Off to a good start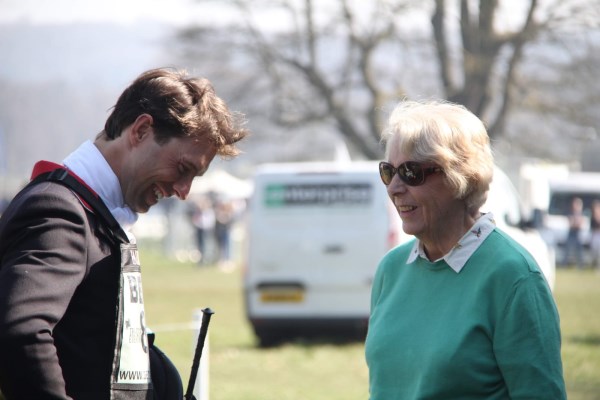 The season started with a bang with most of the yard running at Tweseldown. History has taught us that some of the early events are likely to fall victim to the weather so we hedged our bets by entering most of the yard for the first two events.
Red Kite, who's usually a spooky monkey, proved that his four days hunting and team chase over the winter had paid off as he pricked his ears and gave me the most enjoyable ride across country. I was also relieved that his out of season activities hadn't affected his dressage or show jumping - he led from start to finish to win his class.
True to form, the next event was abandoned, which was sad for Pontispool as they had only just taken over the fixture from Aldon. We diverted four of the horses that most needed an extra cross country run to the Beaufort team chase which was great fun and good for the horses to travel across country in company.
It was business as usual by Gatcombe with wonderful going and some welcome sunshine. Brookfield Quality won the IN, finishing on his dressage score of 26, and Brookfield Cavalier Cruise finished second in his class, also on 26. The Intermediate horses all did good tests and jumped good steady double clears with Tenareze leading his section by a substantial margin after the dressage and show jumping.
Our first International run of the season was at Belton with Away Cruising and Tenareze in the 4*S and Cavalier Crystal, Monbeg Medlar & Red Kite in the Intermediate. I always enjoy Belton, the park is open and galloping and, unlike many one day event courses, horses can get into a relaxed gallop with their ears pricked on the next fence from a long way out; it has real flow and is much more representative of a three day event. The dressage and show jumping arenas have a tremendous atmosphere – the specators and shops come right up to the edge of the dressage boards so it's a good dress rehearsal for the big occasion.
The Intermediate horses all felt great across the phases and gave me three very confident rides picking up 4th and 7th places, inspite of some time faults as they're running three weekends in a row.
Away Cruising did a lovely dressage test in the 4*, scoring 27 which put him in 3rd place in a field of 118 with plenty of Badminton horses among them. Through World Class, we've been very lucky to have had some great training recently with Chris Bartle and some cameo roles from the legendary German trainer and judge, Christophe Hess.
The great high of Away Cruising's dressage performance was soon sobered by an expensive show jumping round as he had three fences down. He's always found the show jumping very hard and, despite making huge strides since his younger days when his show jumping tally could have challenged Sir Donald Bradman's run count, this was a momentary relapse. We have managed to pull a good round out of the bag at each of his last three 5* starts and hopefully come the first Sunday in May we'll have all our ducks in a row. He gave me one of his trademark rides cross country making nothing of the course. Four hours after he finished and we were on our way home 15 penalties were belatedly added to his score for knocking down the infamous flag on the corner at fence 5. He was one of a number of horses to be punished by the controversial new rule despite video footage and common sense suggesting a clean jump.
Tenareze did a good test in the 4*, apart from missing one flying change. He jumped a lovely clear in the show jumping before cruising round the cross country very comfortably.
The next few weeks are busy with trips to Weston Park, Burnham Market and Bicton with team training in between before the action returns closer to home with all eyes on Badminton.