PRODUCT OF THE MONTH
Horse Weigh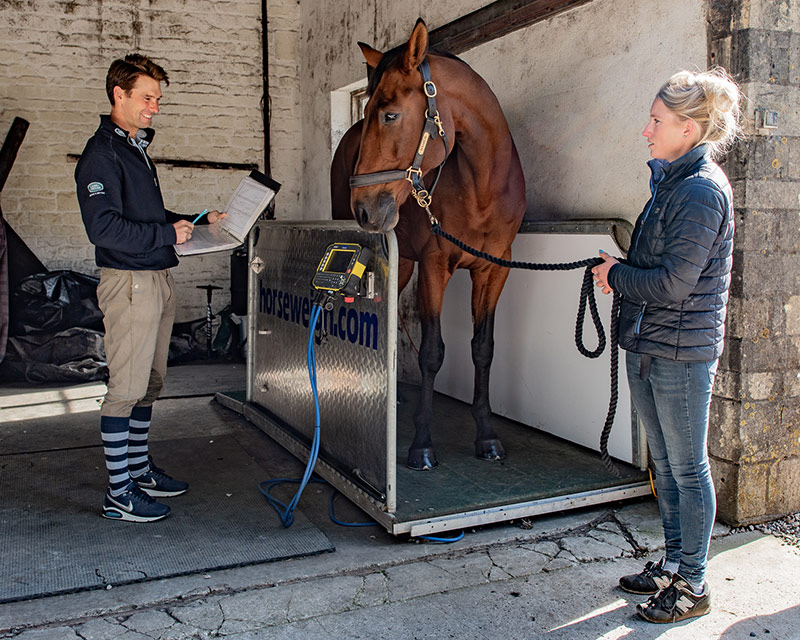 Thanks to Horse Weigh our horses have all come back from their holidays having achieved their respective target weights. Through cross-referencing their current feed and weights we're able to pre-empt rather than react to the inevitable weight fluctuations that can cause horses to deviate away from their optimum condition for the time of year.
If they start their pre-season training with the correct amount of condition, they can progressively streamline down to their competition weight over the course of several months.


The weigh bridge is easy to use and is an essential feature on our yard.
For more information:
BBC Burghley Coverage - Clare Balding talks to Harry about weighing his horses