Denman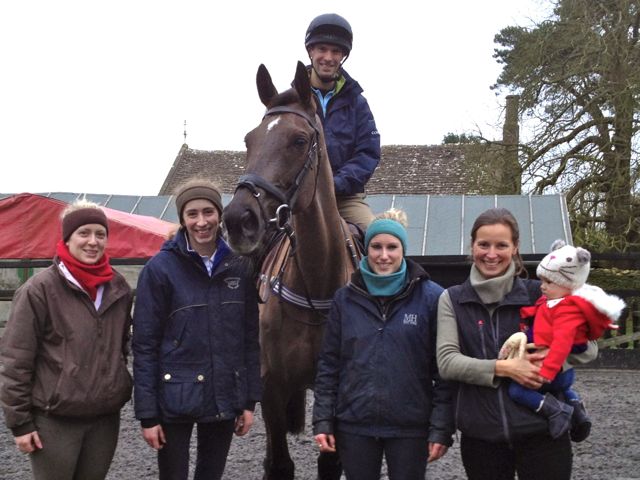 We were very honoured to have a visit from one of the all time great racehorses yesterday, Denman! Charlotte Alexander, his new rider, called last week to ask if we could do a bit of work on jumping uprights. He was a great jumper throughout his steeplechasing career, and whilst his new job in the hunting field will give him plenty of opportunities over natural hedges, an entirely different technique is reqired for tackling uprights such as stone walls, rails and gates.
He had a great approach to his work and for a big horse is sharp and nimble. I have been a big fan of The Tank for a long time and he felt every bit as great as I had imagined!
Check out Denman's diary in Horse & Hound (inlcuding his first lesson with Harry).
http://www.horseandhound.co.uk/blogs/7616/315622.html
Photograph: The team were thrilled to meet Denman