Signing off 2015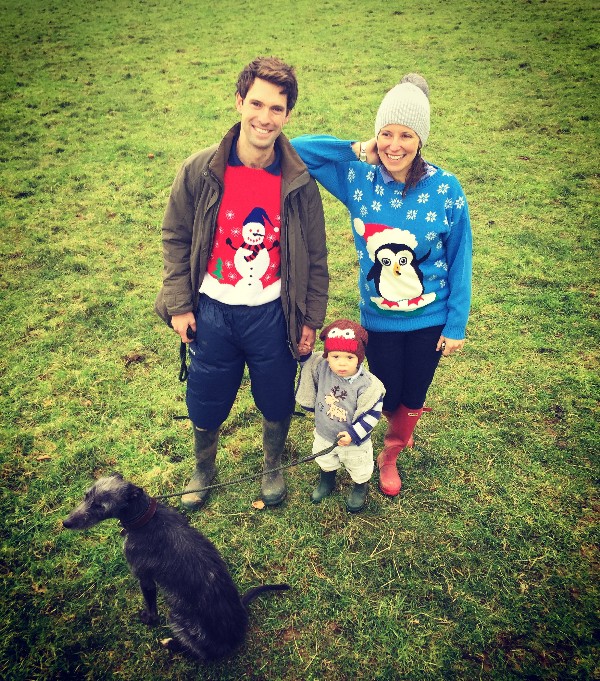 2015 has flown by - either a sign of enjoying life or maybe I'm just approaching middle age! With the absence of a top horse after the loss of Wild Lone at the end of last season, this year was really about bringing on the next lot of horses who I hope will come into their own over the coming seasons.
Away Cruising finished 2nd in the CCI** at Tattseralls before heading to Blenheim in the Autumn, he is now back in full work and will be aimed at Bramham CCI*** in the Spring. Tenareze gave us four consecutive wins in the summer and then finished season with a few days hunting in pretty big country, which has done him a lot of good, so he has enjoyed a slightly later holiday than the others. The other horses are all back in work and feeling great, and we have some lovely young horses who will start competing at the beginning of the season so lots to look forward to. I'm still looking for a couple of really smart youngsters and also an older horse to fill Wild Lone's shoes so please get in touch if you know of anything.
It's always fun to take on new challenges and this season I was asked to do some TV commentary which was great fun. Being part of the BBC team during Badminton and the European Championships at Blair gave a completely different perspective and I thoroughly enjoyed it.
The past few months, normally a quiet time in the eventing calendar, have been unseasonably busy. I ran a series of clinics straight after the end of the season and have done various lecture demos and clinics around the country, before heading out to Australia earlier this month where I rode in a really fun exhibition event in Perth just before Christmas.
Our staff have been stars this season and they have each taken it in turns to have a well earned break. A big thank you to our Owners for all the fun we've had together, and many thanks to our sponsors too for their invaluble support and the friendships and opportunities that have resulted.
The year started with the very sad death of my father in January, which still feels very recent. We were fortunate to have all been with him during his last week but not surprisingly it has left a big gap in our lives. This year also saw some new beginnings as, having outgrown our previous house, Rosie and I moved in April, albeit within the same village, and it has been great having more space for Lily and Charlie who are about to turn 4 and 2. I'm lucky to have a great team around me, not least a wonderful family.
Thank you to everyone who has supported us this year and we look forward to a fun and successful 2016!