Dressage Lead at Tattersalls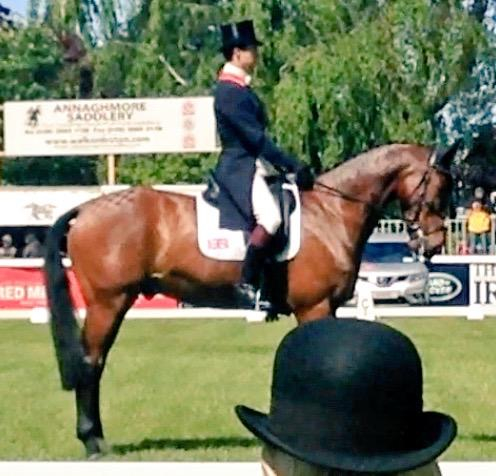 Away Cruising got the team off to a great start by taking the early lead in the CCI** on a score of 43.4. Having produced him since a 4 year old it's very satisfying to see him develop into an impressive three day horse. At the end of the first day he was still leading by a clear margin ahead of Mark Todd on a score of 47. During the second day of dressage only William Fox-Pitt and Gemma Tattersall snuck ahead of Away Cruising before Vrolijk's turn near the end of the day. Vrolijk obvioulsy felt the pressure of having to live up to the performance of his stable mate and pulled out a PB score of 38.2 to take the lead! It's our third year together and it's nice to feel we have a real partnership, however, I'm aware I might have my work cut out this afternoon on the cross country! 
Oliver Townend was last to go in the dressage but unable to keep up with Vrolijk's lead he did a lovely test to move into 2nd place and Away Cruising lies in 5th going into the cross country.
We couldn't be happier with the boys so far - it's a strong cross country course so let's hope for another good day!