Tattersalls International Horse Trials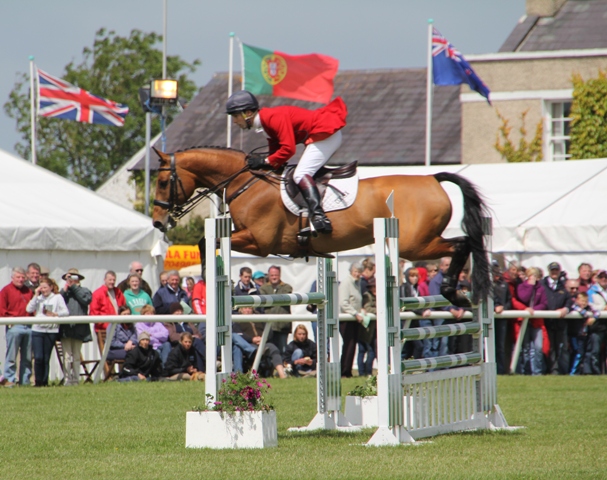 A great result for Tinkas Time who finished 4th in the CCI** on a score of 47.2. He produced a really correct and established dressage test to score 45.2 and was close behind the leaders in this competitive field. He gave Harry a great ride across country on Saturday making nothing of the fences on the course. An unfortunate 2 time penalties dropped him down 2 places after the cross country to 6th place but a super clear round in the show jumping moved him back up to finish in 4th. Sadly the time penalties did cost him his place on the podium!
Easter Fable and Tall Story both did some nice work in the dressage but were a little way off the leaders in the huge CCI* competition. They both jumped confident and quick clear rounds in the cross country but both horses had an unlucky 8 fautls to add in the show jumping which left them outside the top 20 at the end.
Tattersalls was a great experience for us all. Everyone was so friendly and helpful and the facilities were fantastic. We already look forward to going back next year. Ian Stark designed four fantastic cross country courses which encouraged good attacking cross country riding.
Huge congratulations to William Fox-Pitt on his epic victories in the CCI*,** and ***!