Double podium finish at Millstreet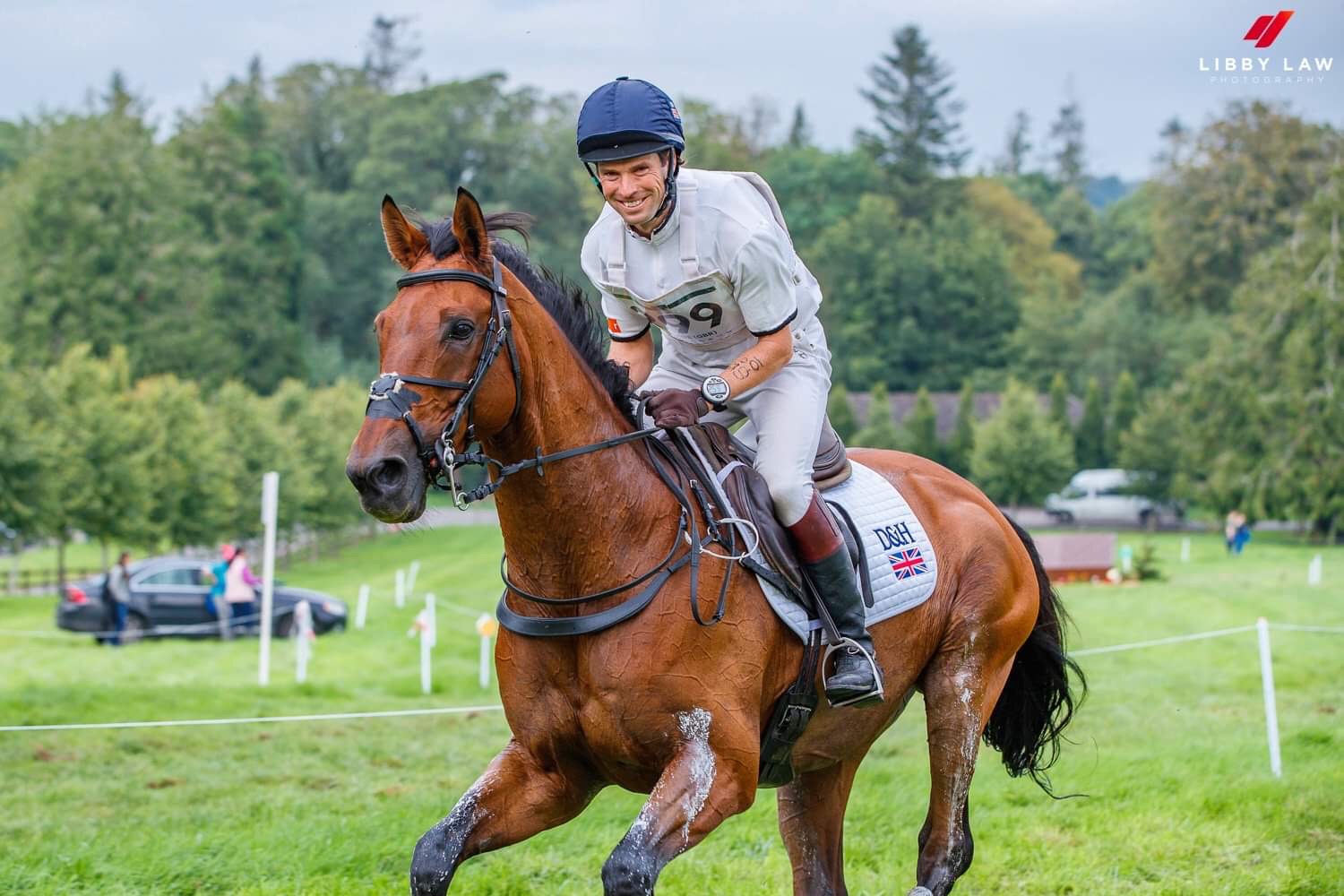 We headed to Millstreet with a really strong team of horses who all had a good chance of being competitive. We had Gideon, Red Kite and Monbeg Medlar in the 3* Long, and Tenareze in the 4* Long.
In the weeks leading up to the event, the unseasonal rainfall was worrying, even by Irish standards, and cancellation was a real concern. The Millstreet team worked tirelessly - rerouting the track onto higher ground three times, and redesigning and rebuilding as they went. Thanks to their tenacity, in we rolled and were none-the-wiser that the first class courses were, in fact, their Plan C.
All the horses did smart tests, and after the end of the dressage phase all four horses were lying in the top five spots. Red Kite lead the 3* Long with Gideon tucked in behind him in second place and Monbeg Medlar, who had been first to go, lying 5th. I was really pleased with Tenareze who did a solid test in the 4* Long, to lie 5th after the dressage, and excitingly there is still scope for further improvement.
By cross country day the ground had dried out remarkably but in doing so had become relatively holding. That said, the horses coped well and in many ways the conditions provided an ideal learning opportunity, as the going and sweeping hills tested their stamina and ability to travel trough the ground. All four felt very confident and travelled and jumped well, all coming home with clear rounds.
Tenareze has made such a huge transformation over the last few years and felt brimming with confidence. Finally, I've managed to sort his bitting and he travelled easily, jumped for fun and gave me a dream ride. He finished well within himself and cantered home easily inside the time with plenty of fuel in the tank to spare. After a good round in the spring at Bramham in the 4* Long, the only remaining question mark was how he'd cope with the time at 4* speed over a long course, something that we were non the wiser about after Bramham as he pulled like a train the whole way and picked up a bunch of time faults as a result. Having sorted the bitting in time for Millstreet, the week in Ireland would be a litmus test for his speed and endurance and rideability, and he answered this in spades.
Eight year old Red Kite has really come into his own this year, having left his spook behind, he has produced some great results including 2nd in the British Intermediate Championships at Gatcombe. He has less thoroughbred blood in him than any horse I've ever competed, but he is brave and for some unknown reason, gallops like a three mile chaser! He jumped impeccably and covered the ground so easily with his huge galloping stride finishing inside the time and defending his pole position that he'd earned in the dressage. Gideon didn't put a foot wrong and gave me an easy ride to hold on to 2nd spot, and pathfinder Monbeg Medlar gave me a cracking ride too so I couldn't have been happier. It all seemed too good to be true, with the horses lying in 1st, 2nd, and 3rd at the end of the 3*L cross country with Tenareze in 4th place in the 4*L.
How often do you have four rides around a three day event course done and dusted by 11am?! Thankfully the team - Jess, Safia and Fi - did a great job with very slick changeovers.

Frustratingly, 12 hours after the 3* class ended Monbeg Medlar's clear was changed to 20 penalties for a hesitation jumping down the drop into the first water. I had felt confident that he hadn't stepped back and changing the results at such a late stage is highly irregular. I was unaware of it until the next morning, by which time I had horses to trot up, the show jumping to walk and rounds to jump, with hindsight I wish I had appealed. Typically, Monbeg Medlar came out feeling a million dollars and jumped a perfect show jumping round which could have secured the win, but he'll get his chance again.
Gideon was on top form too and jumped superbly, only to breath on the airy plank which was the last fence, dropping him one place. Red Kite was last to go and I was surprised by his focus in a ring with plenty to spook at - three water trays, elaborate decoration and a big digital screen. He jumped really well but sadly didn't give us the clear we'd hoped for and dropped to third place.
Of course being so close yet missing out on a clean sweep of 1-2-3 was fractionally disappointing, but finishing 2nd and 3rd was a great achievement that we'd have been delighted with at the start of the week. Bizarrely, it was a deja vu of Houghton 3*L in the spring, where Gideon and Mosstown Prince finshed 2nd and 3rd.
The biggest disappointment of the day was Tenareze, who'd put up one of the best cross country performances I'd experienced in a long time, was a little sore with an overreach. Both our vet and the event vet were confident that he would be fine to jump but it wasn't to be and his competition ended at the final horse inspection. He's such a classy jumper it was a real shame he didn't get his chance for another podium finish but we're all thrilled with him and excited to have him feeling so established at this level. He has his 5* qualification from Bramham, so this run was predominantly a test of cross country brakes, and in that department is was mission accomplished.
On that note, I'm very luck to predominantly have owners, across the board, who are horsemen. With a grounded understanding and easy communication it makes the trials and tribulations all the more surmountable, and the highs all the more enjoyable.
It was a great result, but most importantly I couldn't have been more pleased with the horses, all of whom are on the up and their performances bode well for future. Having bought Gideon and Red Kite as four year olds, and Monbeg Medlar as a five year old, the satisfaction for the whole team, including those left at home, and their owners is tremendous.