Day with Monty Roberts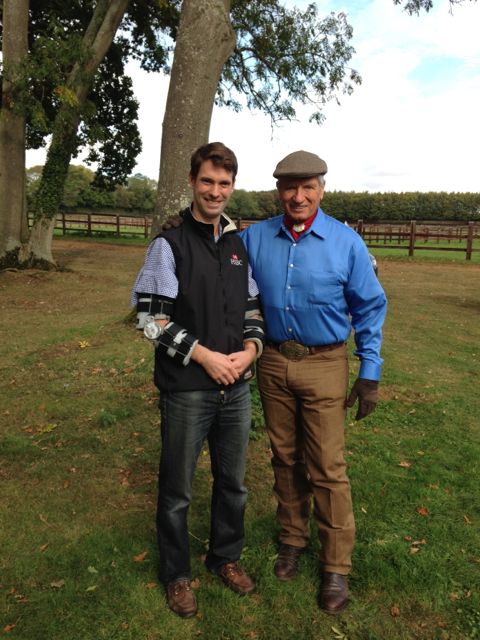 We were very lucky to get the chance to visit the Royal Stud at Sandringham on the day when Monty Roberts was there working with the young horses. It's the oldest thoroughbred stud in the world and home to the Queen's racehorses, before they go into training. She has some of the best blood lines in racing, developed over the past 200 years, so it was fun to see all the mares and foals, as well as the stallions Al Kazeem, who had just arrived having ended his racing career at The Arc earlier this month, and Royal Applause.

Monty, who spends several days there each year with the yearlings, worked a couple of horses in the round pen, using his familiar 'join up' method before the horses had a rider on for the first time. It was really interesting to chat through his methods and see him working in a non-demo environment. We had lunch together afterwards and discussed issues with event horses and the best way of overcoming them - the principles are obviously just as applicable to event horses.
It was particularly interesting to see him handling a very sharp, flighty and thuggish yearling colt, getting him to lead and stand, and reprimanding him whenever he overstepped the mark. The results were very impressive and so straightforward. A certain amount of it is what most good horsemen do naturally but he is able to articulate it and explain the psychology and reasons behind horses' reactions.
It was a fascinating day and very kind of Joe Grimwade, the stud manager, to have invited us and involved us so much.