Bicton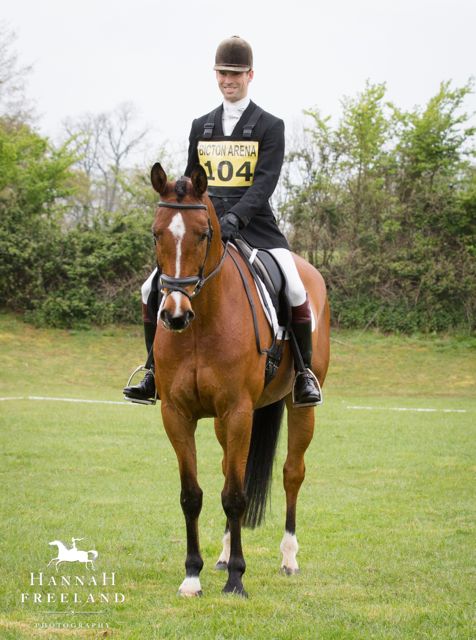 It turned out to be an excellent decison to head to Bicton, where we enjoyed the Spring sunshine, whilst Withington were unlucky to have torrential rain and were forced to abandon. It was a very busy day with five horses on board and a 3am start but well worth the trip.
Shannondale Santiago (Stan) was first up with an 8.30am dressage but performed beautifully to score an impressive 25 in the OI, and followed this up with another super double clear. I gave him a fairly steady run so he dropped down the order to finish 9th. Away Cruising was next up in the intermediate and felt brilliant in the dressage, scoring 23. In his last outing (at Weston Park) he scored 25 so he is becoming really established in this phase, despite it being only his fourth intermediate. I was really pleased with his show jumping round, the course was big and square and he was a little unlucky to have the last pole down. He too gave me a lovely ride across country.
I rather crowded the ON start list with Tall Story, Running Order and Vroljk all in one section. They all performed well with three good tests, Vrolijk lead the dressage for the second weekend running, and all three jumped double clears. I gave Running Order a steady school around the course so picked up quite a few time faults but Tall Story finished 2nd, beating Vrolijk by one point into 3rd.
I'm very pleased for Tall Story who has been incredibly consistent - he has jumped twelve double clears in a row! He is now for sale and is a wonderful 1* horse, so do get in touch if you are looking!
It was great to have a lovely team of owners there (armed with a good picnic!), as well as Hannah Freeland who has joined our team for the season and is responsible for all the fantastic photographs!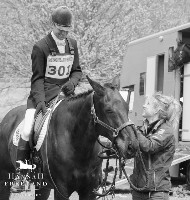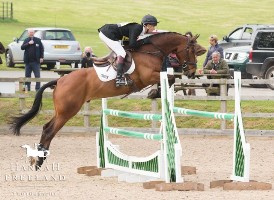 Main photograph: Shannondale Santiago
Above L-R: Shannondale Santiago, Tall Story & Vrolijk