5 star success at Luhmuhlen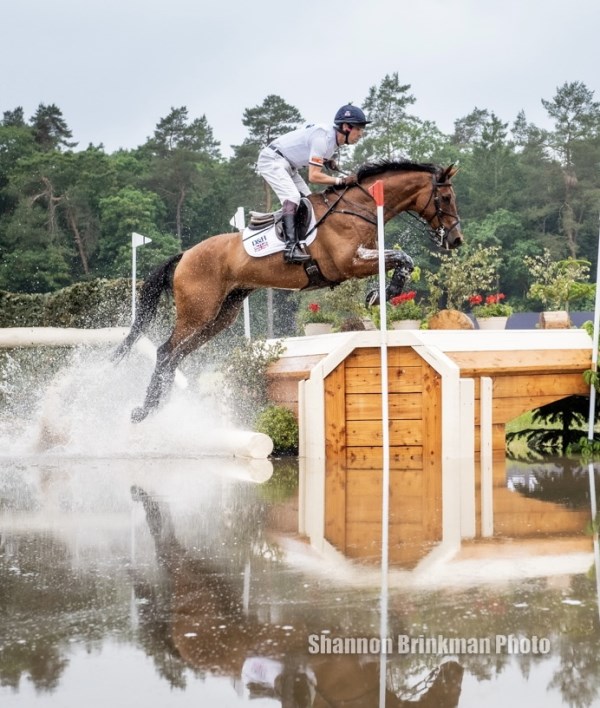 Luhmuhlen brought the success that Tenareze and his support team deseved following many years of work and belief, and the disappointment of withdrawing from his first Badminton after a top ten dressage performance.
It was a very quick turnaround for Jess who was only home from Bramham for a matter hours before making a midnight departure on the 700 mile road trip to the German 5* at Luhmuhlen. The journey went without a hitch and with multiple stops to give the horses a chance to get their heads down and have a walk, as well as overnight stabling midway they arrived in great shape.
The field was as strong as it's ever been with many horses re-routing from Badminton so it was going to be a stiff competition.
Tenareze is a lovely horse to have a three day event - he actively enjoys a big arena and doesn't get stage fright which is always a joy. He's not the most extravagent mover but he put in a calm and mistake free test to kick off the competion on a good score of 30 lying in 11th place.
The cross country was an interesting test - very twisty with some decent technical questions. The ride that Tenareze gave me was one of the most rewarding that I've ever had. It's taken years of nurturing and building his confidence, which resulted in his Luhmuhlen cross country performance, throughout which he felt like a world beater. I was delighted that he was clear inside the time but it was the manner in which he did it that was most rewarding. He was technically flawless, mentally relaxed and smiled from start to finish.
At sixteen years old he came out looking a million dollars on Sunday morning, and went on to jump an immaculate clear round to complete on his dressage score in 5th place. He really didn't put a foot wrong all week - I am delighted for him and for his Owners Nigella Hall and David & Sophie Bernstein, as well as the support team who have worked so hard with him over the years. A top 5* result!