Great training No events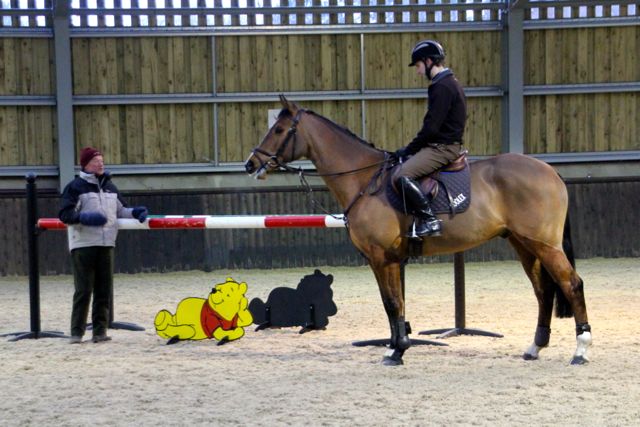 In the last week we've had great training sessions with Laura Bechtolsheimer, Yogi Breisner and Rowland Fernyhough. Unfortunately to no avail as both Gatcombe and Somerley were cancelled! It is such a shame for everyone involved; organisers, owners, volunteers... the list is endless. Not to mention Badminton approaching very quickly! Our great team have battled on in this bitter Spring weather and thankfully we've managed to get some of our horses into Burnham Market on Friday so at last, hopefully, we'll get some runs.
We took five horses to Laura Collett's today for show jumping sessions with Yogi and were thrilled with the way they went. Wild Lone was put through his paces working on seriously tight turns and felt great! Shannondale Santiago gave me a great feel, as did Away Crusing and Zebedee, and 4 year old Catherston Definitive was keen but green and we both learnt a lot.
Photograph: Post jumping debrief with Yogi.