Tinkas Time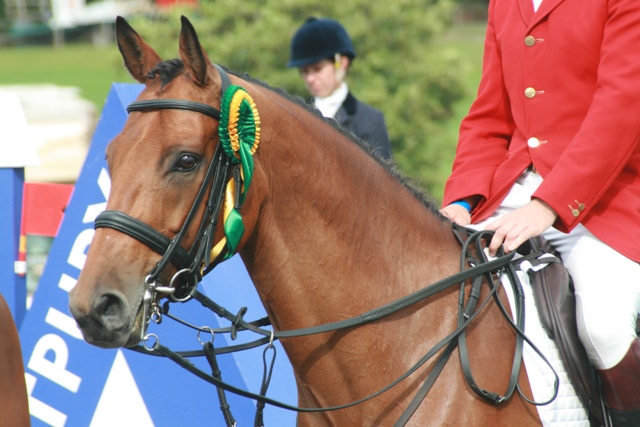 We are delighted that Tinkas Time, having decided earlier in the season that he should be sold, has been bought by Piggy French. Tinka came to Harry as a 5 year old and together they rose through the levels from Pre-Novice to Advanced. Together he and Harry acheived consistantly good dressage results, they were more often than not amoung the leaders after the dressage. They completed over fifty events together without ever having a jumping fault across country. This included seven CIC***/CCI*** events - Burnham Market, Belton, Chatsworth, Blenheim Ballindenisk and Houghton.
Harry and Tinka took part in Express Eventing last year, competing at a qualifier at The Game Fair at Blenheim. They did a great freestyle dressage test with Prix St. George movements and they were the only combination to jump a double clear and finish on their dressage score, qualifying for the final on their first attempt. The final was held at HOYS where he and Harry finished 3rd after a thrilling competition. You can watch Tinka and Harry in each phase of the final at the bottom of this page.
Tinka is a great little horse and he and Harry had a wonderful partnership, one that was built up over time and through always having an eye on the long term good of the horse. He had become part of the furniture at Church Farm, but it is great to hear that he has settled in well at Piggy's and we wish them every success together.
We are now on a serious hunt for new young horses as well as more experienced horses to join our team so do get in touch if you know of anything nice for sale!