A win at Somerford
We had a brilliant trip up to Somerford Park in Cheshire - it was our first time there and defintiely worth the visit. It's an impressive event with great faciliites and a very welcoming feel to it. We had a busy day with five horses competing - three in the OI and two in the Novice.
The Intermediate horses were pretty consistant in their performances with similar results to eachother. Away Cruising was first up in the OI and did a good dressage to score 26, he had one unlucky pole in the show jumping but I was pleased with the way he jumped. He felt very confident across country, he's feeling like an advanced horse now and ready for an Autumn 3* run. Vrolijk also did a good test and once again jumped a great double clear. In the same section Tenareze put up a similar performance and I was pleased with how well he travelled across country, really jumping out of a forward rhythm. Here is a short clip of him jumping through the last water: https://www.youtube.com/watch?v=tZHev-v497k
We started all over again after a very quick change and a speedy warm up with the Novice dressage and as always Mr Optimistic put in a polished performance to score 27. He has been consistently strong in this phase and has led the dressage at most of his events. After a good clear in the show jumping he was in a strong position going into the cross country. Surprisingly, no one had made the time but we cracked on and he held his lead to win the section. It was very pleasing since he has finished 2nd quite a few times, and even more so since his owner, James Stanford, had not been well so was unable to come. It was particularly special to be able to make the happy phone call at the end of the day and re-live the round.
Our other six year old, Catherston Definitive, was also in the novice. He did a smart test to score 30 but was a little spooky in the show jumping, having an unecessary two fences down. He gave me a confident ride across country. He can get a bit hot, particularly when he has to wait around in the collecting ring, but he has come on hugely this year and is feeling like a proper horse.
It was a long day with completely scrambled times but Jess, Natasha and Katie did a great job to keep the horses coming in on time. It was an enjoyable day with a fun crew of owners and an event that we'll definitely go back to!
Photograph above - Mister Optimistic winning his Novice section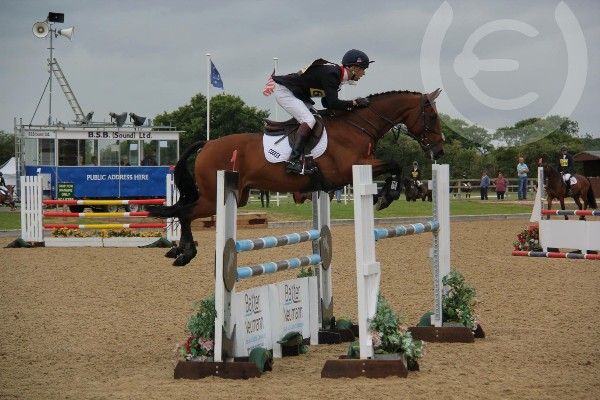 Tenareze thanks to Uptown Eventing photography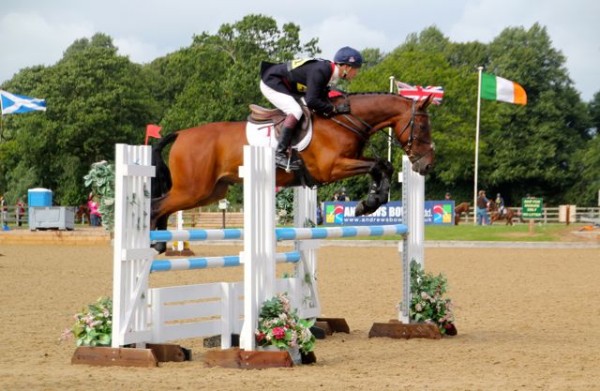 Vrolijk in the OI