Flying start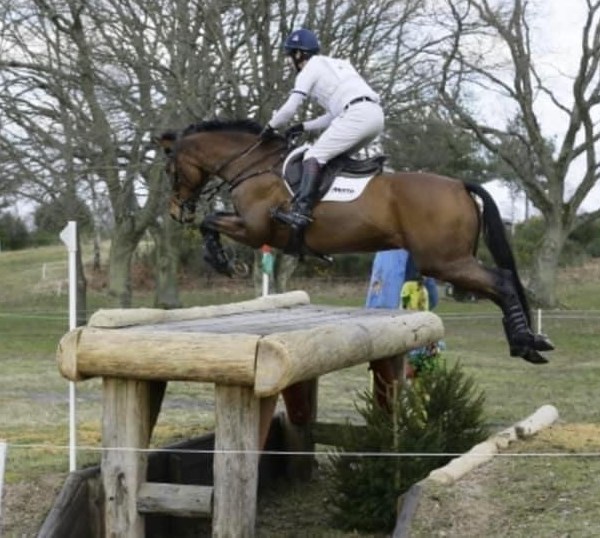 We kick-started the 2022 season at Tweseldown with four Advanced horses running in the Open Intermediate – it's always a huge relief to get underway. Having worked hard over the long winter months the rewards were reaped with strong performances all round. Tenareze got the ball rolling with a smart test for a score of 24, followed closely by Cavalier Crystal on 25. Red Kite then went into the lead on 23 and Away Cruising scored a solid 26. All four horses show jumped superbly with three clear rounds and one rail for Red Kite. They were all spot-on across country, running steadily as planned, and it was great to be out with such a quality string of horses.
We returned to Tweseldown the following day, where 6-year-old Amiro Island bagged his fourth BE win, and MBF Outlier finished just one mark behind the winner of his section after a smart test and double clear. We had new arrivals Annaghmore Valoner and Et Hop du Matz running in the Open Novice – both of whom are exciting additions to the team. Annaghmore Valoner has been produced by Australian rider Sam Griffiths for her owners the Posfords – Sam did the most brilliant job on her but having been appointed head-coach for the NZ team Sam has stepped away from riding at the higher levels. It's a real privilege to be asked to ride her and hopefully continue Sam's good work.
The Badminton entries for Away Cruising, Tenareze & Cavalier Crystal have been accepted so it's all systems go with the build-up. Unfortunately, Superstition will miss out on a spring three-day event as a hind splint has prevented him from maintaining a regular fitness programme, it comes up then settles but becomes re-inflamed when the galloping work recommences. It will need some time so his sights will be set on a later event.
It always fun to see lots of familiar faces at the first event, we're all another year older but it's good to be out and catch up with lots of friends. It's been a busy build up to the start of the season – well done and thank you to everyone involved in our team.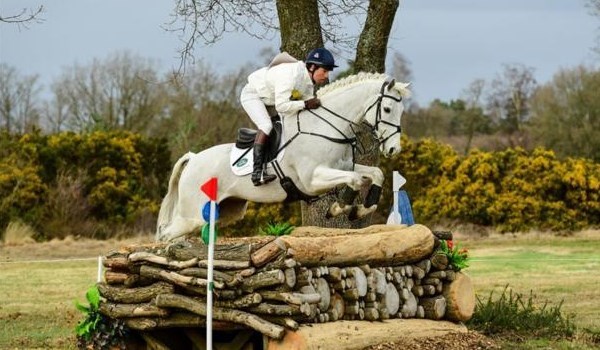 Away Cruising enjoying his first event of the season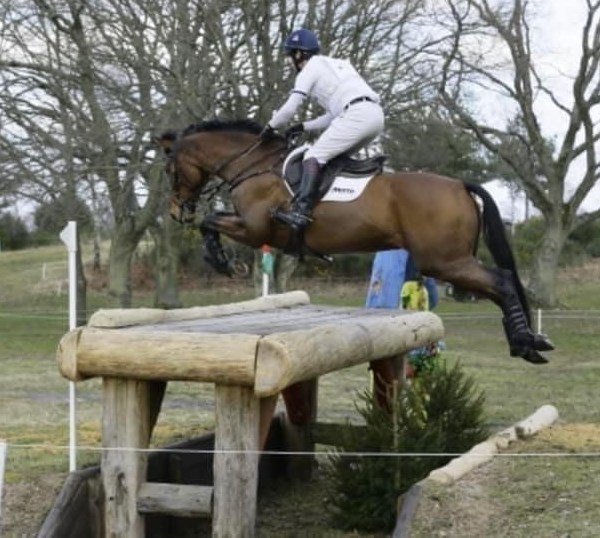 Tenareze flying in the Open Intermediate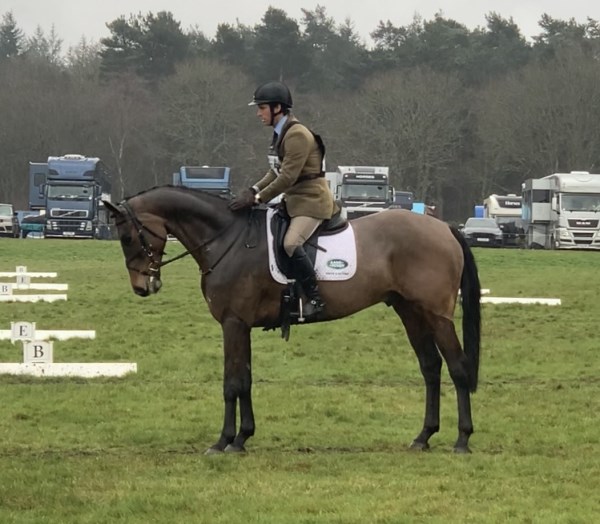 Et Hop du Matz after a lovely test in vile conditions!