Cross country schooling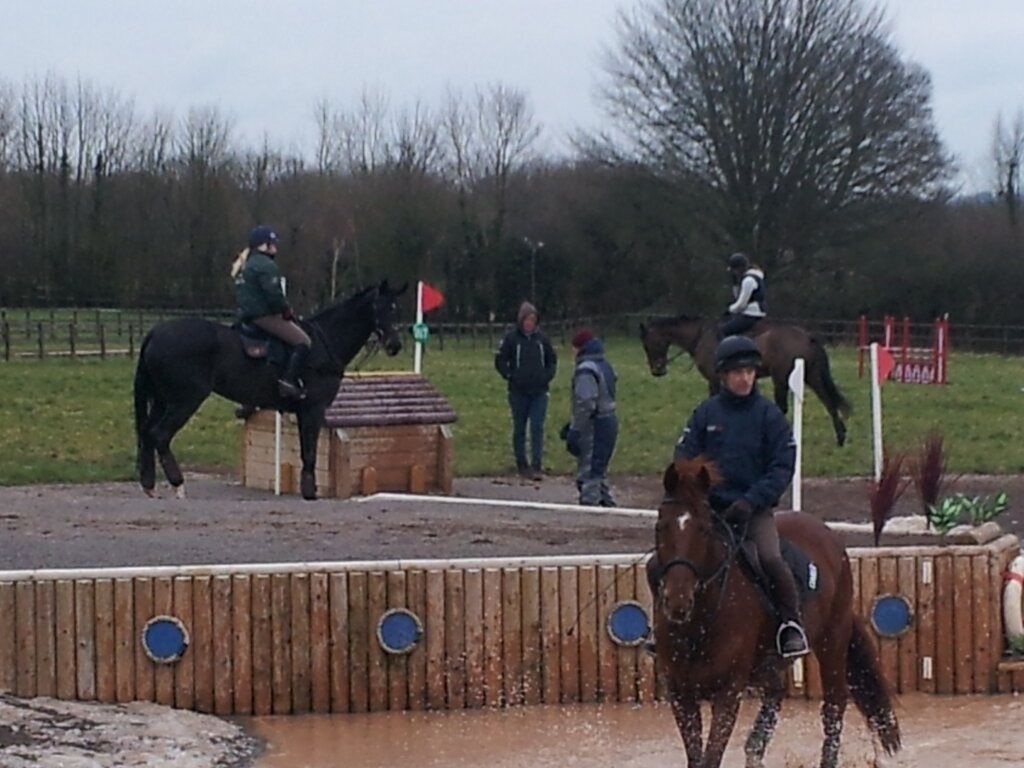 We've had a full weekend of cross country schooling with ten horses making the trip down to Robin Dumas' fabulous training facility at Shepton Mallet over two days. Every one of them felt great and came away having had a really confidence boosting experience and ready to get out competing. Wild Lone felt amazing and everything seemed like a walk in the park for him, whilst 4 year old Catherston Definitive was jumping cross country fences for the first time and thanks to a good lead from Millie Dumas he had a great experience and we're looking forward to getting him out again.
It was great to have Yogi there this morning as part of our World Class training, casting his expert eye over us!
Photograph: Harry and one of his youngsters testing the brilliant new water complex at Rosamund Green Farm.