Success at Gatcombe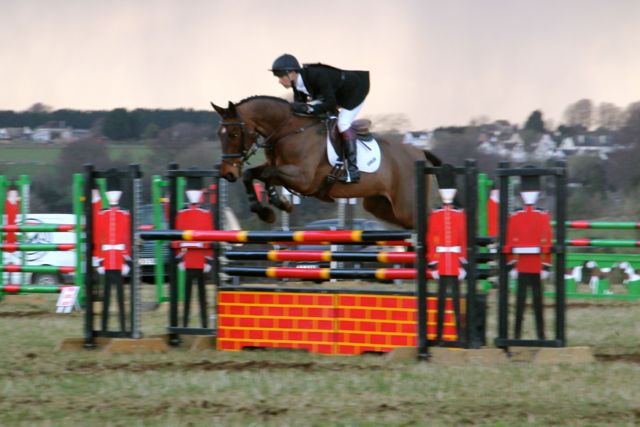 We had a rare weekend in eventing where everything went to plan all weekend, with all five horses pulling off dressage tests in the 20s and all followed up with super double clears.
On Saturday Tall Story put up a great performance to finish 2nd in the ON on his dressage score of 28.5. Vrolijk jumped his socks off in the IN and maddeningly had he been one second quicker across country he would have been a winner, but he too finished 2nd in the IN. Away Cruising, also in the IN, had a slightly steadier run cross country but after a lovely dressage test and super clear round in the show jumping he finished in 8th place. The going was fairly holding in the show jumping so I was pleased that all the horses coped well, it is a good learning experience for them to have to jump out of holding ground.
We returned on Sunday with Wild Lone and Shannondale Santiago who were both in the Advanced Intermediate. A huge amount of rain and hail had fallen on Saturday night and Sunday morning so the event had turned into a bit of a quagmire. Shannondale Santiago started the day off with a great test in the very competitive AI scoring 29.2. He is only a nine year old and there were plenty of four star horses in the field so I was really pleased that he was so competitive. He really nailed the test and tried very hard throughout it, which is a great help! The dressage has always been Wild Lone's weakest phase, and after a very pleasing test last weekend at Aldon, it was great to see him continue to work in a much more relaxed outline, and he scored 27.9 which is his best mark to date. The AI is the last class of the weekend so the ground had become very tacky, but both horses jumped excellent clear rounds in the show jumping and felt great across country. I took Shannondale Santiago relatively quietly and he finished 12th, while Wild Lone had a faster run to finish in 3rd place.
It's a great relief to put to rest any doubts I had about my injuries, the horses really delivered the results, and it's a real boost for all the team who have worked so hard. The horses and rider all trotted up well the next day so I feel like I'm well and truly back!
Photograph: Vrolijk on his way to 2nd place in the Intermediate Novice