Horse and Hound Rider of 2014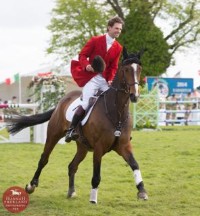 Harry has been voted the Rider of the Year in a poll by Horse and Hound, finishing ahead of Carl Hester and AP McCoy. Readers of Horse and Hound voted for the short list of 10 candidates and Harry received almost as many votes as the other 9 candidates combined!
It has been a extraordinary year and Harry and all the team are touched by the huge support and recognition from others.
Page 30, Horse & Hound 18th December 2014