Gatcombe & West Wilts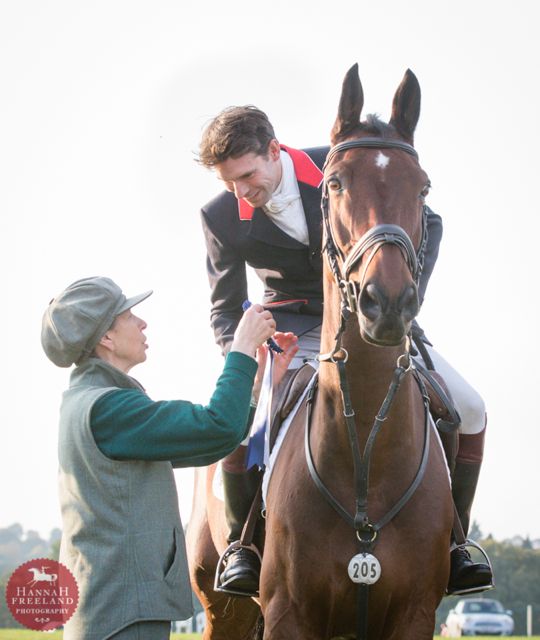 It's back to the real world now and I'm pleased with the way the horses are going. I had my last BE100 runs on Mister Optimistic (Mo) and Catherston Definitive (Fin) at West Wilts before they move up to Novice, both of whom jumped confident double clears to finish 2nd and 7th. Mister Optimistic has been extremely consistent in the dressage with scores in the 20s all season. He finished 2nd last time out as well so hopefully he can go one better next time! Fin started the season as a very spooky horse and he now feels really confident - it's very satisfying when you see such a change in a horse over the course of the season.
Vrolijk and Away Cruising went to Gatcombe at the weekend to do their first CIC** and I was delighted with them both. They were neck and neck after the dressage, both in the top ten out of a hundred horses, on scores of 48.2 and 48.5. The cross country was very demanding and a big step up for both horses, I don't think I've ever known there to be so many non-completions in a two star so I was relieved that they both jumped confident clear rounds. It wasn't ideally suited to big long striding horses like Away Cruising so I gave him a steady run in preparation for Osberton next week. Vrolijk is a smaller nippier type so he had a quicker run and moved up into 5th place after the cross country, with the show jumping as the final phase the pressure was on! Away Cruising had already jumped a clear round in the show jumping, Vrolijk had one down to finish 8th. The important thing is that both achieved their qualification for the CCI** as Osberton and came out of it better horses.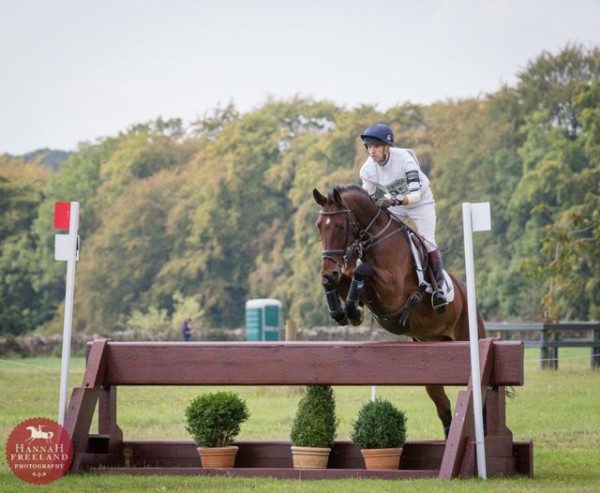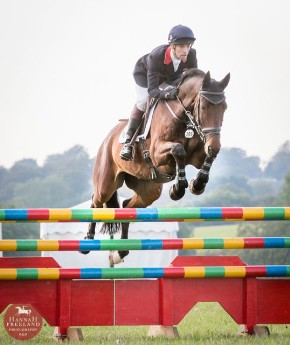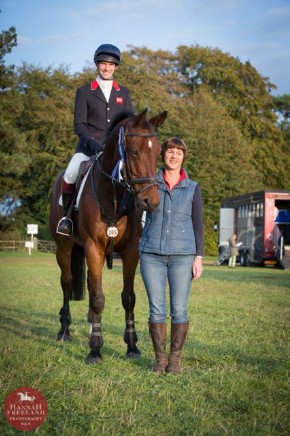 Photographs: Away Cruising (top) and Vrolijk (below) with his owner, Anne Chapman.
Thanks to Hannah Freeland Photography