Festival of British Eventing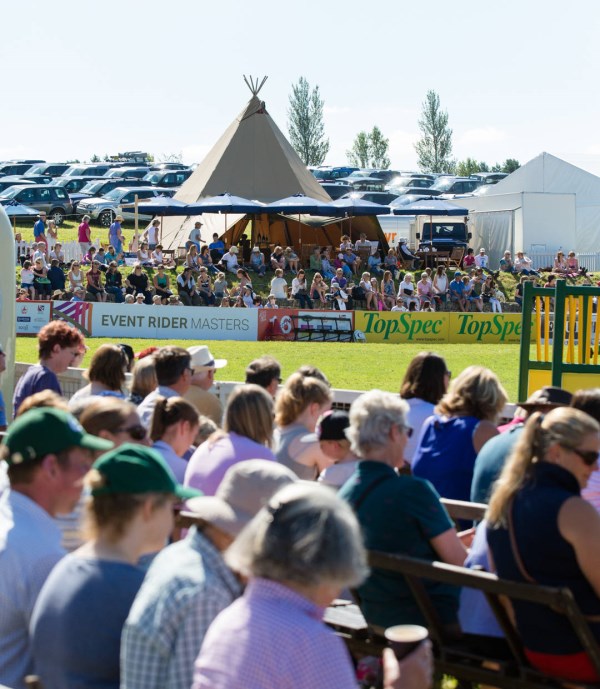 As always the team at Gatcombe put on a superb event, in spite of the tropical rain during the Saturday. The ground held up well and there was a great weekend of competition.
We kicked off with the Burghley Young Event Horse class with two 4 year olds. Monbeg Icon was excellent throughout and finished in 3rd place qualifying for the final at Burghley. He is a lovely horse with a super temperament, I think a lot of him so I'm pleased the judges didn't disagree! Castle Howard Octavian was rather over-awed by everything going on around him and went a little green in the jumping. He made up for it the following week at Hartpury where he was a complete star and finished in 2nd place, also qualifying for the final at Burghley.
We had six year old Red Kite running in the in the Novice Championships. I had planned to get my 7 year olds qualified but somehow they ended up over qualified so were no longer eligible, and I had never set out to take Red Kite as it's a big ask for a six year old to compete in such an atmosphere and jump around a decent Intermediate track. I went with an open mind, with a view to walking the course and deciding whether I thought he'd be up to it; as it happened he was only a few marks off the lead in the dressage, he had a couple down jumping as he became a little spooky on his first introduction to crowds, before giving me a superb ride across country. He still has a long way to go but I'm very excited about him going forwards.
Away Cruising was in the ERM as part of his Burghley preparation. I was delighted with his work in the dressage, he was trending on 39 which was the leading mark at that point, although a mistake in the flying change dropped his average down. The show jumping was very big with a tight time, and he had a couple down but I was really happy with how he went as it's not his strongest phase, and there were only three clears. He gave me a good run across country despite picking up an uncharacterisitic glance off coming out of the first water. He has a huge stride and is difficult to shorten. It was pointed out to me that apparently that was my first jumping fault at CIC***, CCI*** or CCI**** in 8 seasons, it's probably a relief to bring that run to an end now that I'm aware of it!
We had a busy time at Gatcombe with Sponsors too. I spent some time on the Land Rover stand showing off the Oculus head sets where people get a 360 degree view of galloping around the open course, which I filmed on Vrolijk during last year's event. Pol Roger had a superb tent on the bank by the main arena, definitely a popular spot for great viewing with a glass of champagne. I did some work for Hamptons on the Friday with a good lunch and a course walk for their guests and I particularly enjoyed meeting up with some of the children from the RDA for tea on Saturday.
As always the children had a ball with wonderful family entertainment in the main arena - I didn't see them in the lorry park all weekend!
Monbeg Icon on his way to qualifying for the BYEH final at Burghley (Photograph thanks to Fiona Scott Maxwell)
Red Kite flying the Dodson & Horrell fence in the D&H Novice Championships (thank to Fiona Scott Maxwell)
Away Cruising popping through the Land Rover Folly combination in the ERM...
... and flying into the water.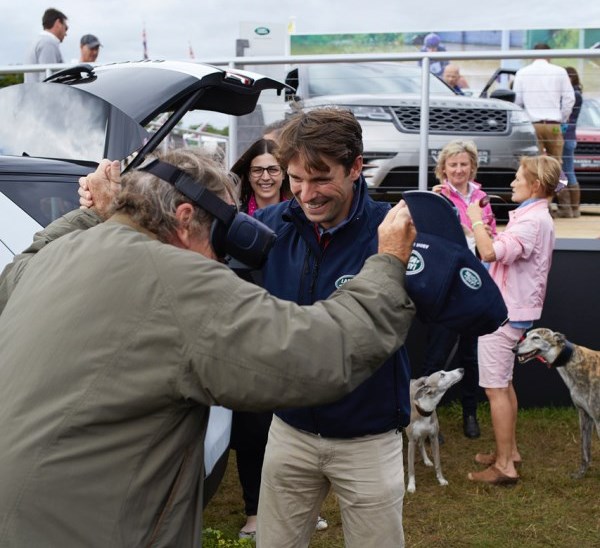 Above and below: Sam Griffith's owners having a go with the Oculus headset!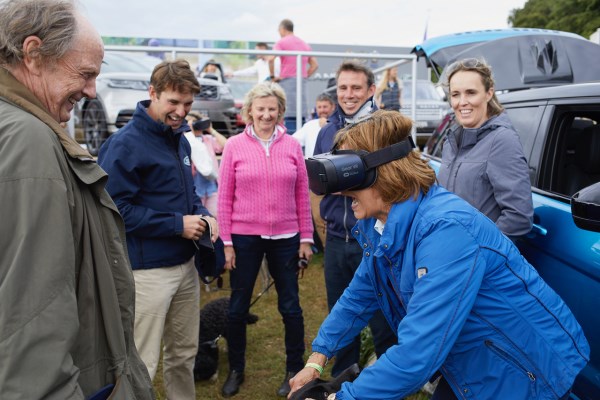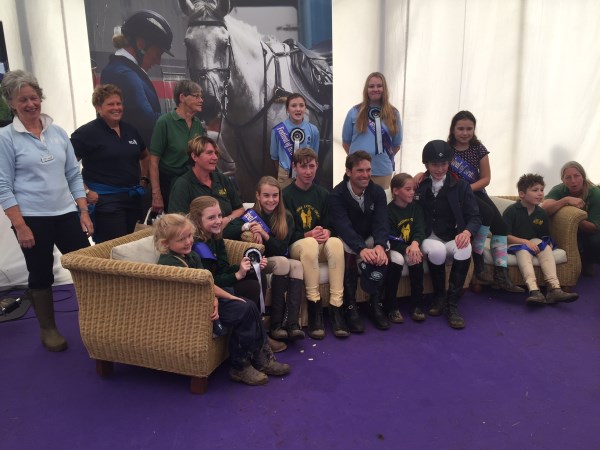 Team photo following tea with Riding for the Disabled.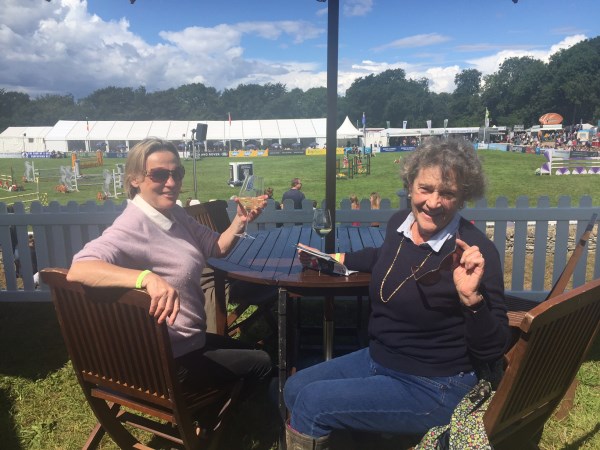 Above and Below: A view from and of the Pol Roger Lodge, enjoyed by our Owners.