Success at Dauntsey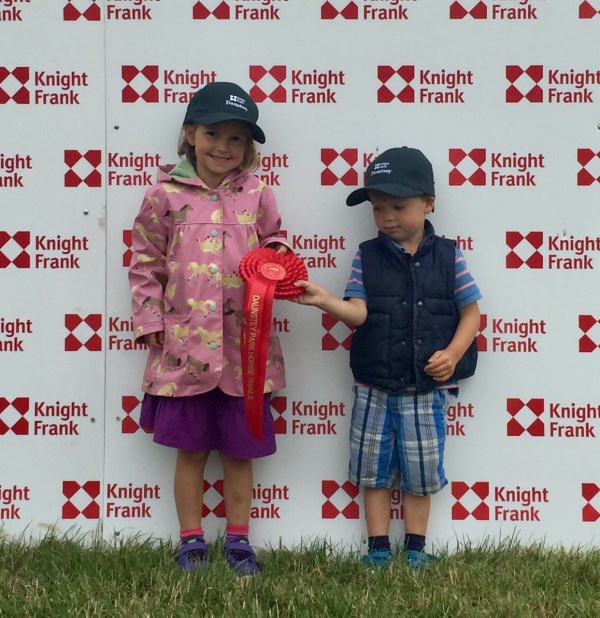 We had a great day eventing at Dauntsey with five horses, who managed to rack up a 1st and three 3rds between them.
I rode Gideon in his first Intermediate-Novice and was delighted with him. He did a leading dressage test to score 29.3 and jumped a super round in the show jumping. He went on to give me a great ride across country to finish in 3rd place. I also had Red Kite in the Intermediate Novice, but only did the first two phases as having qualifed for the Novice Championships after his win at Chepstow he needs to have an Intermediate run before being eligable for the Novice Championships at Gatcombe. He did a good test of 30 before having one down in the show jumping. I'm very pleased with both these horses - having had them from 4 year olds it's very rewarding that both should be so competitive and at IN level as 6 year olds and feel ready to step up to intermediate. Both have plenty of experience under their belts and have never been out of their comfort zones, despite competing at a relatively high level given their age.
Tim has just taken on a new ride on a horse called Hildare Amun RA. They had their first outing together around the Novice to get to know one another and couldn't have asked for a better result with a personal best dressage score for the horse of 24 and a double clear to win his section.
Tim also had Hannah Wells' ultra consistent Russeljacket in the BE100 who did a 29 dressage and jumped a double clear to finish 3rd. Russel has had a great season with a string of excellent results and will step up to Novice at Homme House in a couple of weeks. Tim also finished in 3rd place on the Conze family's lovely mare, Livell, with a 26 dressage and double clear.
Our children were delighted with lots of opportunities to collect rosettes at prizegiving!
James Golob's Gideon about to set off across country
A smile over the first!
Gideon, flying through the water.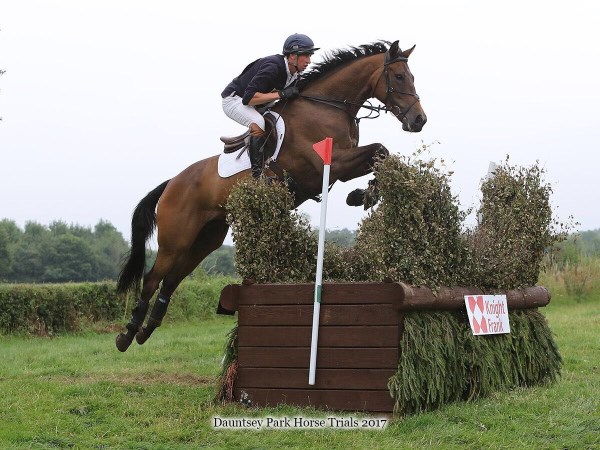 Russeljacket flying en route to 3rd place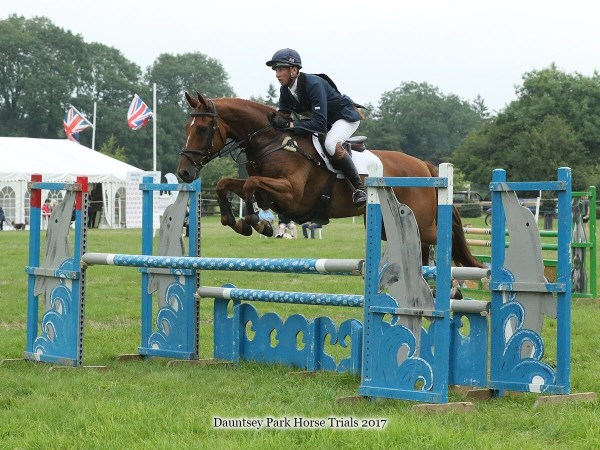 Hildare Amun RA winning the Open Novice in his first event with Tim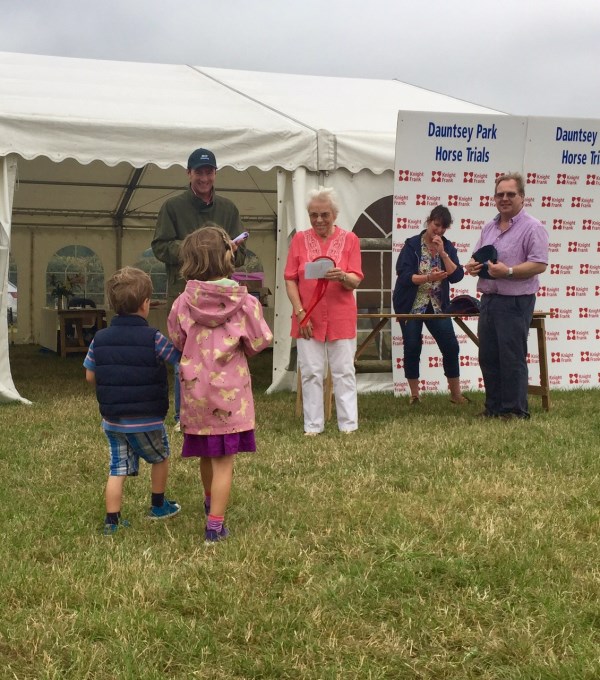 Charlie and Lily doing the honours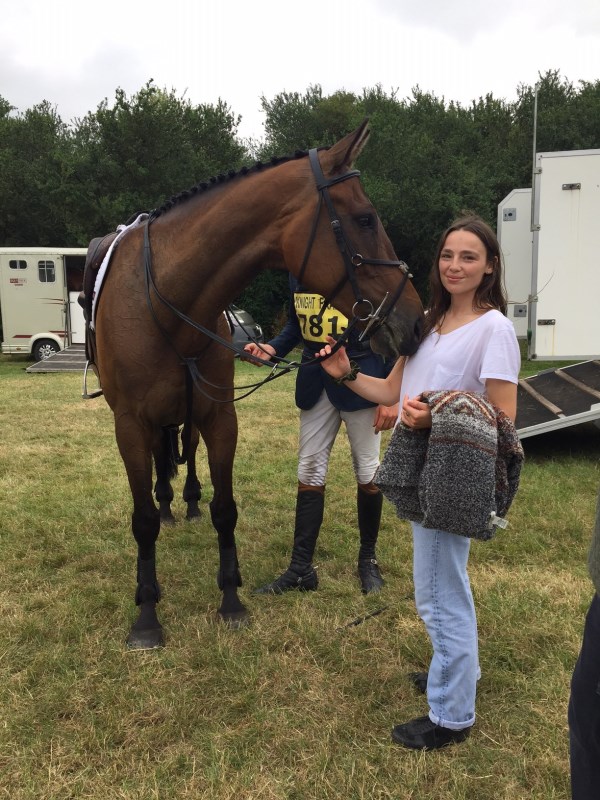 Hannah Wells with her ultra consistent Russeljacket.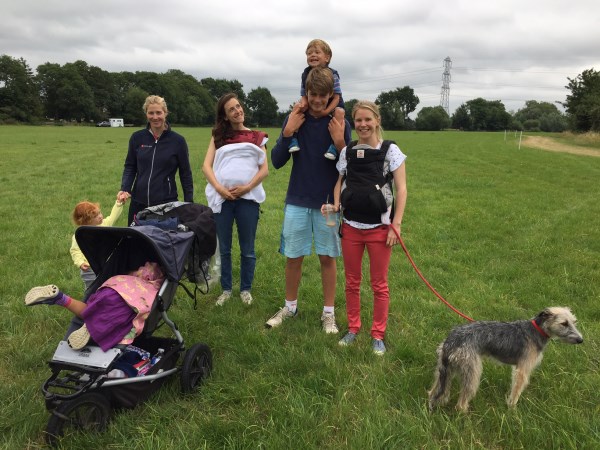 The support team!