Luhmuhlen
After a short absence it's great to be back at 4*. I was especially pleased for Away Cruising - having bought him as a 4 year old and produced him through the grades with this in mind, it's always a big moment when a horse completes their first 4*.
It's a long journey to Luhmulen, which we broke up with several stops for a graze and walk. We were the first lorry at the event, which made me worry we'd got the wrong week!
Away Cruising took the journey in his stride and was very settled all week, he's not a horse who gets affected by atmosphere so he's a pleasure to have at the bigger events. I was pleased with his dressage, it was the first time he has performed the 4* test in competition and his trot work and walk was lovely. He got a bit tight in the canter but still scored a respectable 48; I'm confident there is plenty of scope to develop further and he will nudge beyond the mid 40s in the near future.
The cross country was definitely on the soft side for a 4* with no real head-scratching questions, however there were plenty of big fences and at 11 minutes 11 seconds it was the longest track he's been faced with. The site of the event at Luhmuhlen is small so the course was twisty which was never going to be easy for Away Cruising - he has a very long stride once he's able to get into a full gallop, but he's a big horse who takes some setting up for his fences and is slow to manouver around twists and turns. The only place he had room to get up to full speed was near the end of the course, but he did well to dip over the line bang on the optimum time.
I was particularly pleased that he finished feeling like he could have gone on another five minutes. This was a huge relief as he got very weary after only 6 minutes at Blenheim last Autumn and I had to nurse him home. He went for testing afterwards and was discovered to have had an allergic reaction in his airways. Having had that treated he felt like a different horse this time, full of class and more than comfortable at this speed and distance.
Unlike the cross country the Show Jumping was an up-to-height tough 4* track with a very tight time. Show jumping would be the weak link for Away Cruising so it was a serious test. The course caused a huge numbers of penalties all day so despite having three rails down I was really pleased with the way he jumped and delighted to have been one of the few to make the time. He jumps better out of a slower canter so we've been working at home on staying in a steady rhythm but riding really tight lines so as not to waste time, and this paid off. Such was the demands of the show jumping that three rails down was the norm, leaving us in the same position at the end of the competition as before the show jumping.
He finished a credible 14th and won the prize for the best cross country result. It will be a further step up but we can now start looking forward to Burghley with him this autumn and, all being well, Badminton in the spring.
Above: Jess did a great job turning both of us out so well!
Photo courtesy of An Eventful Life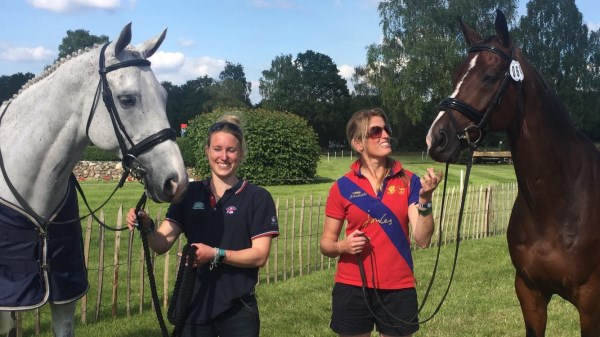 Above: Travelling companions Away Cruising and Bayano with Jess Errington and Charlotte Aitken
Above: A look of Eagles - Away Cruising enjoying every minute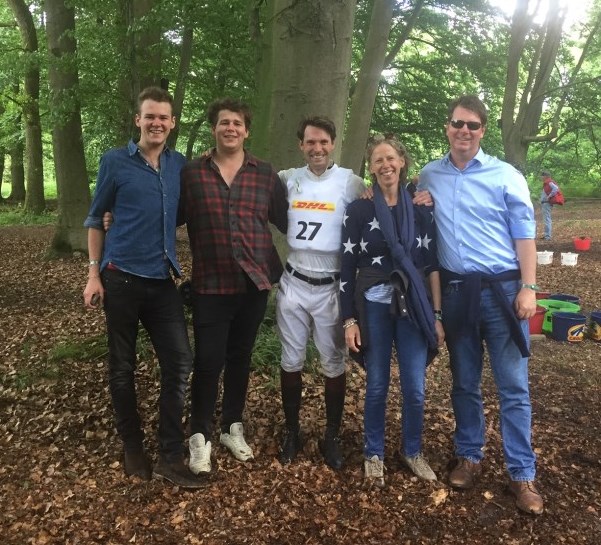 Above: The proud owners (not neccessarily in order of importance...) - Jack, Tom, Charlotte and Peter Opperman
Above: Scrubbed up for the final Horse Inspection.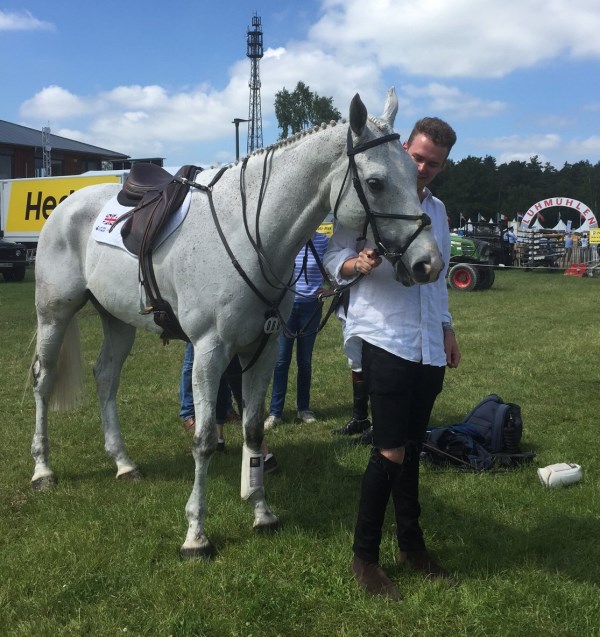 Above: Proud sub-owner Jack Opperman imparting a few words of wisdom to his steed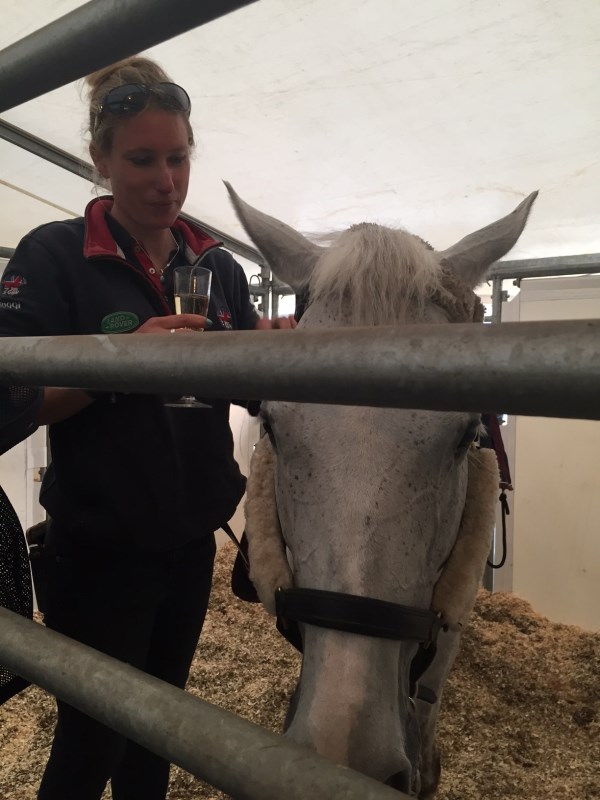 Above: Jess and Away Cruising celebrating with a glass of Pol Roger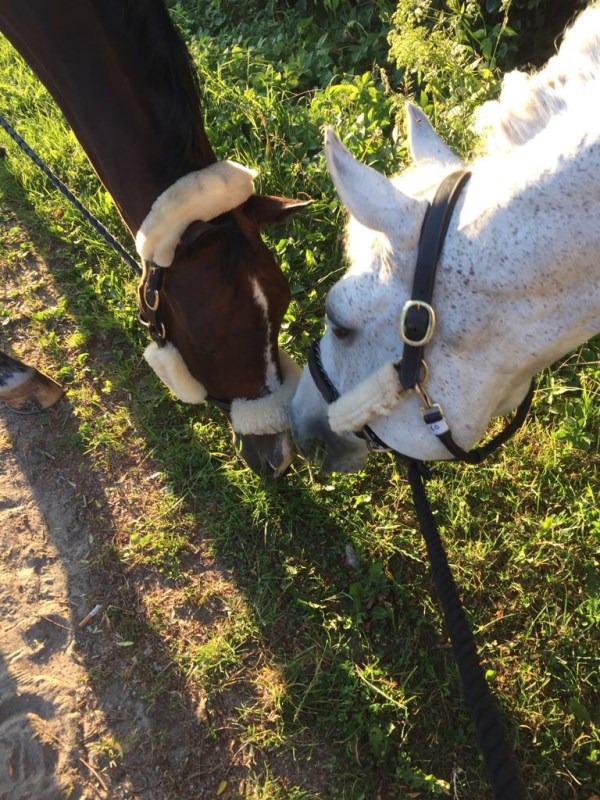 Above: Before the long drive home and a well earned rest