A winning Belton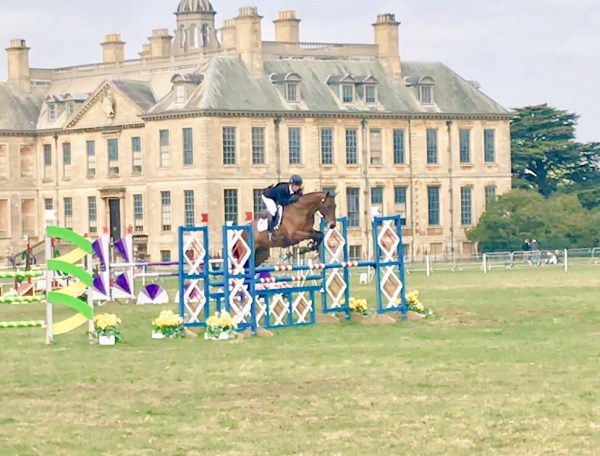 Belton was the first big event this season to run from start to finish and the team at Bede put on a superb show. The ground in most places was fantastic over the weekend and dried up in the nick of time. Being one of the biggest Spring one day events Belton has always hosted large and high callibre entries with good and challenging courses but over the years it has developed into a great spectacle with a fun range of entertainment creating a lovely family day out. Our children particularly enjoyed watching the high speed mounted games, sheep dog trialling not to mention the fun fair and they definitely felt like they'd been on holiday!
I had four horses there, three in the Intermediate and Away Cruising having his final pre-Bamdinton run in the main 3* feuture class - The Grantham Cup. It was a hotly conteseted class with a field of 96 including plenty of strong 4* entrants. Away Cruising did a lovely test to lie in a very competitive position just a few marks off the lead on a score of 30. I was over the moon with the way he show jumped producing a convincing clear round which was a great result given his limitations in this phase; it's been a personal mission for me over the past couple of years to try and give him every chance to jump clear rounds and fingers crossed we are getting somewhere!
The cross country course was very well designed with some very testing accuracy lines which caught out a surprisingly high number of horses and riders. I have always liked the Belton course as it is open and galloping with smooth lines and plenty of educational questions aided by the high number of natural features aound the track. There is a hollow, decent water, coffin and sunken road, so combined with the accuacy questions it definitely tested a horse's ability to cross the country. Whilst Away Cruising has been a good cross country horse and jumped confidently around both Luhmuhlen and Burghley 4*s last year, he has neven been an easy ride given his long stride and inabiily to shorten. We've been together since he was a four year old so we know each other well but I have always had to ride him in such a way as to compensate for the fact that I haven't been able to get him back as much as I'd like for a combination. Having tried endless different options I recently rumaged through my father's old selection of bits and managed to find something that I'd never used or even seen before and gave it a try at Beloton; it was a Eureka moment as I was able to ride him more conventionally, and it was far more enjoyable for me! Although he was lying in the top few going into the cross country phase I opted to stick to my plan with Badminton having been our aim since we bought him as a four year old so, having tested his new cross country bit with some speed at the start of the course, I gave him a gentle run round the second half of the course where the ground was less good. He's had a great preparation so now it's a case of keeping him in one piece and then delivering in a fortnights time.
Tenereze was on winning form in the OI - he's come back on top form and a year out hasn't done him any harm! He did a lovely test and jumped a very classy round in the show jumping. I'd planned to run him cross country at a good speed for him and hadn't worn a watch so it was a lovely surprise to have won and I'm delighted for his owners, Nigella Hall and Tamsie Castle, who have been so excited about his return to action.
Red Kite and Monbeg Medlar both had great runs in the intermediate finishing 6th and 10th and feel very comfortabe at this level. It's lovley when the young horses you have prodcued step up and exciting to have a really promising string!
Tenareze's winning cross country and show jumping rounds:
https://www.an-eventful-life.com.au/ride/harry-meade-tenareze-belton-park-international-2018
https://www.youtube.com/watch?v=A6sGpdy5Bu8
Away Cruising in the Grantham Cup:
https://www.youtube.com/watch?v=QN-S0niZQlE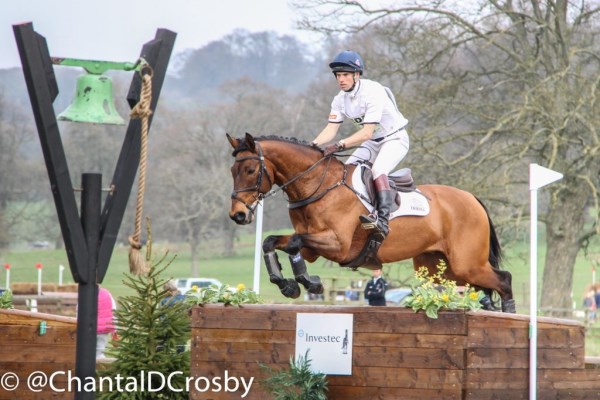 Above & below: Tenareze on winning form. Above photograph thanks to Chantal D Crosby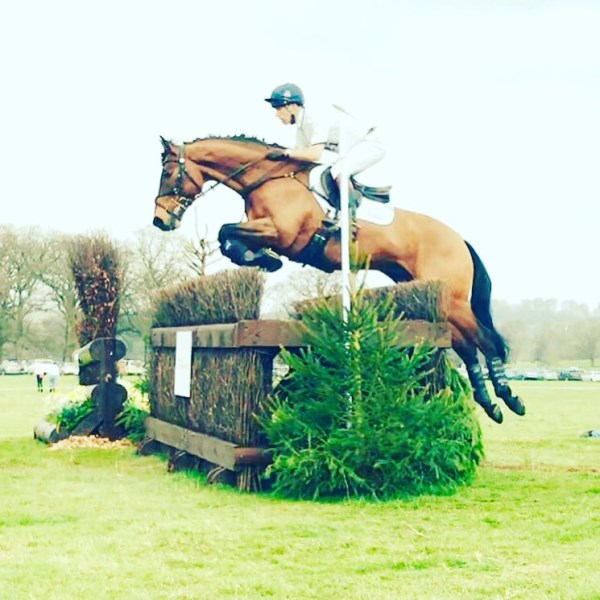 Above & below: Away Cruising had the perfect Badminton prep run. Photographs thanks to Tilly Berendt
Below: Monbeg Medlar cruising round the Intermediate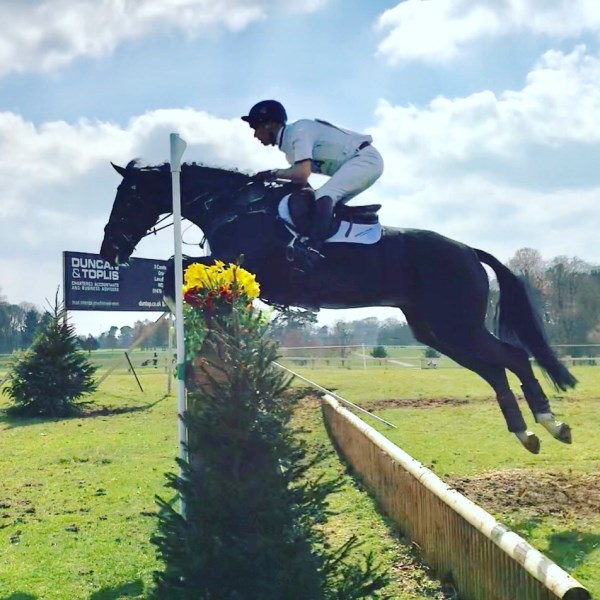 Below: Seven year old Red Kite making nothing of the decent Intermediate track at Belton.
Photograph thanks to Chantal D Crosby
Below: The children enjoying a rest in the Lycetts 'tent' on the cross country course!!