Successful season continues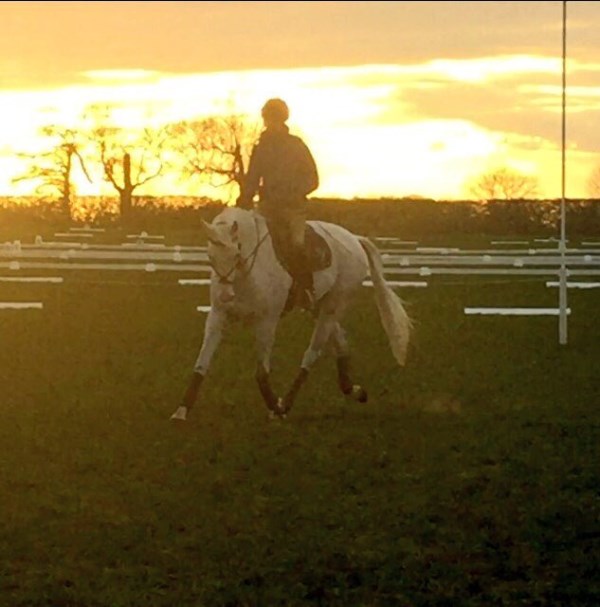 It's been a busy but successful few weeks for the team. We've had lots of horses competing with trips to Belton, Portman, Larkhill, Burnham Market and Ascott-under-Wychwood.
Our most recent trip was to Burnham Market, it's always much further away than you remember so hats off to Alec Lochore and his team for drawing such huge and top class fields of horses and riders off the beaten track to the north coast of Norfolk.
We had the lorry full to almost bursting with five horses and a lot of kit on board and a very busy day with immensely tight times on the Friday. Remarkably everything ran smoothly, mainly thanks to Jess and Philippa who operated a very slick set up in the stables and Rosie as a military collecting ring assistant!
Orlando got the team off to a great start with a super win in the Open Intermediate. He did a flawless test for a leading dressage score of 25 in a high calibre field and jumped a lovely double clear to finish on his dressage score. Away Cruising (in the same section) was having his first outing of the year. He was a little short of match practice having come in later than the others before the start of the seaon so I was delighted with his dressage score of 28 and a double clear from him too. I gave him a quiet run and we now look forward to making some plans for him with Withington and Chatsworth CIC*** the likely next targets.
Vrolijk and Sparkys Reflection both put in good performances in the Advanced. Both did consistant dressage tests and had one down in the show jumping. The cross country was identical to the 3* with some tough questions that turned out to be more influential than perhaps planned. Sparky was first to go across country and gave me a great ride, albeit with a fault at the water as he overshot the sharp turn. Vrolijk gave me a great ride - he found it quite a lot to look at but he rose to the challenge and will enjoy a mental break with an OI next time out.
Last to go was Cavalier Crystal who I moved into the novice for an easy breeze round after her super performance in her first Intermediate at Belton, where she jumped a great double clear. She has an exciting future and I don't want to over face her but she certainly made the Novice feel like a walk in the park with a good test and an easy double clear.
Tim had great results at Ascott under Wychwood the same weekend with Livell finishing in 2nd place in the BE100 and Russeljacket in 8th with a 26 dressage and double clear. Working Pupil Minty Martin was also out competing at Bovington and did a 28 dressage and double clear, so it was a great weekend for the team!
Prior to that we had a successful trip to Larkhill in the scorching April sunshine (you don't normally find scorching and Larkhill in the same sentence!) with Red Kite finishing 2nd in the Novice and Catherston Definitive 4th, both with lovely double clears and Gideon also jumped a double clear with Tim for 9th place.
Gideon and Monbeg Medlar both had a great outing to the Portman where the show jumping caused carnage with very deep sticky going so I was delighted with their double clears to finish in 4th and 6th respectively.
It was nice to all be home and not competing on Easter day and the children enjoyed setting up an easter egg hunt with clues for the team on the yard... the feedback from some was that it was the most challenging task they'd been set since arrival at Church Farm!
We now look forward to the build up to Badminton (I had an early sneak preview of the course when filming the preview in March) and then a series of international events at Chatsworth, Tattersalls and hopefully Luhmhuhlen coming up.
As always huge thanks to everyone who has played a part in our team and making it all happen.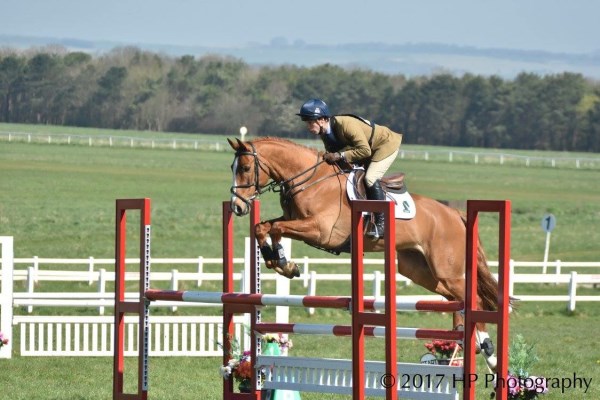 Red Kite en route to 2nd place at Larkhill - Photograph thanks to Hannah Pearce Photography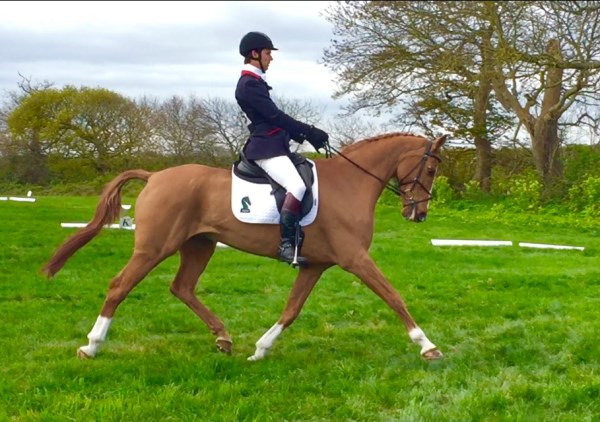 Orlando strutting his stuff at Burnham Market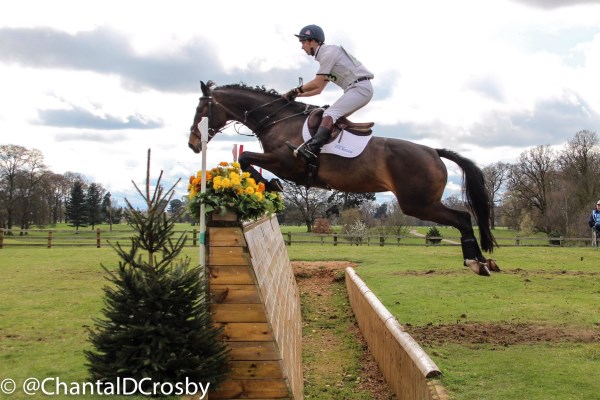 Cavalier Crystal flying in her first Intermediate at Belton - Photograph thanks to Chantal Crosby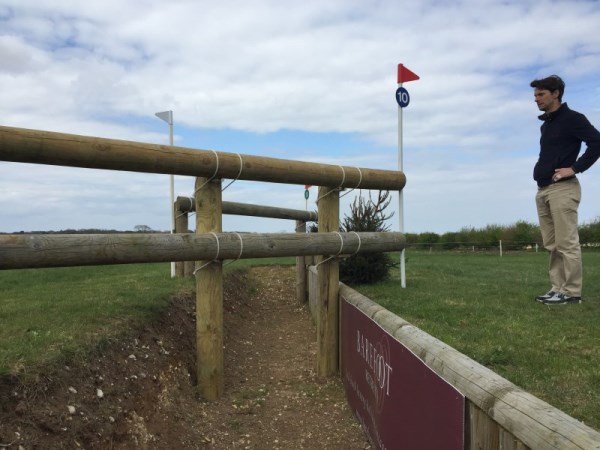 Checking out an Advanced question at Burnham Market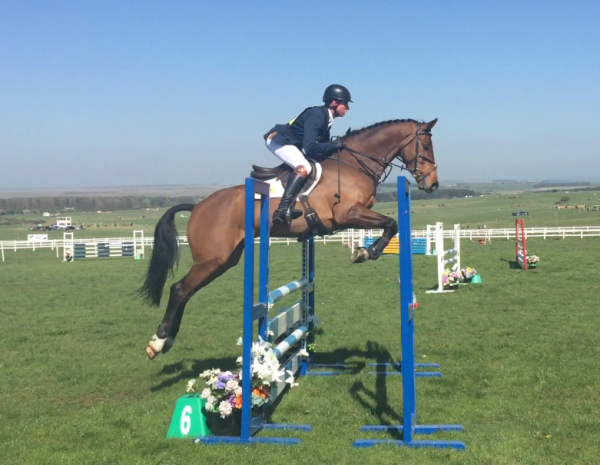 Tim and Gideon jumping a lovely double clear at Larkhill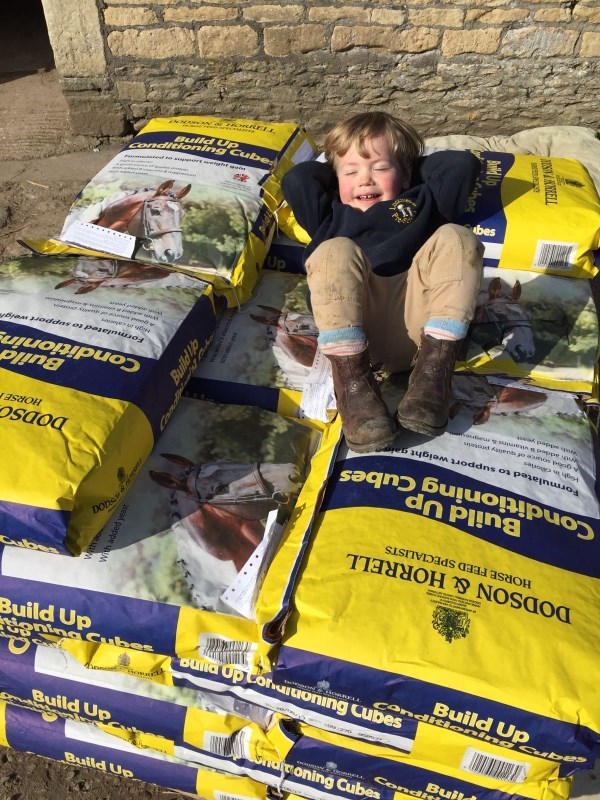 Charlie enjoying the lovely Spring weather on top of his castle!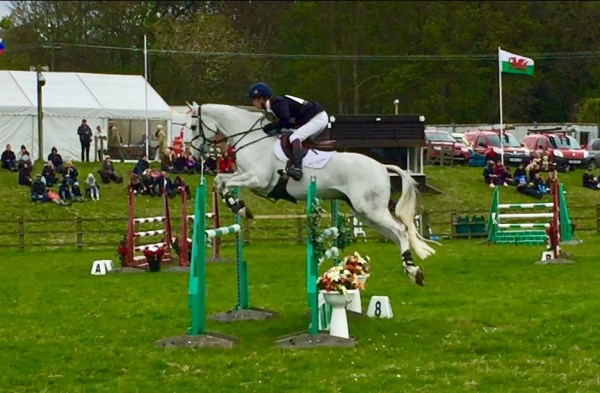 Away Cruising makes light work of his first event at Burnham Market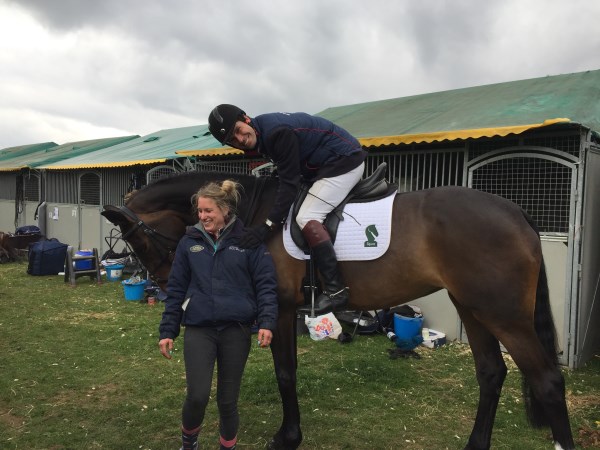 Cavalier Crystal having a cheeky nibble on Jess's bottom!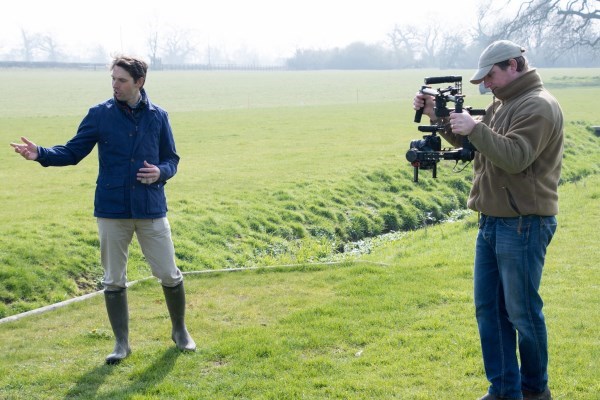 Filming the 2017 Badminton course preview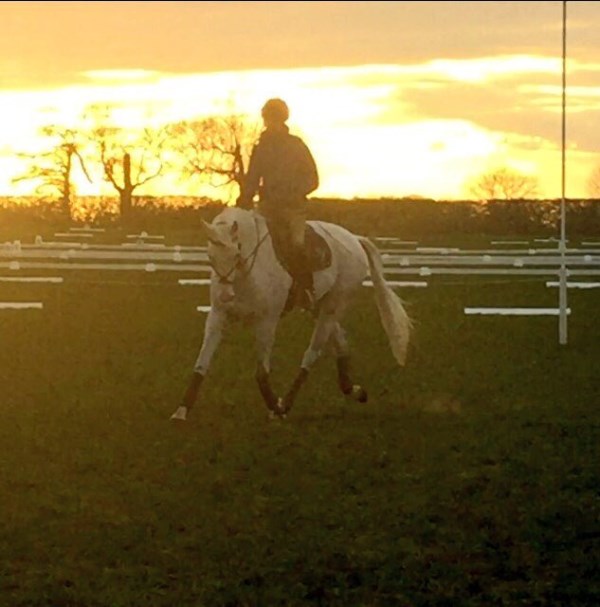 Away Cruising working in the last light at Burnham Market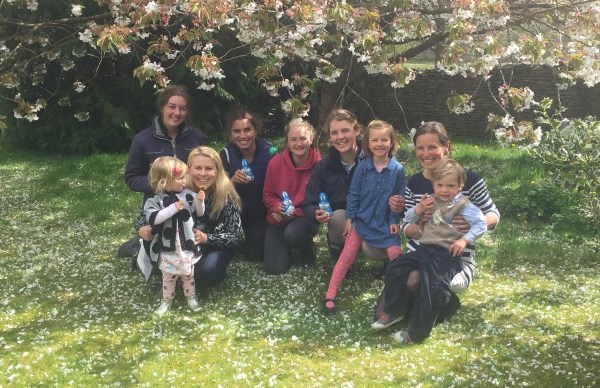 All smiles for the team after the Easter bunnies have been successfully hunted!!