A winning end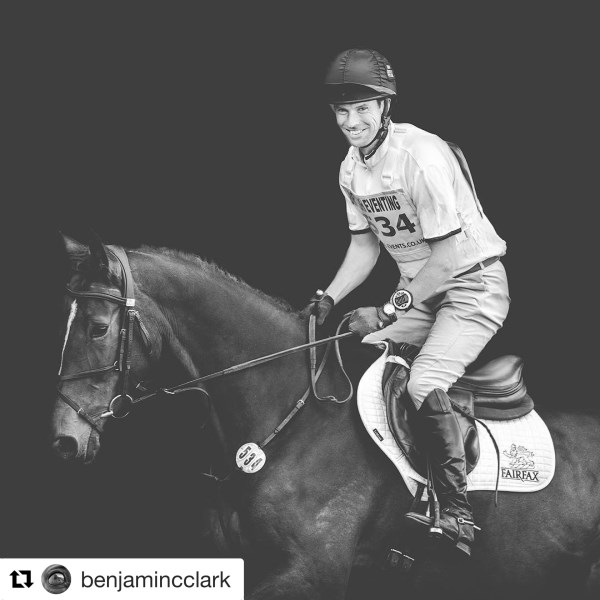 The end of the season has come around quickly and we've had a great run of Autumn events.
After Burghley we headed to Gatcombe where Brookfield Quality completed a hatrick of wins. He's put in an impressive string of performances since his arrival in June, never finishing out of the top five. Monbeg Medlar and Tenareze both had good warm up runs for Waregem in the Intermediate and OI respectively, finishing in 5th and 8th place with good steady double clears, and 5 year old Brookfield Cavalier Cruise kept up his good work with 5th place in his first Novice. Monbeg Icon and Brookfield Pointilliste Boy were also both running in their first Novice and it was a joy to ride all three youngsters. They felt supremely confident and all gave the feeling of being 'proper' horses.
The following weekend we headed into Wales for Monmouth Horse Trials at Howick Farm. It's a stunning spot and has a lovely feel. Castle Howard Octavian headed the pack there with 2nd place in the BE100 finishing on a score of 24, and Brookfield Pointilliste Boy finished 3rd in the Novice.
A few days later we had a very useful saddle testing day with Fairfax, but it was abruptly interrupted by a call from the shipping agent to say that a storm was fast approaching and we needed to leave for Waregem in Belgium immediately - a day earlier than planned - or we wouldn't be able to cross the Channel for two days, by which thime we'd have missed the first dressage test! The home team pulled together to get kit packed, horses ready, a new tyre on the lorry and supplies loaded and we managed to get away in record time. We arrived at Dover only to be told there was no chance of crossing because of the worsening seas; we managed to sort stabling locally and had a bit of time to think about our next move. With the help of a like-minded show jumper who was stabled next door, we put our horses onto his lorry, which could be lashed down front and back, and put his kit onto ours, and before we know it we were on board and setting sail. We bade farewell the other side and made it to Waregem by dawn.
It's always fun going to new events and Waregem had a very welcoming atomosphere. It was very spoiling to spend the first few days in balmy European weather, although once the action started the storm that troubled the journey whipped around Waregem. This created a real atmosphere with flapping flags and marquees, but it was an educational experience for the horses. I'd consciously opted to take them there for the busy atmosphere as I thought they would learn more about crowds and tents than they would have in Ireland at Ballindenisk, which was on at the same time.
The cross country day was hit by torrential and unrelenting rain. The 1* got off lightly being at the start of the day but conditions became increasingly challenging. Tenareze was superb jumping a great double clear in a big CIC*** field for 14th place. I gave him an easy trip round without hurrying him and he made it all feel very easy.
Red Kite had a good spin in the CIC* finishing 11th but it was Monbeg Medlar who had to dig deep in the CIC** in the worst of the mud and rain. I couldn't have been happier with him finishing in 3rd place after a gutsy double clear. I always think it's important that the younger horses get some experience in the mud as it's best if they're not faced with it for the first time at Badminton!
With more cancelled ferries and plenty of logistics we managed to get our horses on another lorry in the Channel Tunnel and finally made it home by 5am.
We had another busy couple of days with work rider Tim and working pupils Noe and Georgia preparing to set off for Osberton, Horse and Hound doing a behind the scenes article, photographer William Carey in the yard for two days of shooting, and another 5 horses to prepare for the second part of the Obserton attack! Once again the guys on the ground did a fantastic turn-around job. Osberton was a great outing for the 5 year olds who experienced their first atmospheric dressage event and I was very happy with how they all went. With the cross country time causing no issues it was an incredibly close competition. The three horses were well behaved in the dressage and had just one fence down between three of them followed by easy cross country rounds it was well worth the trip. Tim jumped great double clears in the 5 year old and 7 year old classes to end excellent seasons for Coolrock Cooley and Russeljacket. He's done a great job on the horses he's competed all season, with more than one in three of his starts resulting in a top three finish.
Whilst the others remained at Osberton for the weekend I returned and finished the weekend with a win for Monbeg Icon at Dauntsey. It's amazing to feel the change from the start of his five year old year to the end – I think he's a propper horse who will excell the further he goes up the grades.
The last lot of events have suffered with the weather – we had a bitterly cold and wet day at Calmsden but the horses behaved, Jess and the team did a sterling job and Tim had a good win with Monbeg On Point who finished on his dressage score of 24.
We had seven horses set for Broadway with a 3am start for the team – after heavy rain all night it was understandably cancelled, but unfortunately just as the lorry pulled into the event. It was a swift about-turn and a well earned breakfast for the team at Gloucester Services on the way home!
The sun shone for our final eventing outing at Bicton, which stepped in to replace the fixture usualy help at the recently sold Aldon venue. I'm thrilled that Castle Howard Octavian finished the season feeling so happy and confident after a wobbly start to the year, leading from start to finish to win. Monbeg Icon finished 8th and Gideon also won the OI. He's done remarkably well all season for a seven year old, competing at intermediate for the majority of the year and notching up ten top-five placings. He is still developing and has a bright future ahead of him.
With the season coming a close it's been fun to have a few days out away from the horses. We had a fun to the rugby with the team from Pol Roger to watch Bath play Exeter. It was a great gang and a fun change of scene.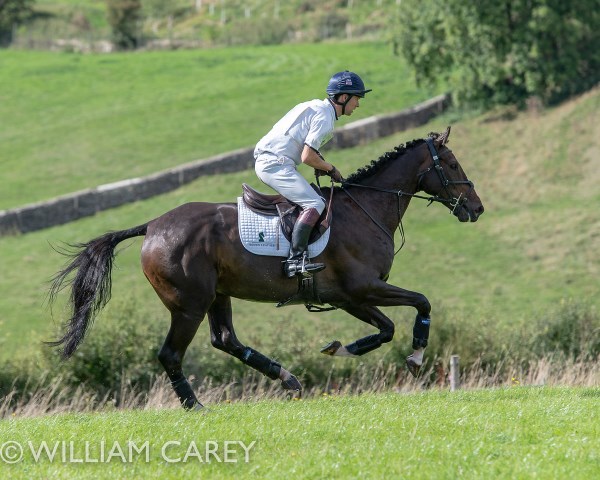 Above: Monbeg Medlar en route to 5th place in the Intermediate at Gatcombe. Photo thanks to William Carey.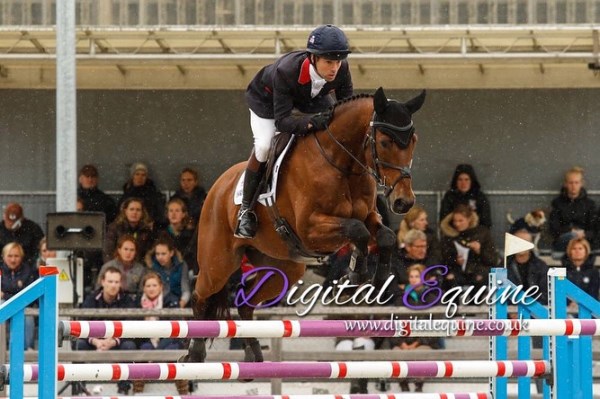 Above: Tenareze jumping a classy show jumping round in the CIC*** at Waregem in Belgium.
Photo thanks to Digital Equine.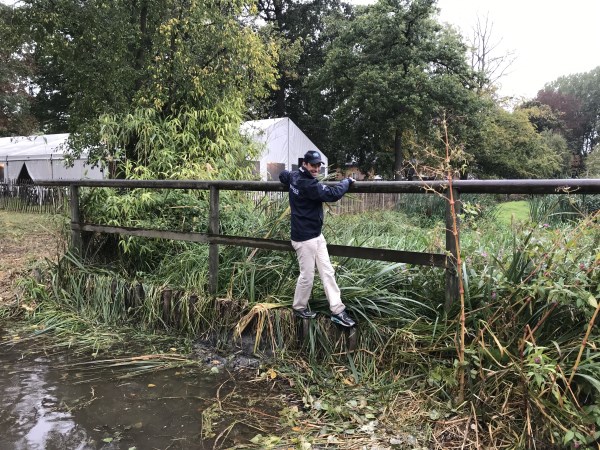 Above: Should have worn my wellies! Course walking at Waregem.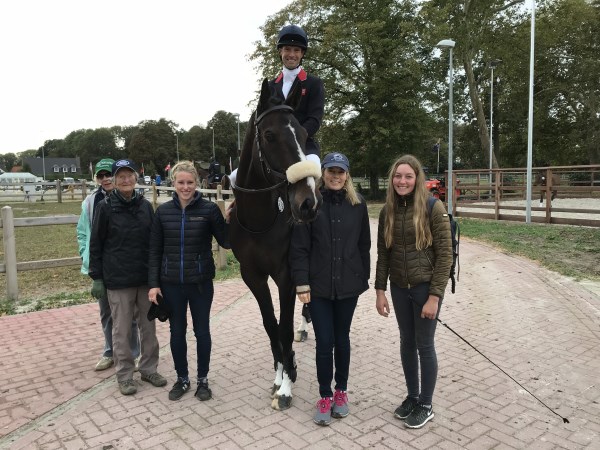 Above: Monbeg Medlar on his way to 3rd place in the CIC** at Waregem with his Owner, Mandy Gray (centre right).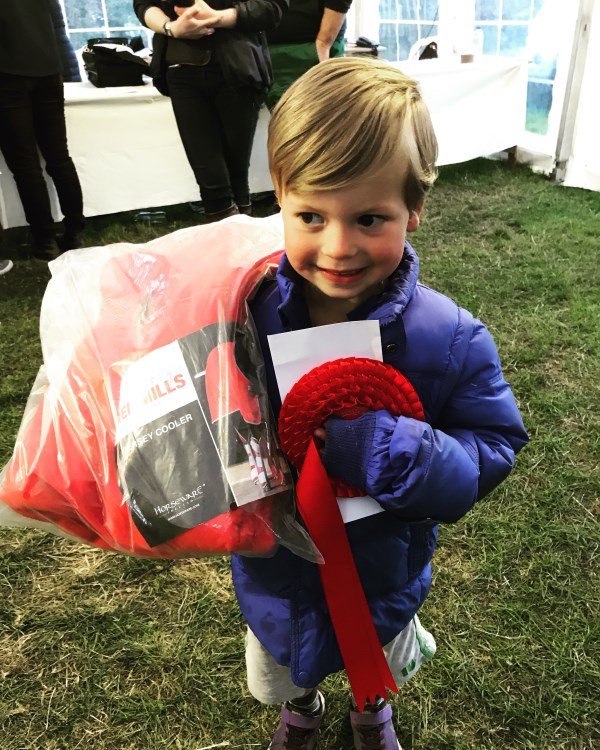 Above: Charlie Meade doing the honours at the Dauntsey prize giving. He said very sincerley that he hadn't won, he was collecting for his Daddy.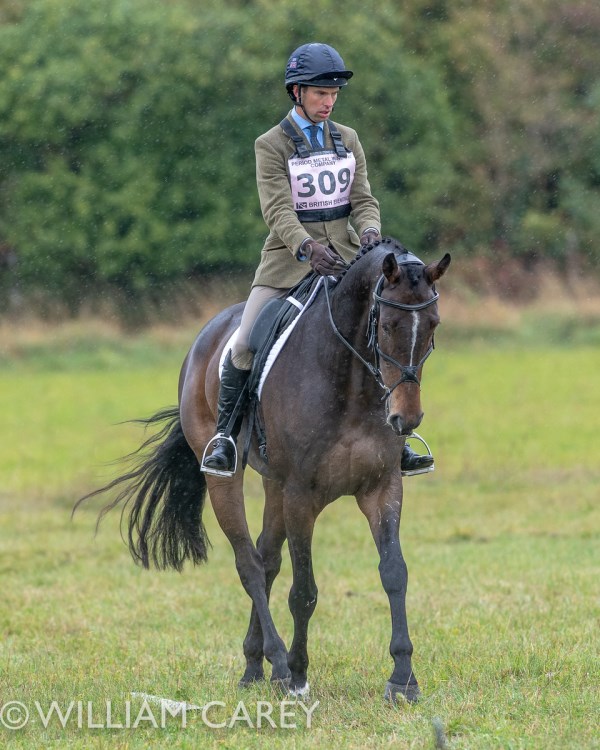 Above: The face says it all, it was a truly vile day at Calmsden! Castle Howard Octavian in the dressage.
Photo thanks to William Carey.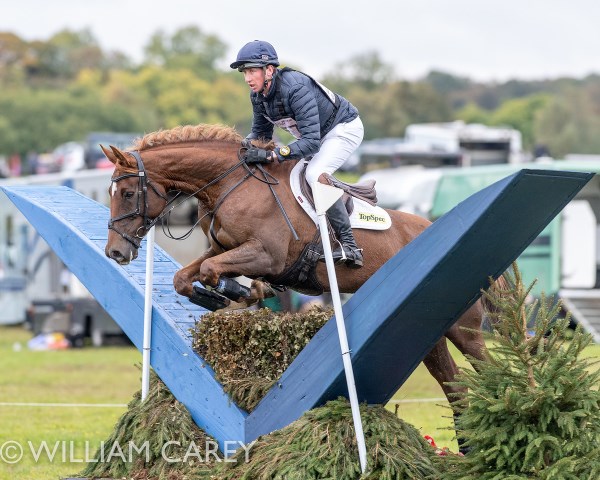 Above: Tim Rogers and Monbeg on Point in winning form at Calmsden. Photo thanks to William Carey.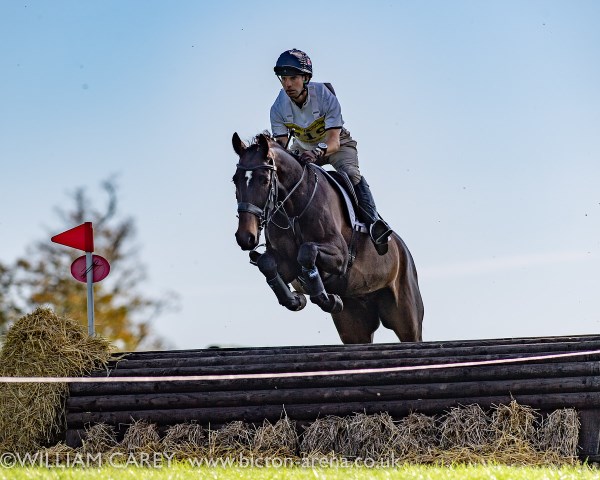 Above: A winning end to the season in the sunshine at Bicton. Photo thanks to William Carey.