Weather causes chaos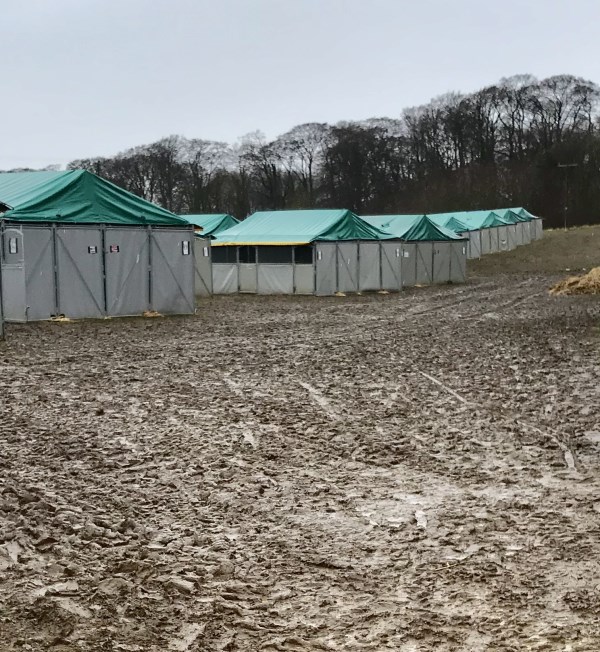 With over 20 events having been cancelled in full and many more abandoned part way through the weather has been a plague for event organisers this year. We're hugely grateful for the events that have managed to run and to the organisers and their teams who have put in so much hard work and are left with a quagmire in the aftermath.
Our home team has managed to keep smiling, and as for the horses we've been luckier than many and have managed to run most of our older horses without too much disruption.
We had a good trip to Burnham Market. Having driven for six hours we unloaded our five horses and Jess handed me Away Cruising to graze. He looked a picture thanks to Jess' usual hard work, so when he unexpectedly rolled in the Norfolk mud I was left with a lot of explaining to do!
We had four horses running in the Intermediate and Away Cruising in the CIC***. The courses were interesting and on arrival the ground was very good. It was great to have Tenareze back out competing having been side-lined last season; he felt felt super in all three phases so we're looking forward to getting back on track with him. Cavalier Crystal, Monbeg Medlar and Red Kite also had great runs. There were only two marks between all four horses dressage scores (nothing like a bit of consistency) and they all did lovely tests. Red Kite was unlucky to have the last show jump down with the other three jumping clear. The cross country proved influential, even to some experience horses and riders so I was delighted that they all made it feel easy and came home all the better for it. The direction of Burnham Market's cross-country course had been changed, which gave it a new feel with a significant uphill pull and more flow. As it was so early in the season I ran them all at a pace that felt right for their education and progression rather than against the clock but three of the four still finished well placed.
Sadly it deluged all night before the 2* and 3* jumping and the organsiers had no choice but to abandon. They would have struggled to get fence judges in place let alone ambulances round the course and whilst the ground wasn't too bad on the course it would never had stood up to the number of horses entered.
As soon as we heard it had been abandoned I got on to Chris Bartle and persuaded him to postpone his drive back to Yorkshire and we had a great dressage session with Away Cruising who was due to do his dressage test that morning. It was a brilliant opportunity to work through the Badminton test together and he felt superb. By the time we had finished virtually everyone had made a run for it. Very kindly organiser Alec Lochore gave a few of us the green light to jump in the show jumping and around the 3* track. I did it all as if in competition and it was a huge relief to get the run under his belt as part of his Badminton prep. He jumped really well and although it was very wet it was neither holding nor overly slippery. Thanks to a heroic effort from our team we managed to get away in decent time and home in time for Easter!
Our young horses have suffered most from the abandonments with the first two events of their careers being cancelled. The finally made their debuts at Larkhill, a good choice of entry as it was the only event in the country to run that weekend! They were pretty green to start with but eased into the swing of things and grew with confidence throughout their show jumping and cross country rounds and came home all the better for the outing.
After Larkhill I took Away Cruising to World Class Squad dressage training at Aston le Walls. Once again the weather was not on our side and we had another unglamourous couple of days of sopping kit but it was a super opportunity to ride the Badminton test in a competition environment whilst being judged by top International dressage judge, Martin Plewa, who had been imported from Germany for the day. I was fortunate to squeeze in some dressage sessions with Chris Bartle the day before saving another trip to Yorkshire, and I gave some of the other horses a cross country school at Aston while we were there so it was a very worthwhile trip!
I made it back just in time to get to Mike Tucker's memorial service.  Mike's death has been a shock to all. For an entire generation, his voice was synonymous with equestrian sport, but he was so much more than his celebrated commentary career.
During and after finishing eventing he had many different roles — what he gave back to the sport is humbling and a great example to the rest of us.
Mike's interest in top level eventing was sparked when he groomed for my father's ride Cornishman at the 1968 Mexico Olympics. As locals, we saw a lot of him and when I had my bad fall in 2013 both he and Angela were particularly supportive. Mike was also responsible for getting me involved in commentary and it's a privilege to have overlapped with such a great of the game.
Unsurprisingly the service was a inspiring celebration with a congregation of around a thousand; it was a fitting tribute to a great man who will be remebered fondly by so many.
Above: Cavalier Crystal cruising round Burnham Market - everyone was happy to be out!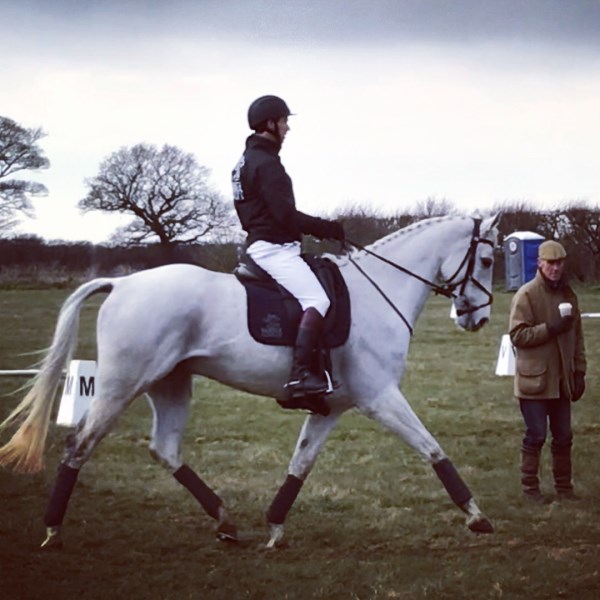 Above & Below: Away Cruising getting a good prep run under his belt at Burnham Market despite the event being abandonned.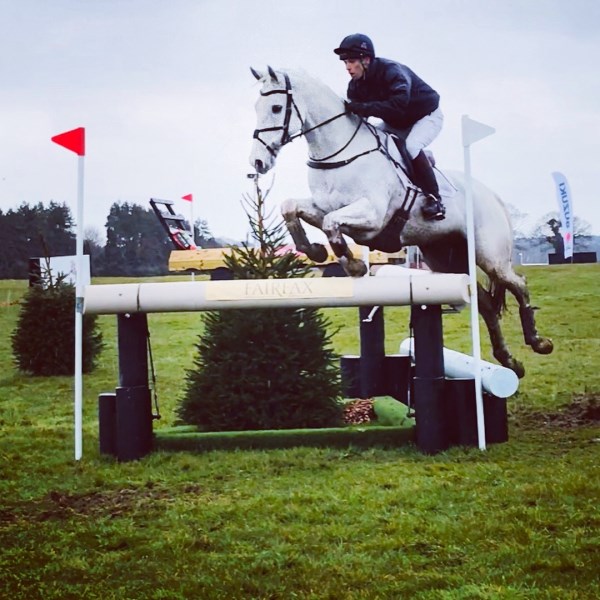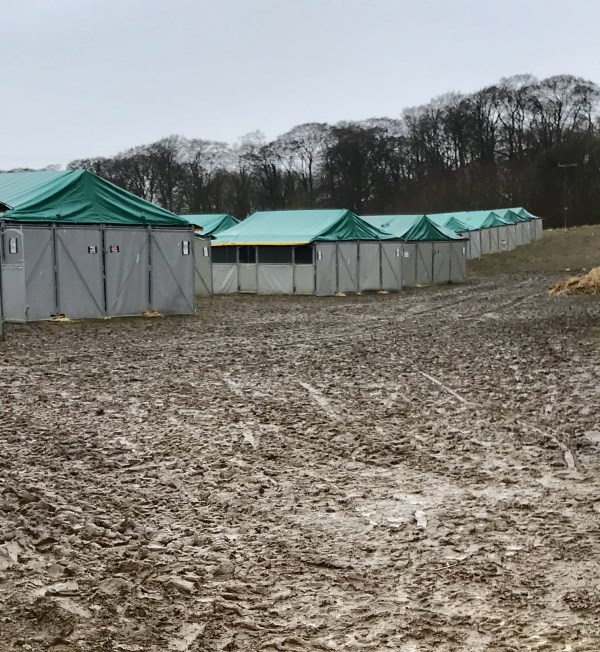 Above: The scene Alec & Emily Lochore and their team were left with at Burnham Market.