August Update
We've had a non-stop six weeks of events, with a conscious push to give the whole yard some runs in quick succession before we back off and concentrate on the Autumn internationals.
After finishing 2nd at Chepstow, Brookfield Quality excelled himself with back-to-back Intermediate-Novice wins at Barbury and Dauntsey. He then finished 3rdat Homme House – his lowest placing so far!
Seven-year-old Gideon has moved up to Intermediate and taken to it like a duck to water – in his first five intermediate runs he's finished 4th(at Bicton), 3rd(Tweseldown), 1st(Aston) and 5th(Somerford Park). The latter was a high trial as he was in the OI, having already progressed to advanced points, and was up against Burghley and WEG horses having their final runs. He scored a 24 dressage, putting him in 2ndplace, ahead of the likes of Ballaghmor Class, Arctic Soul, Cooley Masterclass, Sandman, Valentino and Mr Chunky. He then jumped a very easy double clear. So far this season, he's had nine top-5 placings; it's very exciting that he's only seven, he has scope to burn and plenty of improvement still to come.
Fellow seven-year-old Red Kite has also been getting on well at Intermediate, finishing 4th at Aston (again in the OI) after a 23 dressage and clear show jumping but purposefully steady cross-country round. He then had a trip to Burgham in the CIC** but had a less than perfect run, spooking his way around. He's a talented horse but is going through a difficult teenage phase of making life unnecessarily difficult for himself. I have every confidence that he will end up a good horse but he will be a good test of patience in the short term. In the off season I will probably give him a few days hunting and do a fair bit of show jumping with him.
We have qualified three five-year-olds for the Young Horse Championships at Osberton, with Brookfield Cavalier Cruise winning at Homme House on a score of 22, Brookfield Pointilliste Boy qualifying at the most hotly contested five-year-old class I've ever known at Dauntsey and Castle Howard Octavian qualifying at West Wilts.
I've been campaigning my older horses with their bigger aims in mind. Having had a confident post-Tattersalls run around Barbury CIC**, Tenareze has made the step up to three star at Hartpury. I'd entered expecting to only do the dressage and show jumping but after a good downpour the going was excellent, so it made sense to make the most of it and run. He breezed round making everything feel easy and came home with a smile on his face.
Away Cruising has been feeling superb and is now into his final preparation for Burghley. He jumped a solid double clear at Barbury with a good dressage, then gave me the best ride I've had on him across country around the CIC*** at Burgham. He didn't need another cross-country run so I took him to do the dressage and show jumping only at Hartpury, where he felt very good albeit a bit fresh, which I was pleased about considering he's normally a slightly lazy diesel-engined type of horse. We had some useful schooling sessions at WEG team training, with Christophe Hess coming over to work on the flat with us and helpful jumping sessions with Chris Bartle. He's feeling better than he's ever felt so everything is now crossed for a good trip at Burghley.
The World Equestrian Games squad looks very strong. It must have been a close call selecting it given the strength in depth Britain has at the moment. We'll all be cheering them on every step of the way.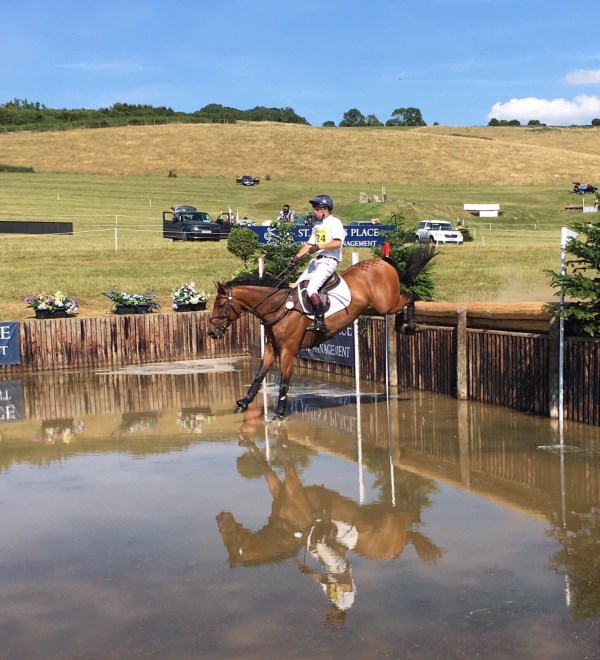 Above: Tenareze flying into the water at Barbury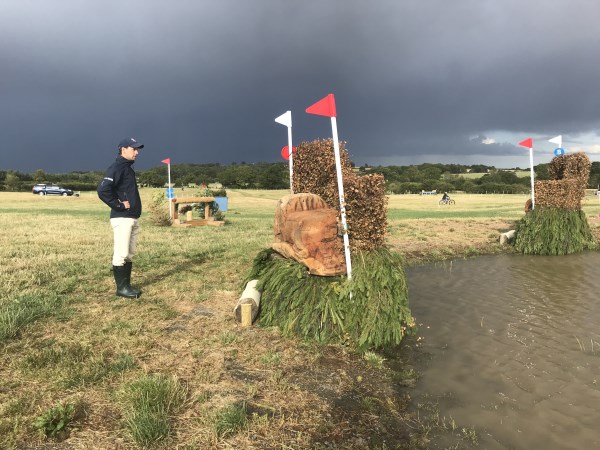 Above: The calm before the storm! Course walking at Burgham.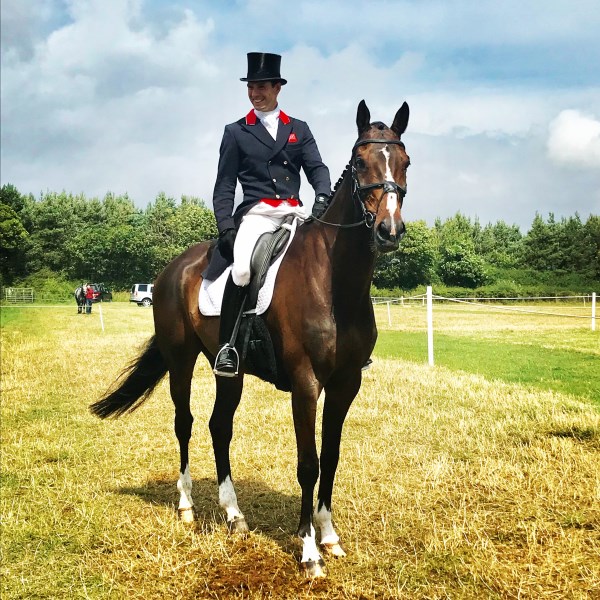 Above: Monbeg Medlar after a super dressage test at Burgham.
Above: Tenareze making nothing of his first Advanced show jumping track. (Thanks to William Carey Photography)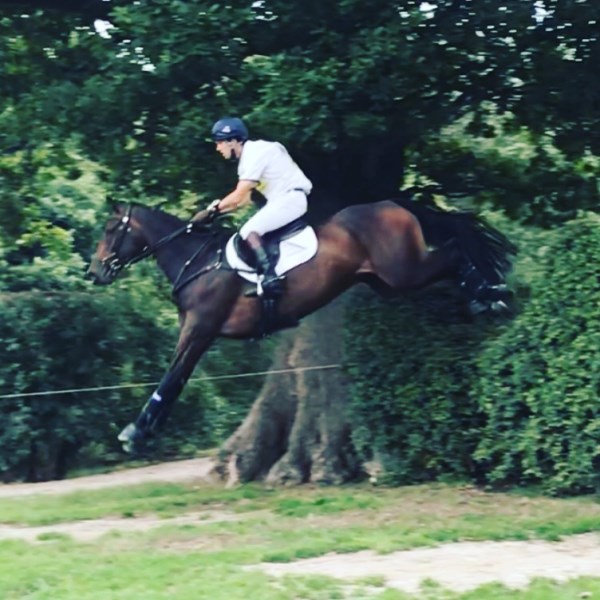 Above: Brookfield Quality flying at Somerford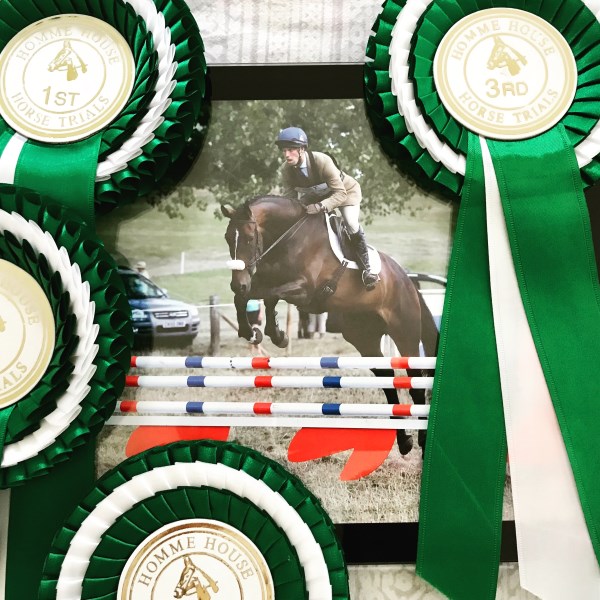 Above: Castle Howard Octavian, who has qualified for the 5 Year Old Championhips along with Brookfield Cavalier Cruise and Brookfield Pointilliste Boy.