Chatsworth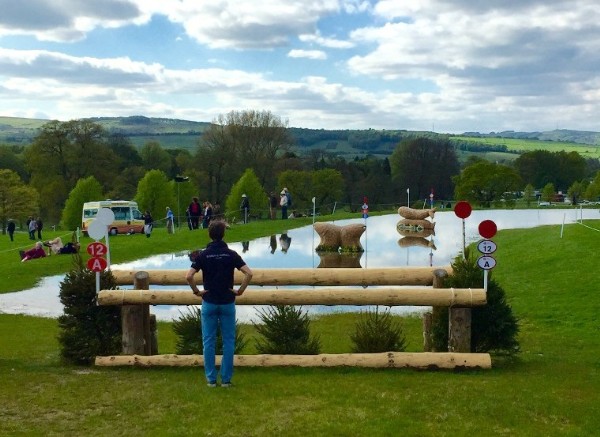 We had a great weekend at the Dodson & Horrell Chatsworth Horse Trials with Away Cruising in the CIC*** and Cavalier Crystal in the CIC*. Both horses were on good form; Cavalier Crystal did a nice test to score 48 in the dressage and jumped a super double clear. There is lots of improvement to come in her dressage and she was brilliant in the big Chatsworth show jumping arena. I gave her a quiet run cross country so a few time faults left her just out of the top ten.
We were delighted with Away Cruising's dressage and his show jumping has improved hugely over the winter; he jumped a great round until the final line where he lost concentration and had two down which was a shame. The 3* cross country at Chatsworth is very intense so again he had a steady run but felt great and it was excellent preparation for the CCI*** at Bramham in a couple of weeks.
It is such a privilidge to go to places like Chatsworth and it was looking truly spectacular.
Cavalier Crystal Show jumping: https://www.youtube.com/watch?v=plwU-mZempo&feature=youtu.be