World Class Training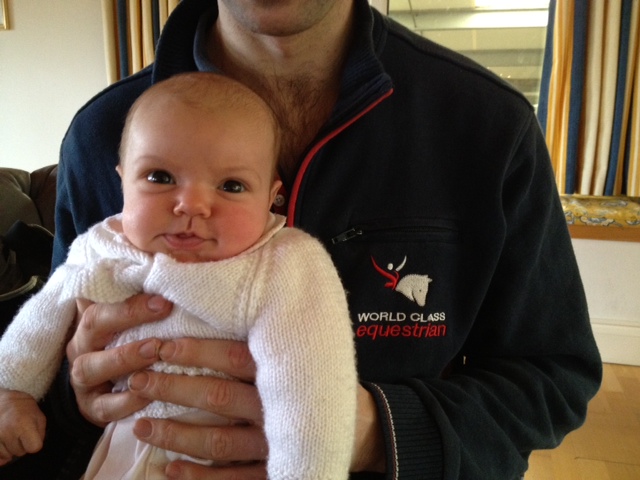 In January we had a two day dressage training camp at the Unicorn Trust, Stow-on-the-Wold. The first day focused on the real basics, such as our position and mobility, with detailed analysis of the movement of each rider's pelvis, stablity in the saddle and symmetry.
This included video analysis, feed back and physio exercises for future development. We then had individual sessions on each of our horses, focusing on basic essentials such as straightness and the quality of transitions, before working on more advanced movements on the second day. I have spent the last few months working regularly with Laura Bechtolsheimer, mainly with Wild Lone, so it was good to get out and put him, and me, to the test! The feedback for all the horses was great and real progress was evident. This week we returned to the Unicorn Trust for two days of show jumping. It was an action packed couple of days with show jumping sessions on all the horses both days with Kenneth Clawson, starting with basic exercises for accuracy and precision and building up to jumping difficult technical lines on the second day. We also has sessions with the physio, dietrician, doctor, core stability trainer, and finished up with a cross country schooling session at Lyneham Heath Farm with Yogi. It was great to have a first xc school on our lovely new 5yr old, Away Crusing, who will start competing this season, and to also put the 6 year old Zebedee through his paces at his first world class session. After a winter of serious dressage and show jumping, I'd forgotten how amazing Wild Lone feels across country. Looking forward to the start of the season in two weeks, and then Badminton!
Lily came to support when only nine days old in January but kept her eyes firmily shut. On her second visit this week she seemed a little more enthusiastic...although not an expert quite yet!!