Event Horse Owners Association Dinner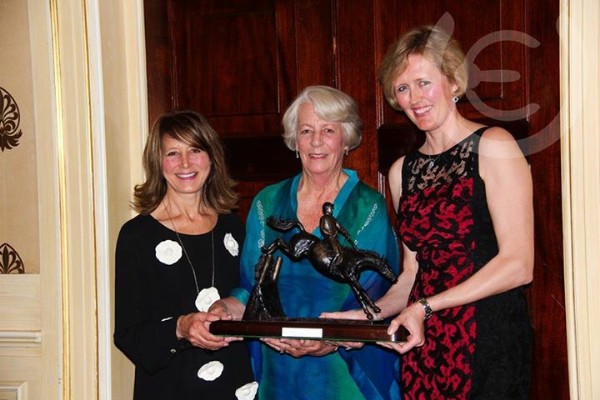 Rosie and many of our Owners and supporters had a great time at the Event Horse Owners Association Dinner at the Saddlers' Hall in the City last week whilst sadly I was stuck in Dublin airport for the night after a couple of days trying horses. All flights out of Dublin and into City Airport were cancelled due to thick fog, which was very frustrating and a huge shame. By all accounts Monika Hunt and her team put on another superb evening with a great atmosphere and a delicious dinner.
It's wonderful that the Britannia League, started last year by one of my long standing owners Nigella Hall, has been such a success again this year. It's a 3* league for British owned and ridden horses who have not yet been part of the GB senior team. It was won by Dani Evans and her owner Luana Edge with their horse Smart Time, who sadly missed the European Championships at the last minute, with Flora Harris and Bayano as runners up. The prizes were presented by Nigella Hall and Vanessa Fairfax, who is taking on the sponsorship of the Britannia League.
Of course everyone's thoughts and concerns were with William Fox-Pitt and his family. It is great to hear positive news and we can only pray that things continue in the right direction.