Scorching Dauntsey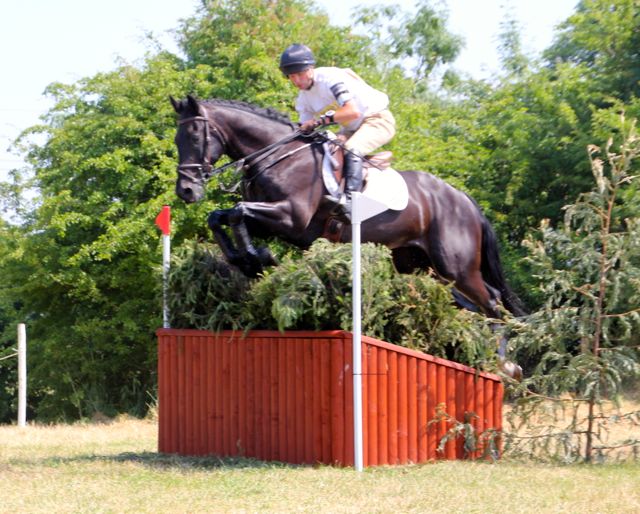 It's been a scorching couple of days at Dauntsey but huge thanks to the team there for putting on a great event as ever, and making a huge effort with the ground - the extensive watering was really effective. The course was bold and educational, and it rode very well.
Our four horses all behaved well. We were thrilled with Tall Story who tried his heart out in the very competitive Open Novice, scoring 27 in the dressage and he jumped his seventh double clear in a row to finish 3rd on his dressage score. A win would have been nice as 1st prize in that section was a holiday in Mallorca which was quite an exciting prospect!! I now know why Rosie was so keen for us to go to Dauntsey!
Away Cruising did another leading dressage test, scoring 25 in the Novice, and was unfortunate to have a pole down in the show jumping as he jumped a good round, and felt great accross country with a steady clear. Beaurepair Jasper, who only recently arrived in the yard, did a very obedient test to score 31 in the Open Novice and also jumped a lovely double clear so we were delighted with him too. Bonmahon Gemstone put in a good effort in the BE100, had one rather careless pole in the show jumping but gave me a lovely ride cross country and finished 6th.
On a separate note, we were very sad to hear that Tinkas Time, who was bought by Piggy French, sustained an injury at Barbury and has had to be withdrawn from the European championships in August. Devastating news for Piggy and very sad for Tinka too, having done so well to be selected. We wish him a speedy recovery.
Photo: Tall Story jumping the final fence en route to 3rd place.