Homme House and Aston le Walls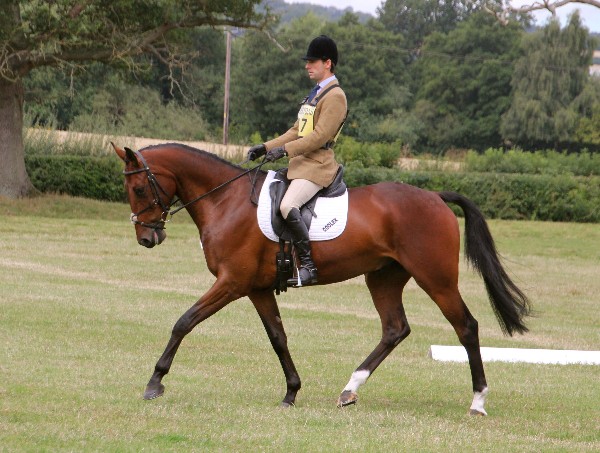 We had good trips to Homme House and Aston le Walls, with Mister Optimistic leading his dressage section once again at Homme House on a score of 21 (he even got a special mention from the judge at the prize giving for being the nicest horse she'd seen all season - quite a compliment!) and finishing in third place.
We were thrilled with 6 yr old Catherston Definitve (Fin) who did his first Intermediate at Aston following a 29 dressage and clear round show jumping at Homme House two days previously. The withdrawal of another horse due we had due to be running in the OI at Aston meant we could swap Fin into his place and as a result withdrew from Homme House. His section was full of grown up horses with a number heading to the Europeans next month but he did a solid dressage test to score 33 and apart from a little spook at the first fence show jumping which he had done, went on to jump a beautiful double clear. It was great to have Tenareze competing at Intermediate again and he jumped another good double clear.
The team at Aston put on another super event with a kind but educational course for first timers and great efforts with the ground. We were delighted with all three horses.
Photograph: Catherston Definitive at Homme House