First event back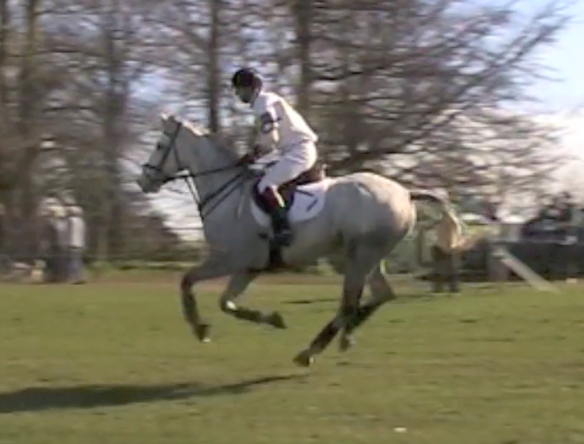 It was wonderful to be back out competing again after so long off, and we had a very pleasing weekend at Aldon with all four horses.
Shannondale Santiago put in a top performance in the dressage to score 26 and lead the IN by three marks. Being his first run since our fall in August I took him steadily across country, although he still finished 8th. Vrolijk, who joined the team last summer and had his season cut short by my fall, came out firing on all cylinders scoring 28 in the dressage and followed it up with a lovely double clear to finish 5th in the ON. Away Cruising also jumped a super double clear in the IN and felt full of class so I'm looking forward to stepping him up a level at Belton in a few weeks time. He's quite a big horse but now that he's a seven-year-old he feels like he's grown into himself and is ready to make the transition to intermediate.
We returned today (Sunday) with Wild Lone in the Advanced Intermediate. I was really pleased with his test and it was great for him to start the season with 70% as this has been his weakest phase. He jumped his socks off in the show jumping, which was quite a demanding course with some very short distances, and he felt fantastic across country. He has to be one of the most reliable cross country horses on the circuit and having ridden him since he was a four year old I know him like the back of my hand so it's always very relaxing to ride around a course on him. We have just sent his Badminton entry in so today will have set him up well. My arms are feeling fine afterwards so it's great that I can now look forwards without any worries.
Aldon is a very enjoyable event with friendly organisers and a great atmosphere. The land drains amazingly well and you'd never have known that a month ago we were still in the midst of a very wet winter. The cross country course is set in a park bowl so it provides an excellent amphitheatre for spectators to watch the action and as a result is a very popular event for owners who can see their horse around most of the course. After the disappointment for Aldon of having to cancel last year for the first time in its history, it was great to be back there in perfect conditions and glorious sunshine.
Here's a link to some of Away Cruising and Shannondale Santiago's cross country rounds:
http://www.youtube.com/edit?o=U&video_id=5e0Q0QjYEzI&feature=vm
Photograph: Away Cruising