Top 4 star placings at Millstreet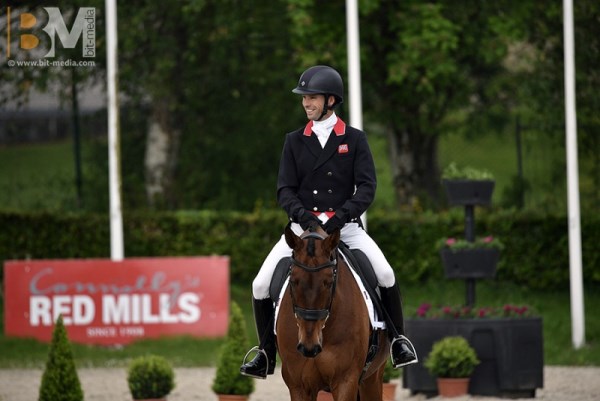 It was a fantastic week at Millstreet for Harry with three super horses, all digging deep for great results in the 4*L. Nigella Hall and David & Sophie Bernstein's Tenareze put in a class performance in all three phases to finish a very close second. He was first to go in the dressage and scored 29 with a lovely test, motored round a tough cross country in incredibly wet and testing conditions and jumped an impeccable clear round on the final day to hold his position. As the most experienced of the trio we had hoped he would finish on the podium so couldn't have been happier.
Both Charlotte Opperman's Cavalier Crystal and Alex Robinson & Nigella Hall's Red Kite were stepping up to this level for the first time. We were unsure of how they would cope with the very wet going with a long tough course, and by the time they set out there had been an endless string of problems, eliminations and retirements. Both horses felt superb, Cavalier Crystal gave Harry a cracking ride from start to finish and whilst Red Kite tired towards the end he finished with the fastest time of the three of them. Cavalier Crystal jumped superbly so was very unlucky to have a rail down but still finished in 4th place with Red Kite close behind in 7th.
All three horses have come out of it really well and we're now plotting their next big goals. It's exciting to have such a strong string of horses at this level, all of which have been prouduced by Harry from young horses.