Underway
It's always great to get off the mark at the start of season after a busy few months of preparation. We had a very satisfactory time at Aston le Walls - Mr Optimistic led his section on a dressage score of 26, with Vrolijk following suit and also going into the lead, but this time by ten marks, on a dressage score of 16. Both jumped very well, without being in a hurry as they were entered only a few days later at Tweseldown, and we all came back thoroughly bouyed by the horses' performances.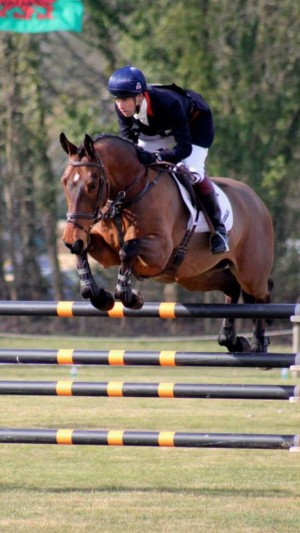 On Thursday and Friday we headed to Tweseldown where Away Cruising and Vrolijk ran in the Intermediate and OI and Tenareze had a run in the novice. Vrolijk was in a section full of Badminton bound big guns (Wesko, Easy Target, De Novo News, Fernhill Pimms, Freddie Mac, Persimmon, Ceylor Lan, The Deputy to name but a few) so we were pleased that he did a super test scoring 28 to lie 3rd and jumped a lovely double clear. Away Cruising felt great too and scored 30 in the dressage, annoyingly having two parts of the treble down, and he felt very confident across country. The following day was a good opportunity to get to know Tenareze, who produced a dressage of 30 and a nice double clear. He is still relatively inexperienced, having only had three starts out of novice in France, and I'm sure it will take time to gel together. The outing was good experience and was an opportunity to get to know a little more about each other.
The teams at both Aston and Tweseldown did a great job - the going was fantastic and the courses were well designed. 
Next stop is Rectory Farm on Wednesday for some more combined training before heading to Aldon at the weekend.
Photographs:
Top Away Cruising & left Vrolijk.
Below - a promising first dressage sheet of the season!