Barbury Castle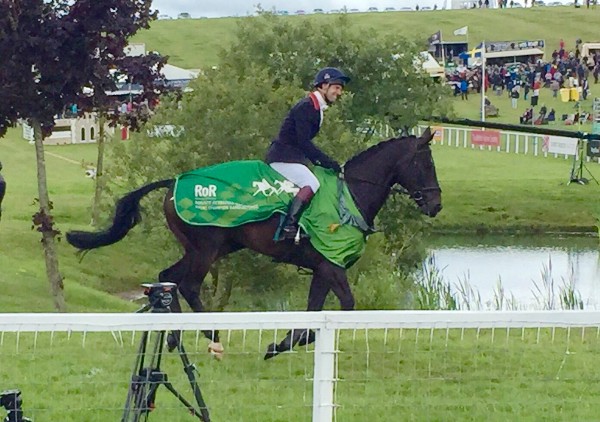 We had an excellent few days at Barbury. It's a wonderful event with plenty going on, brilliant spectating for owners and supporters and a great festival feel.
I had five horses entered, including a couple of new rides. Sparkys Reflection was competing in the Retraining of Raceshorses championship, while Orlando was entered in the CIC**, both were having their first run with me. Vrolijk was also entered in the CIC**, whilst Cavalier Crystal and Monbeg Medlar were in the Novice.
Barbury is a notoriously tough novice Novice course and it is closer to Intermediate level than pre-Novice, so I was a little hesitant about running Monbeg Medlar as Farley's cancellation meant Barbury would be his first novice run. He did a lovely dressage test to score 27 and after a super clear round in the show jumping was in the lead. He felt like an old pro accross country and made nothing of the tough course, just adding a few time faults to his dressage score to finish in 10th place.
Cavalier Crystal also did a good test to score 28, in the show jumping she had an uncharacteristic couple of poles and felt a little ring rusty, but she had just returned from 7 weeks out to perform an embryo transfer. She felt great across country and is softening in her rhythm with every run, enabling her to travel in a more economical and less frenetic way.
Sparkys Reflection was in the ROR class. Amy kept Sparky with me when she was at Bath University and I'm very touched to have been asked to take him on. She has produced him off the track and done a brilliant job with him and I'm delighted to be riding him for her and James and Carol Stanford. He did a good test to score 30 and jumped a super double clear to finish in 2nd place. This qualified him to return on the Sunday to jump a second round of bigger show jumps to determine the ROR champion.
We did dressage with Vrolijk and Orlando on Friday afternoon in the 2*. Both sections were enormous with over 90 horses in each so I was happy to be lying 3rd on Vrolijk on 41 and 9th on Orlando on 47 after the dressage. Vrolijk put in a super performance, he was very focused and made no mistakes. Orlando, on the other hand, was fit to bursting. It was his first outing since March and he was in the rather buzzy Subaru arena at the top of the hill with a very gusty wind blowing. He made an excellent start scoring a 10 for his entry but was fairly distracted in the middle of the test.
Both horses went on to jump well on Saturday; Orlando jumped a double clear to finish in 5th place and Vrolijk, had one unlucky pole in the show jumping before giving me the best ride I've had on him across country, he jumped his heart out and finished inside the optimum time in 6th place. It was great to finish 5th and 6th in such a big competitive field, but also frustrating that Vrolijk's rather out-of-character pole down cost him the win.
Sparky jumped in the ROR final on the last day where the top ten from Friday had to show jump in reverse order in the main arena. He jumped beautifully to move up to 1st place making him the 2016 ROR champion! We were thrilled for his owners and are looking forward to lots more fun with him.
We were hugely grateful to Monika Hunt who produced the most amazing picnic for all our owners on Saturday and it was wonderful to have a big team of owners and supporters with us. Orlando has six owners so brought a jolly new contingent to the crew and it was lovely to have time to stop for lunch for once!
Snip, my lurcher, spent all of Friday asleep in the judges' box by the show jumping, having wondered in there when they were having their lunch, something they enjoyed announcing every time I went in the ring to jump!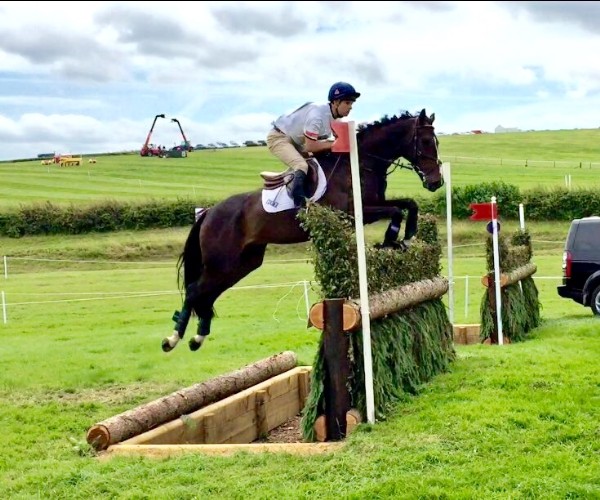 Above: Monbeg Medlar gave me goosebumps around his first novice.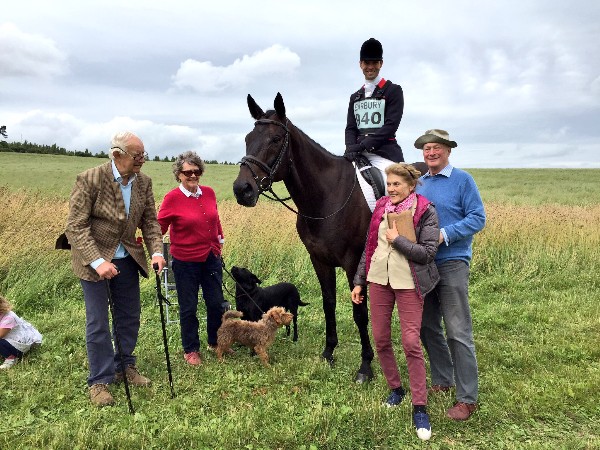 Above: Sparkys Reflection with James and Carol Stanford (left) and Sally and Kit Martin (right).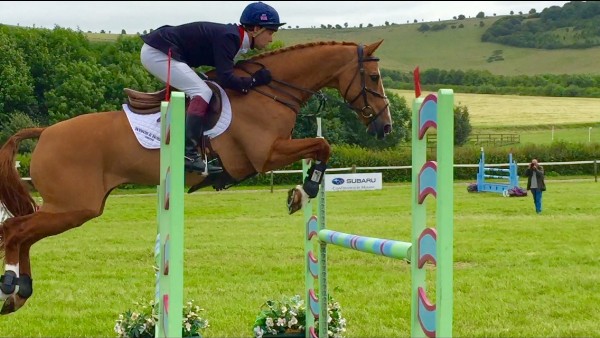 Above: Orlando shows off his great jumping technique en route to 5th in the CIC**.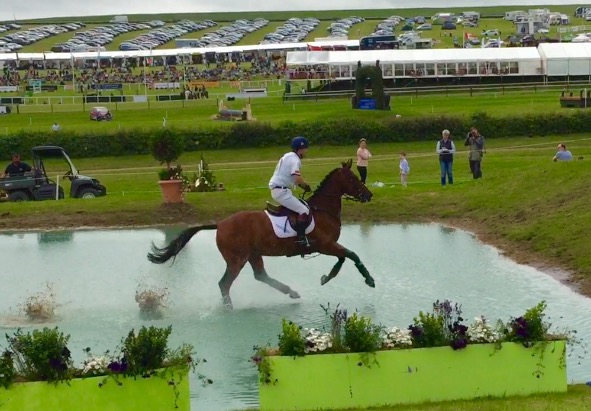 Above: Vrolijk eyes up the arrowhead out of the water, he gave me the best ride I've had on him.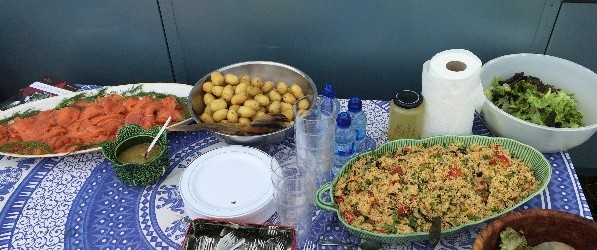 Above and below: We were all spoilt rotten by Monika Hunt who produced a first class picnic.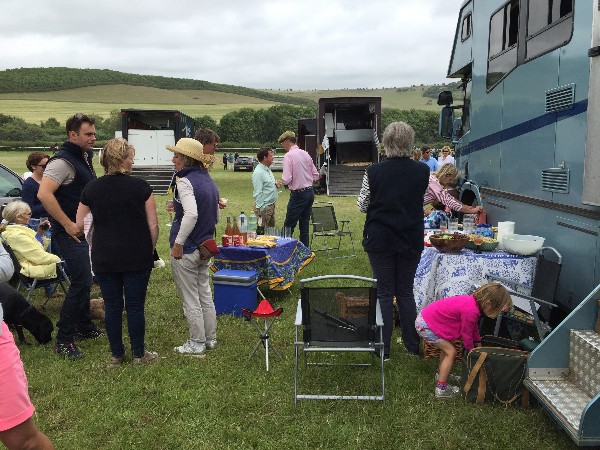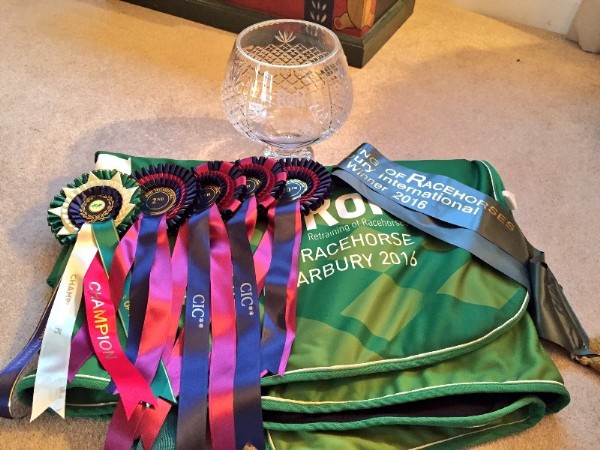 Above: A good haul between the 5 horses...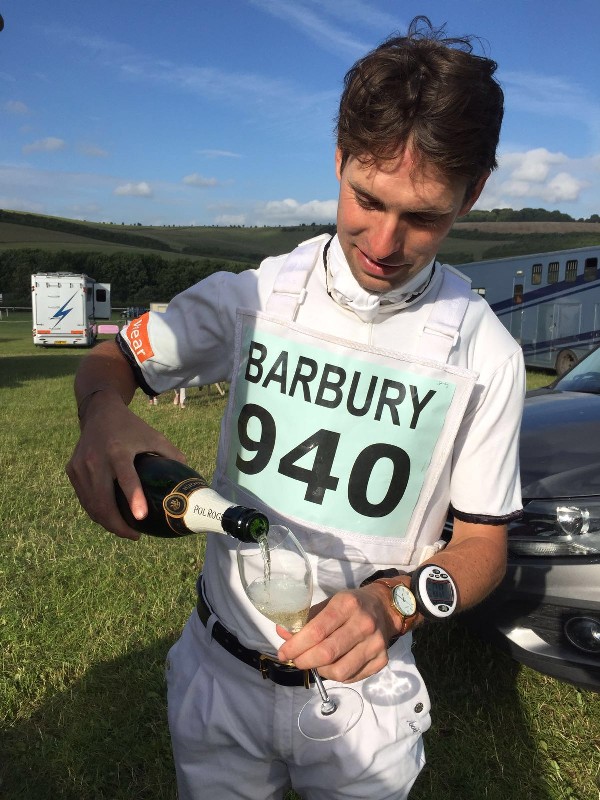 Above: ...celebrated with our owners in style!