Barbury Castle
It was an excellent few days at Barbury with a wide range of horses - we had two 4 year olds on their first outing to as well as horses in the international classes.
We kicked off with the two babies, Monbeg Icon and Castle Howard Octavian, both in the Burghley Young Event Horse class. They were both green but charming in their nature and as good as gold. In a huge class they scored the joint highest mark for Quality (7 out of 8) ahead of the rest of the field and also the joint highest mark for Conformation (10 out of 12)! They did lovely dressage tests for the stage they are at and were extremely willing. Both jumped very athletically, just losing a few marks where they were green resulting in a couple of poles being rolled for each, but they jumped well and I couldn't have been happier with their first outing. I'm very excited by both and we're all looking forward to their next outing.
Mandy Gray's Monbeg Medlar ran in his first Intermediate Novice and I was delighted with his progress - he did a super test and is feeling like he's matured a lot over the past few months. He's a sensitive horse to train and ride but I really like him and am looking forward to his first Intermediate next time out. He has an outstanding show jumping record and has only had one fence down in his last fifteen events and he kept his super record up with another lovely double clear.
Red Kite is feeling really established in the dressage now and also put in a great performance in the IN. It was disappointing to have two fences down in the show jumping as he's a great jumper, but being only six he still has lots of maturing in him. He gave me a great ride cross country, although I had to sit tight as he stumbled on landing in the water!
Tim did a super test in the Novice on Gideon to score a personal best for the horse of 23 and jumped a great clear round in the show jumping. Sadly they came to greif at the quarry, the first part of which was like an old fashioned ski jump with a fence on top of a steep mound. Tim rode it like he was skiing and a rather too speedy approach sent them up in the air over the fence and they flew Eddie the Eagle style to the bottom of the hill on the landing side, both landing perfectly on their feet, several meters apart. Both were fine, Tim remounted and they successfully completed the course; Tim knows now to look out for 30mph speed limit zones.
I had Sparkys Reflection and Cavalier Crystal running in the CIC**, both at very different stages in their careers. Sparky is an older horse who I started riding last summer. He's planning to do the Advanced at Gatcombe and is aiming for Blenheim CCI***. He did a personal best dressage with a score of 44 which I was deighted with as he's a full thoroughbred and not a big mover. He jumped a super double clear and I was relieved to get the owl hole successfully in the rear view mirror as he's not a great fan of them, he finished 8th out of 82.
Cavalier Crystal was there for the qualification as we hope she might be selected for the 7 year old World Championships at Le Lion d'Angers in the Autumn. She tried really hard in the dressage with the exception of an unscheduled halt in the second walk pirouette which lost quite a few marks. She has only had one pole down this season and she kept up her good form by jumping a lovely double clear. She felt super across country and was totally unphased by anything on the course despite it being her first 2*.
We had a great team of Owners, Sponsors and extended family there supporting the team, a big thank you to you all!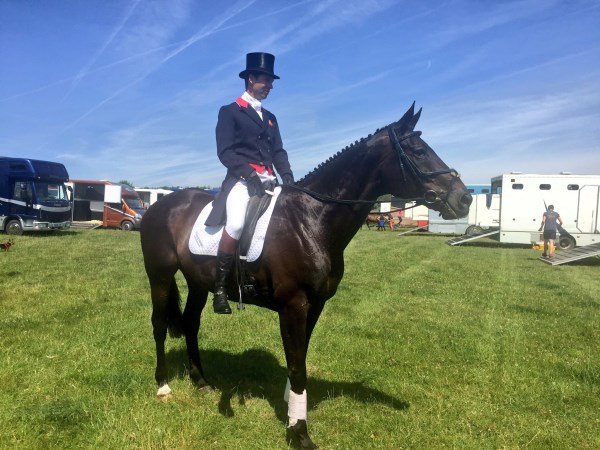 Above: Sparkys Reflection soaking up the sun after his test!
Above: Gideon's owner, James Golob, congratulating horse and rider after scoring 23.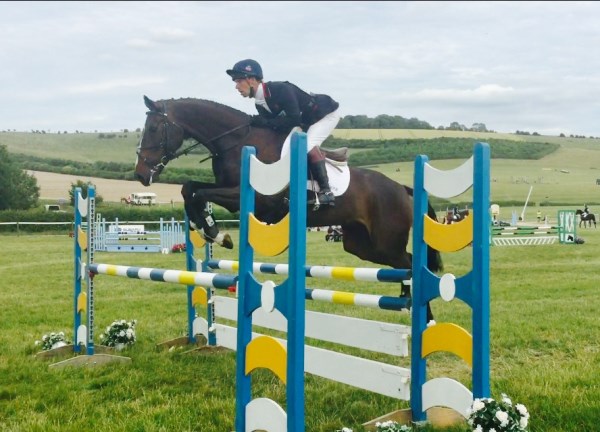 Above: Monbeg Medlar keeps up his impeccable record with a clear round in his first IN.
Above: Red Kite jumping boldly into the water...
...a nervous moment...
...but safely up and away!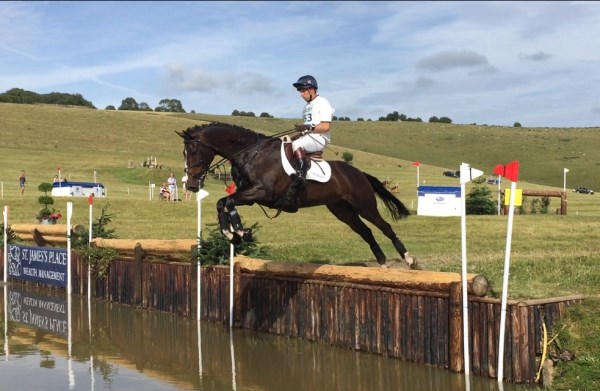 Above: Monbeg Medlar jumping exuberantly into the water.
Above: Cavalier Crystal was super round her first 2* (thanks to Chantal Crosby for the lovely photograph)
Above: Cavalier Crystal had no trouble with the Barbury owl hole
Above: Straight as a die out of the water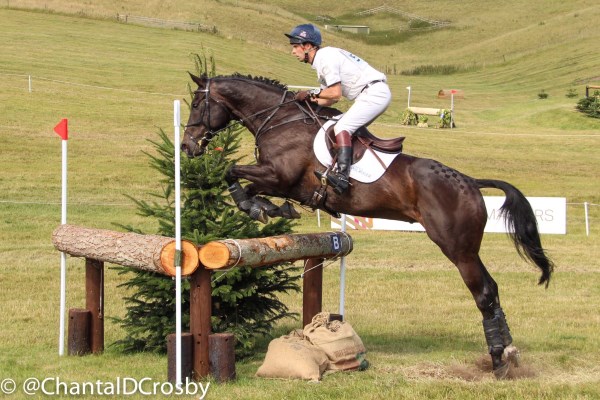 Above: Sparkys Reflection has improved his corner jumping over the course of the season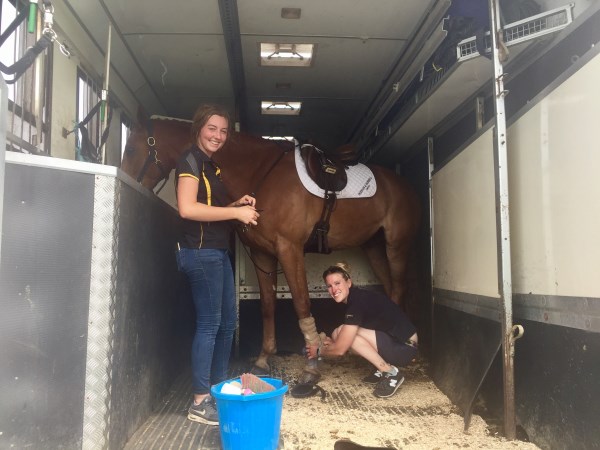 Above: All smiles from Jess and Jaime... a top team!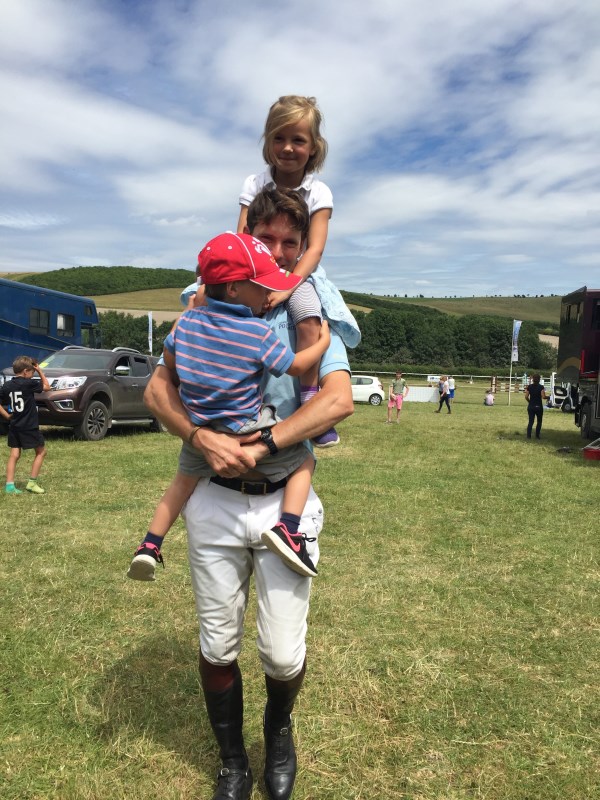 Above: Ferrying the support team