Team Christmas Party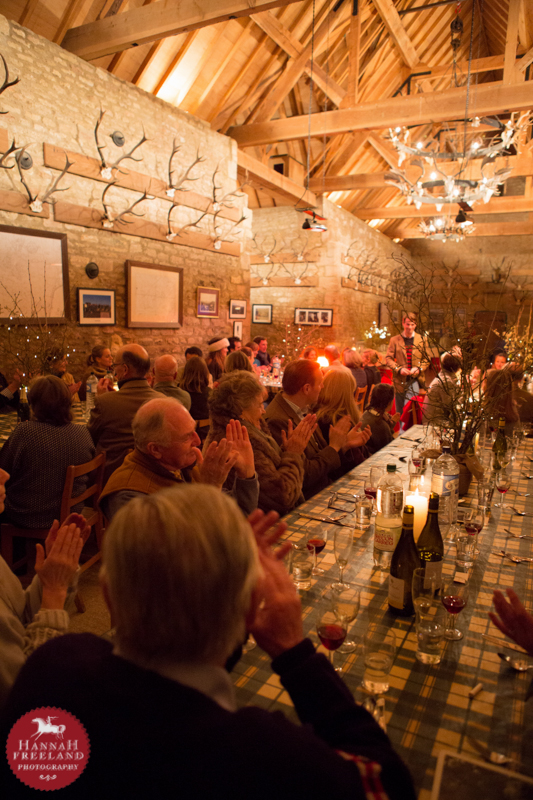 It was wonderful to have the opportunity, once again, to have our team Christmas party in the beautiful barn at Stowell Park. This year has been full of amazing experiences, with highs that we could only have dreamt of, and it was wonderful to be surrounded by a group of poeple who have ridden the wave and shared in the joy and sorrow with us.
The party is a great opportunity to thank the owners who play such an important part in our team. We will always be indebted to them and are lucky to have made so many long term friends through riding for them. It is also our chance to thank the large number of people that put in so much help - going above and beyond what is expected and asking for so little in return. This collective effort is a key ingredient to our success, and Rosie and I are touched by the support of those around us.
It was great that the majority of our sponsors were also able to be there, some travelling a long way to come. Without owners and sponsors we would not be eventing so a huge thank you to you all.
Rosie and her mother worked tirelessly for several days to prepare and cook dinner for sixty people, and decorated the barn beautifully. In her usual style Rosie managed to produce a wonderful evening with so many personal touches. There was a great atmosphere and it was lovely to see so many friends.
Thank you to Pol Roger for the champagne and wine, and to Hannah Freeland for all the wonderful photographs - below and throughout the year!