What a result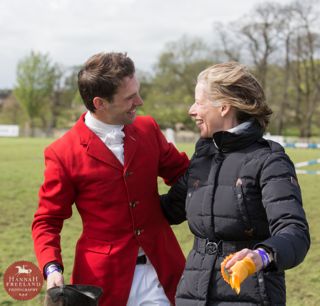 We are absolutely over the moon for Wild Lone and his long term owner, Charlotte Opperman, finishing 3rd at Badminton - what a result!! Badminton this year was my big target after coming back from my injuries but it has exceeded all possible expectations! Wild Lone came out on Sunday morning fresh as a daisy after Saturday's gruelling cross country test and jumped probably the best show jumping round of his career. It has been a huge team effort to get here and I am extremely grateful to everyone who has been a part of it. We are all delighted!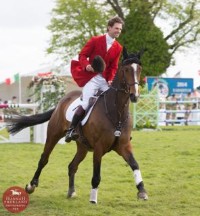 I'd like to pay special thanks to World Class for supporting me through my rehab programme, my owners who stood by me through months of uncertainty, my groom Jess for all her hard work in the build up to and during Badminton, and my sponsors who have supported us all throughout. I'm looking forward to the rest of this season, and to next year where we hope to go two places better!
Main photograph: Harry and Charlotte on finishing 3rd!