Four wins in a week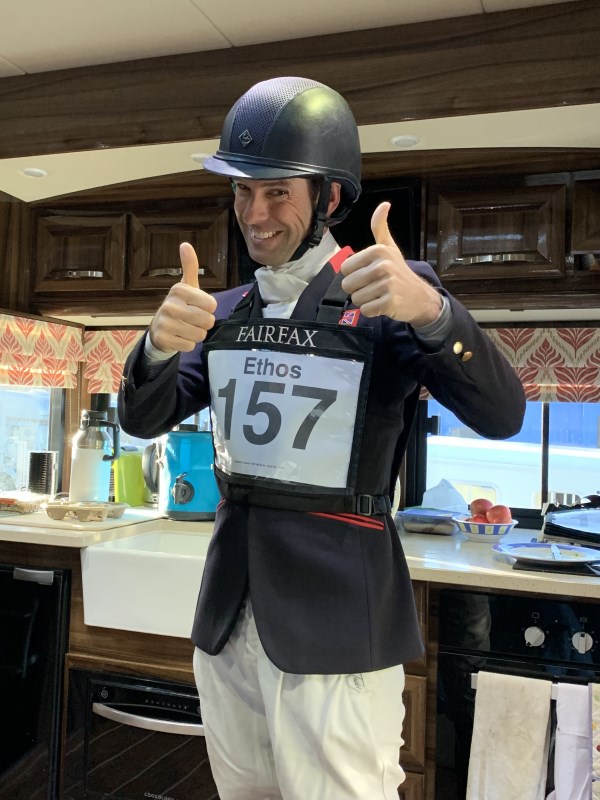 We are in the thick of the busiest time of the season. In the past ten days we have competed on seven of them, driven 1000 miles, had 21 clear rounds cross country from as many starts and four wins.
The inaugural four star at Thoresby Park was a welcome addition to the calendar as a replacement for the long-standing event at Belton, which for 40 years had served as a key Badminton warm up run. We had Away Cruising, Cavalier Crystal and Red Kite in the feature class, as well as the last-minute addition of William Fox-Pitt's Badminton bound duo of Little Fire and Oratorio, after a fall at Cirencester Park side-lined William from competition in the short term.
Having five in the four-star kept us on our toes, and all the more so as I'd only sat on William's horses once before, at Cirencester the previous week, so it was a crash course to assess them during the warm-ups and try to adapt my riding to best suit each of them.
All the horses put in competitive dressage performances in a large high-calibre field of 108 starters. Away Cruising and Red Kite scored 28 apiece and Cavalier Crystal was not far behind on 31. Little Fire did some really good work to score 25.4, putting him in 3rd place after the dressage.
The show jumping was big and the first really atmospheric arena the horses have seen this season, and probably since before Covid. They all jumped brilliantly with clear rounds from Away Cruising, Cavalier Crystal and Oratorio, and one pole for Red Kite and Little Fire. Historically, Away Cruising and Red Kite haven't been the easiest in the show jumping but both have made huge progress over the winter and I was delighted with the way they performed.
In order to go to Badminton, Away Cruising needed the run as a new rule requires horses who have had time off to gain a qualifying result in a short format event prior to running in another five star. Of my quintet Oratorio was drawn first to go, but he didn't need the run as much a Little Fire, and William and Alice were conscious that running him first came with risks that could jeopardise qualifying Away Cruising, so against my will they very sweetly insisted that Oratorio wouldn't run across country. The other four ran superbly, with just time penalties as planned.
The going was very good and the course, whilst not huge, had a few clever technical questions with turning lines and acute angles, so it was a perfect prep run for the Badminton bound horses. Away Cruising ticked the box he needed to tick, and hopefully Oratorio and Little Fire are on track for Badminton and unaffected by William's enforced absence.
After a quick turn around, the younger team were out at Portman, requiring two 4am departures, with five running on Tuesday and three more on Wednesday. Six-year-old Amiro Island finished on his dressage score of 20 to win the Novice. He has been unbelieveably consistent, having won 5 of our 8 starts.
Not to be out-done, MBF Outlier followed up his 3rd place at Tweseldown by winning his section on his dressage score of 25. Et Hop Du Matz, Jet Fighter and High Hopes Viking put in super performances with good tests and all three jumping double clear, but steady runs cross country keeping them out of the placings.
We returned to the Portman on Wednesday for three maiden voyages, with Barrington Bear, Gamine de Riverland and Galakis de L'Ocean all kicking off their eventing careers. Galakis de L'Ocean collected a win, with Gamine de Riverland finishing in 3rd place, while a pole down kept Barrington Bear out of the prizes. I couldn't have been happier with the first timers. It was lovely to have such a fun team of owners there to witness their debuts.
It was another sparrow start for Weston Park on Saturday, with Away Cruising, Tenareze, Annaghmore Valoner and Russeljacket all in the Open Intermediate. All four did solid tests despite very tight times resulting in short warm-ups, and all four jumped faultless clears in the show jumping. We withdrew Tenareze (who was leading his section) before cross country as planned. The intermediate course at Weston Park is always a decent test with multiple difficult waters, a decent coffin and other interesting questions that require good attacking riding, and as always it caused plenty of problems. It was a good last run for Away Cruising before Badminton, and very educational for Annaghmore Valoner who hadn't been there before and was the greenest of the three, but she definitely came on for the run.
Like clockwork, the lorry drove out at 4am once more for Larkhill on Sunday morning. Barrington Bear, Gamine de Riverland and Galakis de L'Ocean were back out to cement the good experiences they'd had earlier in the week at Portman, along with Watervalley Royal Guy for his debut run. Gamine de Riverland followed up her 3rd at Portman with a win after a lovely test for 25 and double clear. Barrington Bear performed well but again rolled a pole and Watervalley Royal Guy was rather excited to be out but felt classy in all three phases. After winning at Portman, Galakis De L'Ocean put in a solid performance with a steady double clear. The sloping show jumping arena at Larkhill is always difficult, particularly for the big rangy young horses, and the team at Larkhill had worked wonders on the cross-country by building completely new and significantly more challenging courses at each level. There were plenty of very educational questions so I was delighted with them all jumping confident clear rounds.
It has been a gruelling couple of weeks so I want to say a huge thank you to the team at Church Farm for the immense effort to get all the horses in the right places, well prepared and looking, feeling and importantly going so well. It's a monumental team effort and at times like this the teamwork really shines through.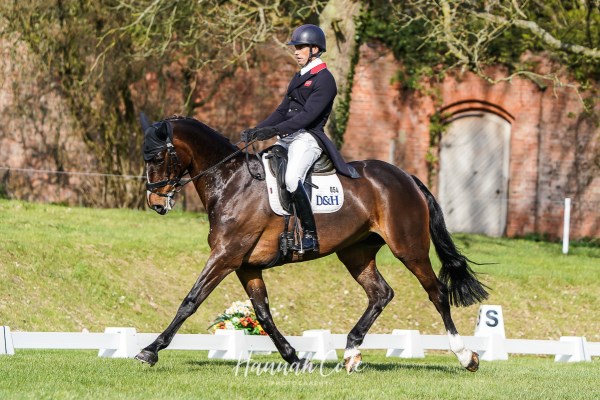 Cavalier Crystal looking a picture in the dressage at Thorseby. Photograph thanks to Hannah Cole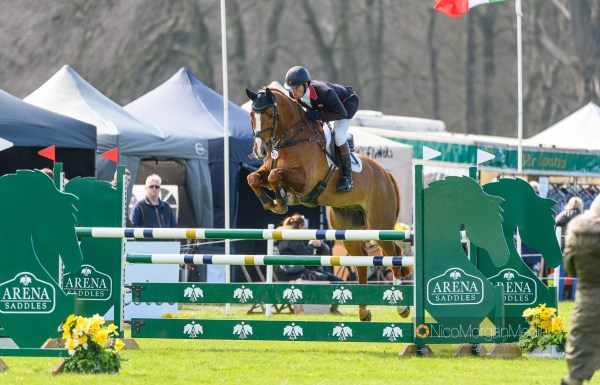 Red Kite jumping a lovely round at Thoresby. Photograph thanks to Nico Morgan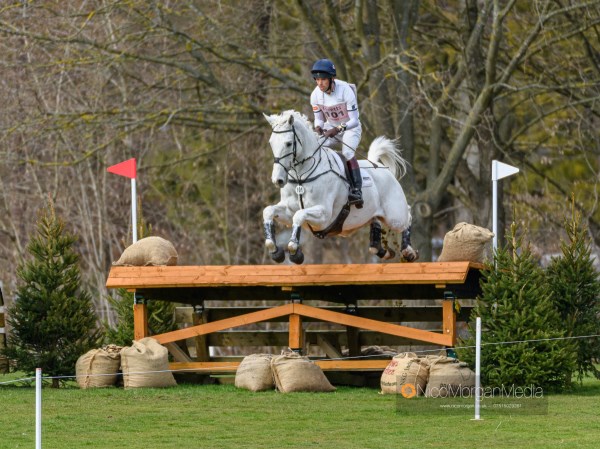 Away Cruising securing his qualifations for Badminton at Thoresby. Photograph thanks to Nico Morgan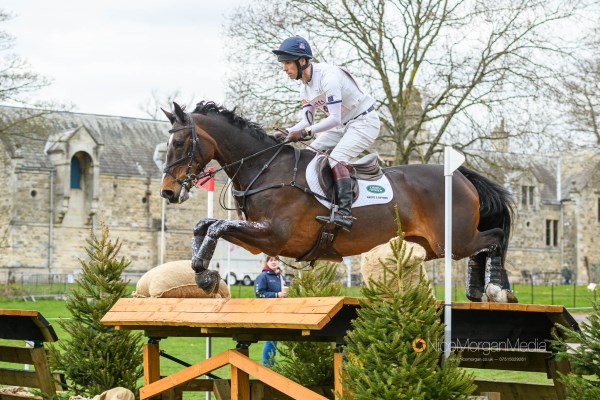 Cavalier Crystal flying at Thoresby. Photograph thanks to Nico Morgan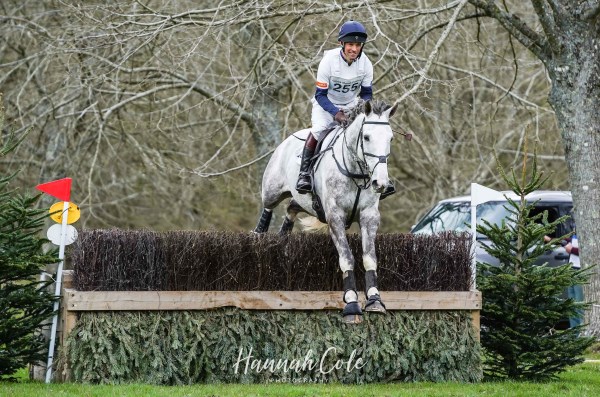 High Hopes Viking enjoying himself at Portman. Photograph thanks to Hannah Cole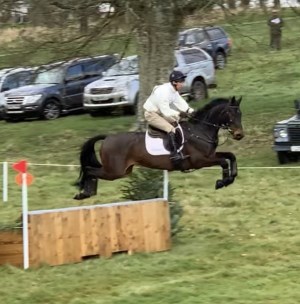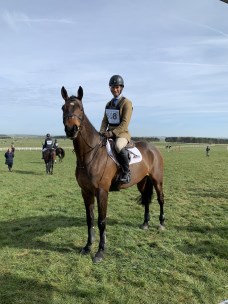 First timers Barrrington Bear (left) and Watervalley Royal Guy (right) at Portman and Larkhill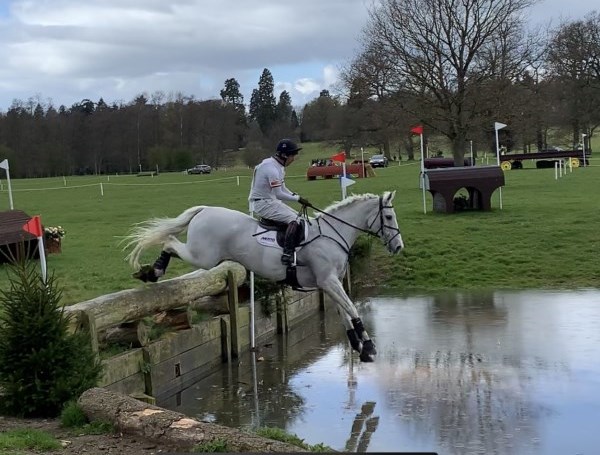 Away Cruising's final prep run before Badminton at Weston Park.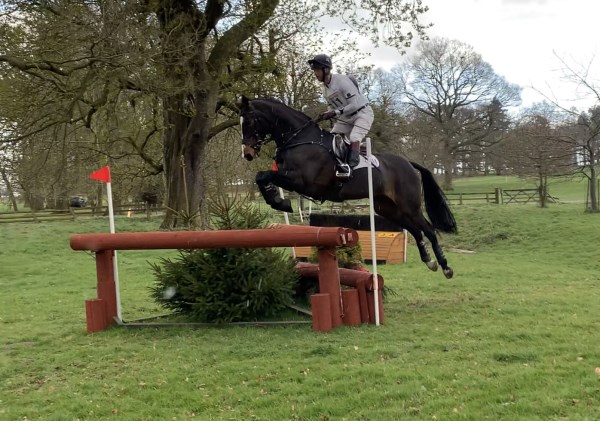 Annaghmore Valoner having an educational round at Weston Park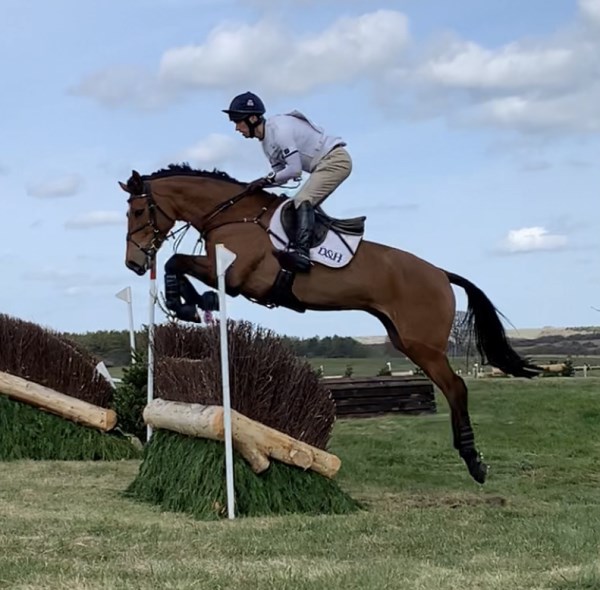 Gamine de Riverland winning at Larkhill in only her second event