Olympic Test Event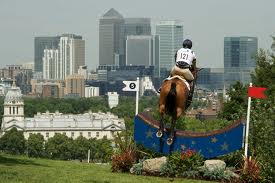 We had a great day at Greenwich last week for the Olympic Test Event. The park looked fantastic and the enormous main arena in front of the Queens House is far more atmospheric than any other arena we're used to in equestrian sport, particularly eventing.

The course probably won't bear much resemblance to next year's, but it gave riders a chance to familiarise ourselves with the characteristics of the park. It is very hilly and the terrain is as likely to be as influential as any fences that are built. It's likely to benefit horses that don't pull.

The views from the cross country course over Canary Wharf, St. Paul's and the Olympic Village are magnificent and you get a real feel of being at the centre of the city and the Games.