Busy days at Badminton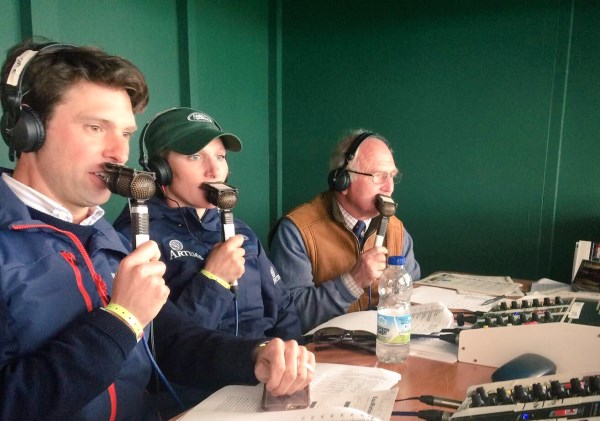 Despite not having a horse running at Badminton this year it certainly wasn't a quiet week for Harry. Whilst keeping the horses going at home he managed to fit in multiple course walks for Owners, Sponsor, Students etc including one for the grass routes competitors, as well as a Cross Country Preview evening for the Horse Trials Support Group, most of Saturday on the BBC commentary and all of Sunday commentating on the Badminton radio. It was very sad to hear Mike Tucker on the BBC for the last time - it simply won't be the same without that voice.
What a fantastic competiton Badminton turned out to be with the cream rising to the top after the cross country and a very deserving winner! We were delighted to see our long standing owner, Nigella Hall, enjoying a share in Xavier Faer, owned by her great friend Trisha Rickards and ridden by Tim Price into 3rd place.
Our thoughts are with Emily Gilruth and her family after her fall, we wish her a speedy and full recovery and are thrilled to hear positive news coming through. We were desperately sad for Shane Rose who lost his beautiful homebred Shanghai Joe.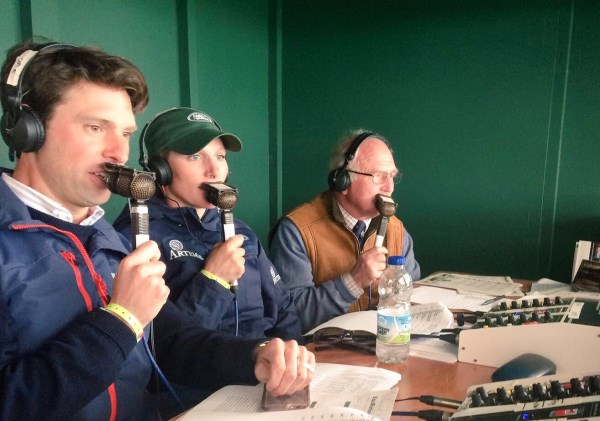 Last day on the BBC with Mike Tucker

Course walking with a great team of Owners and Sponsors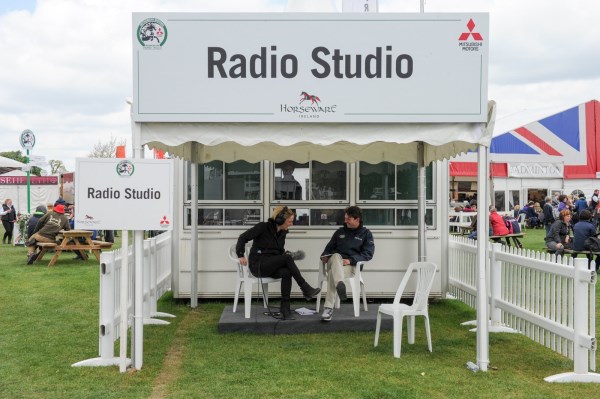 Chatting on the radio!