A tribute to Wild Lone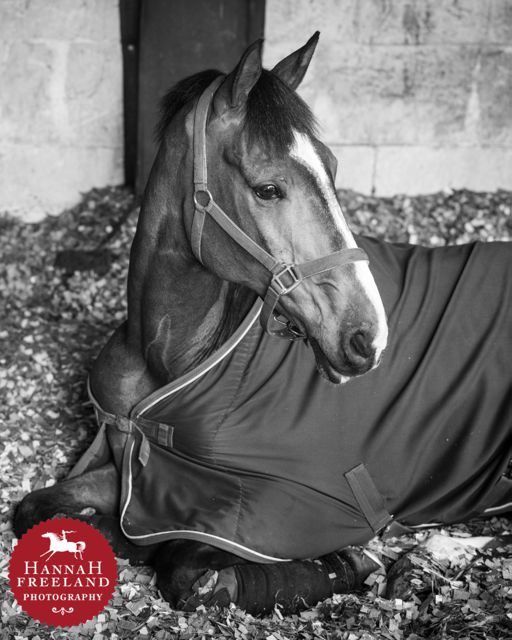 We were all devastated by the death of Wild Lone. There has been an overwhelming feeling of sadness since we travelled back from Normandy in an empty lorry and arrived at Church Farm to an empty stable. There is silence at feed time when the loudest banger on the yard is no longer with us. Wonderful horses leave huge holes behind them, and there is a conspicuous void at Church Farm as life carries on without him.
Alf, (Alfonso or "The Fonse") has not only been my top horse for the past few seasons, but he's also been a permanent fixture in our yard since he arrived as a gangly four year old more than nine years ago. His long-term owner, Charlotte Opperman,  has been a wonderful supporter throughout, and we've had so much fun together. Thanks to Alf, we have enjoyed some unforgettable eventing highs and this year he really came into his own. He came so close to winning Badminton but for the lightest of touches on the penultimate show jump, finishing an amazing third – a wonderful high after the dramas of the previous year when injury threatened to end my eventing career.
Following his epic performance at Badminton Alf took us to Aachen for the Nations Cup, where we experienced the greatest show in equestrian sport; he was one of very few to jump a clear round in the vast main show jumping stadium, a moment that will stay with me forever. To top it all off he was called up to represent Great Britain at the World Championships in Normandy. He gave me the best ride of my life and this should have been the happy ending to a turbulent year, but the rollercoaster had no intention of stopping and tragedy followed. I can't think of a more fitting tribute to brilliant horse than to leave us with a world championship silver medal to his name.
Alf was, in my biased opinion, one of the world's best horses across country, but unlike most cross-country stars he was not a red blooded, devastatingly brave Alfa male. Such horses have a hunger for big fences; they run on adrenaline and can take a knock, oblivious to pain or confidence glitches. Instead Alf was a complex, introverted, extremely polite, wonderfully trusting and honest horse. It was a responsibility riding him as his unquestioning nature meant he put his trust in his rider and he minded anything but the smoothest of rides.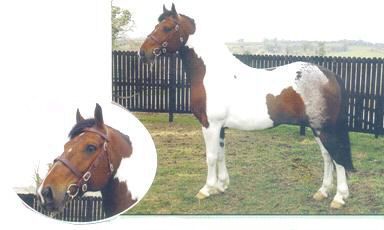 By a coloured, almost heavyweight sire, Doranstown Hallo (see photo), he was not from the smart thoroughbred lines that people assumed, and his dam line also had a strong draught presence. However, Wild Lone travelled with an unusual ease and efficiency across country – his economical jumping technique and manoeuvrability made up for any short-comings in straight line speed.
Like many other good horses he was a bit of a prima donna, he was badly head-shy, extremely suspicious and regarded adulation and privileged treatment as a right. Jess, my head groom had a wonderful way with his complex nature and idiosyncrasies, and she played a big part in gaining his trust.
On a professional level it is hard to lose your best campaigner. The work it takes to produce a horse from scratch to top level is immense. It's even harder on a personal level when your partner, with whom you have passed thousands of hours, and you consider to be a true friend, is no longer around. Like so many, I do this sport for the opportunity to compete at the top level, but also because I love the horses. Alf was produced for the long term, we all expected him to remain at the top for many more years, so it is heart-breaking to have lost him in his prime, wondering what might have been.
Charlotte, Jess, Rosie and I have been overwhelmed by the support given by so many and it's been wonderful to read all the letters, texts and emails and particularly others' memories of him. I'm sorry we haven't yet been able to answer them all individually, but it's been a huge boost.
My own memories are of a horse that was honest to the core, genuine, trusting and gentle. Most of all I will remember the surreal feeling of the ease with which he operated cross-country. He was a truly special horse and I was very fortunate to ride him.
Things must now move on and we set about the task of searching for others to fill his very big shoes, to channel our energies into, and with whom to start a new chapter.
Goodbye my friend, I'll never forget you.
Some tribute videos made by some of Wild Lone's supporters:
https://www.youtube.com/watch?v=NZRAAYEzc0c
https://www.youtube.com/watch?v=N0ErK-2ultc
https://www.youtube.com/watch?v=FDwtKfw-btM
Horse & Country's post Badminton tribute:
http://www.horseandcountry.tv/episode/harry-meade-remarkable-recovery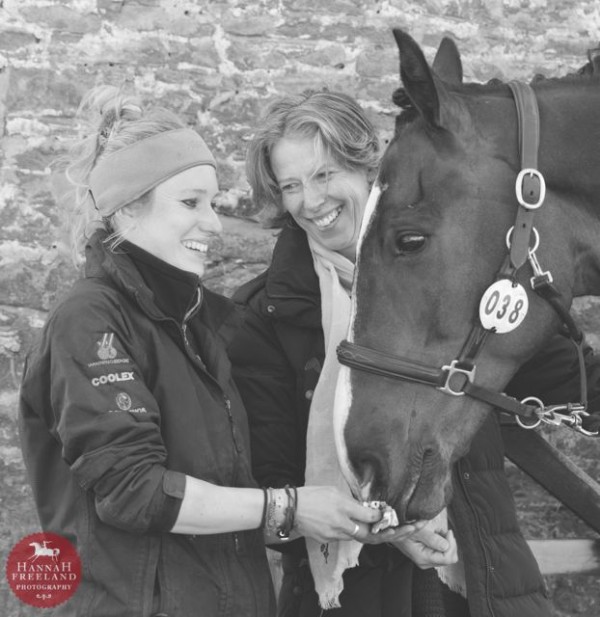 Alf with Charlotte & Jess after Badminton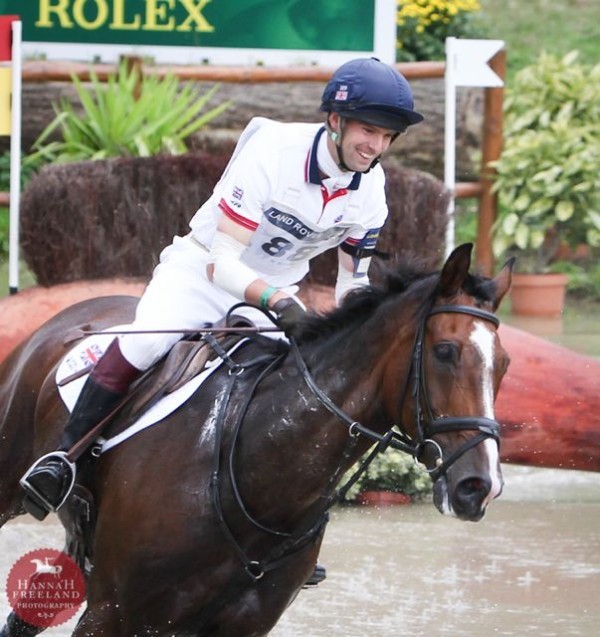 On the way home after jumping effortlessly through the final water at WEG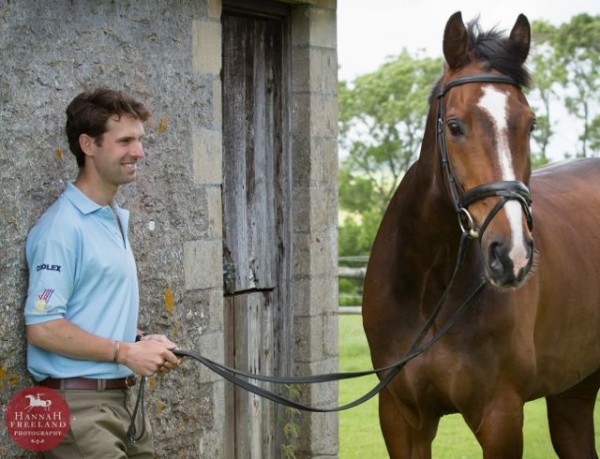 In his element after finishing third at Badminton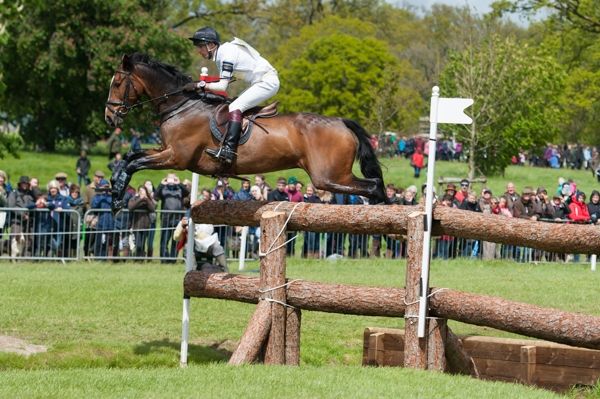 Alf taking the Vicarage Vee in his stride.

"Alf had the most wonderful and glorious of lives. He went out at the top of his game he will be remembered in eventing history as a great star. He will never know old age, cold winters, or the boredom of retirement - Those whom the gods love die young."