Cross country schooling again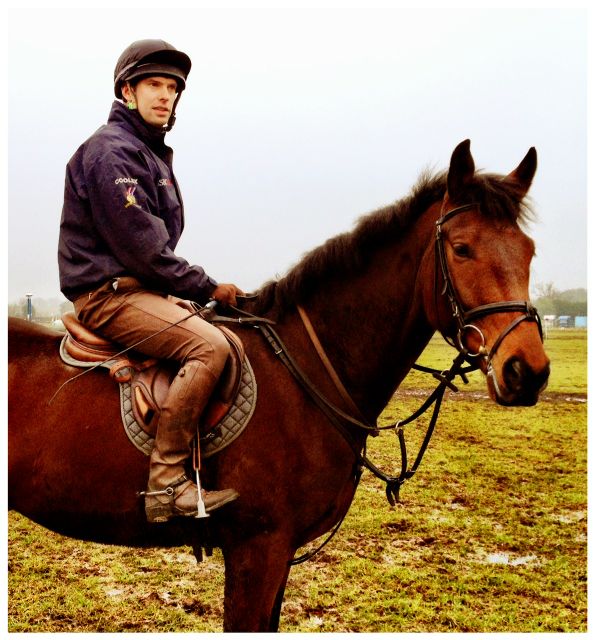 Despite the plentiful mud, we had a great day cross country schooling at Boomerang. Our young horse, Catherston Definitive, grew up visibly from the experience and settled well, jumping ditches, banks and popping in and out of water with no problems. Harry also had a great first cross country session on Mandy Gray's new arrival, Shannondale Santiago.
In between his horses he gave plenty of lessons and we saw great progress in all!
Photograph: Harry teaching off a relaxed Catherston Definitive