International win at Millstreet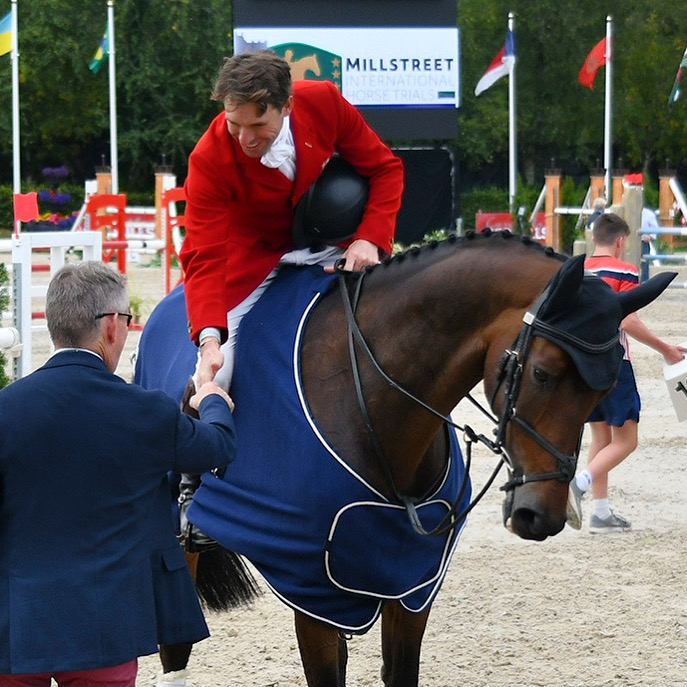 We always love a trip to Millstreet in Ireland and this one didn't disappoint. It was 8 year old Et Hop du Matz's first 3*L and first three day event, and he put in a stering performance to take the WIN. We found him in France at the end of last year and whilst he's definitely still work in progress, he has all the raw ingredients including a super brain so let's hope this is just the beginning.
Tenareze, who finished 2nd in the 4*L on his last visit to Millstreet and previously 3rd in the 3*S, had a super run in the 4*S as part of his preparation for the 5* at Pau in October. He did a lovely obedient test to lie 3rd after dressage and jumped an immaculate double clear with just a few time faults to finish in 7th place. Mike ES had designed a flowing track with a decent range of 4* questions which will have benefitted the horses.
Superstition also ran well in the 4*S as his final run ahead of the Maryland 5* in mid October. We were delighted with his dressage where he slotted 0.1 behind Tenareze in 4th place. I gave him a steady run cross country but he felt totally on song and we're looking forward to the next big adventure with him.
Thank you to all the team at Millstreet - it is a truly stunning event and well worth the trip.