Barbury Castle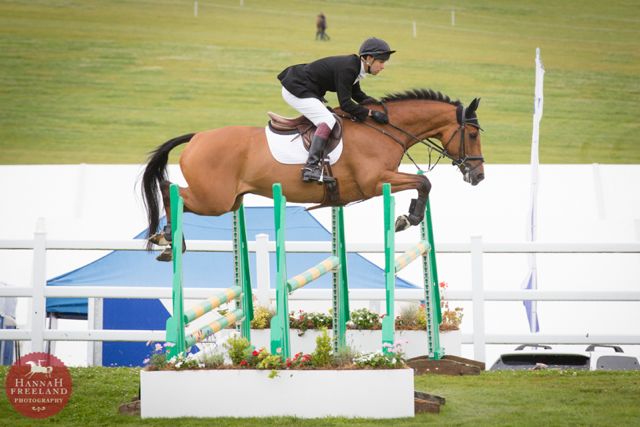 We had a bumper weekend at Barbury, with really pleasing results for all five horses, and I was able to enjoy my birthday there as usual!
Wild Lone had his first run back after Badminton by dropping down in level for the CIC**. He did a fairly good test to score 49, there is definitely more to come but it was quite pleasing considering his last public appearance involved galloping around the lap of honour to the cheers of the Badminton crowd, which was a bit to exciting to forget in a hurry - hopefully he's begining to think that life in an arena is pretty normal again! He followed his dressage up with a very solid double clear. He felt briliant accross country and I was able to just let him coast round the course on a loose rein. He now heads to Aachen for the CICO*** Nations Cup next week, which we're all really looking forward to.
Shannondale Santiago (Stan) put in a great performance in his 2* test to score a very competitive 42 leaving him in 6th place out of a field of more than 100 horses. This was probably his best test to date, and there is still more to come. The CIC** show jumping track caused a lot of problems, but Stan has an excellent jumping technique and like Wild Lone, he jumped a superb round. It was his first run since Tattersalls so I didn't rush him accorss country and he felt as good as ever; all being well we will aim to do his first CIC*** at Hartpury in month's time.
Vrolijk was in the ON, and did his usual smart test to score 30.5. I was pleased with his test and although it was our first score out of the teens or 20s, it was a high scoring section so he was still well placed. He followed it up with another lovely double clear to finish 4th. He has felt more and more confident each time out so I'm delighted with how he has progressed, he will step up to Intermediate level from now on. Vrolijk's owner, Anne, said she was worried that the carved bears either side of fence 7 might frighten him and asked what I thought. I said that hopefully he'd see the honey pot between the bears and realise that the were only honey bears and nothing to worry about (see photo below) - I'm not sure if I should have taken this ernest enquiry a bit more seriously!
We also had Catherston Definitive (Fin) and Mister Optimistic (Mo) in the 5 year olds section of the Burghley Young Event Horse class. It was a huge field of 60 horses. Mo lead the dressage with 29/30 for the second week running and Fin scored very highly for his super jumping. Both qualified for the top ten but we otped to withdraw them both this time, as Fin had his first BE event a couple of days later and didn't need the excitement of galloping round the arena and Mo had already qualifed for Burghley so it seemed right to allow someone else the chance to get into the top ten and have a crack at qualifying.

The team at Barbury do a fantastic job and there's a real party atmosphere. In particular it's a great event for owners and so good that they can see pretty much every fence on the course.
Photographs thanks to Hannah Freeland Photography
Top: Shannondale Santiago making nothing of the tough CIC** show jumping track
Below: Wild Lone after a lovely clear in the show jumping, Vrolijk surviving the bears and below performing a smart dressage test to finish 4th, spoling birthday refreshments at the lorry, Shannondale Santiago jumping into the water and Wild Lone ready to show jump