Making the best of things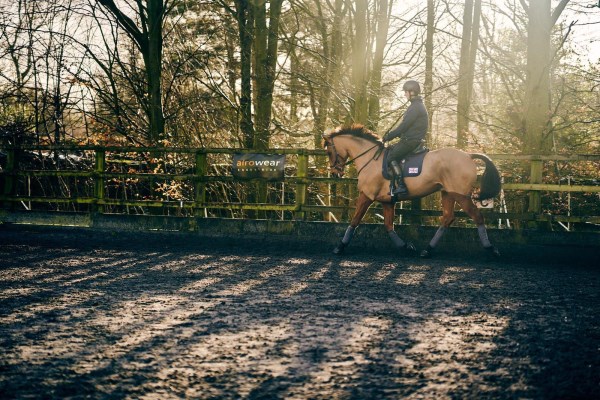 The first few months of the year are always the busiest, with the horses' work increasing every week. Once eventing starts, competing days are followed by the welcome relief of an easier stint for those horses, whereas pre-season activity is continuous with few let ups. It's also the time of year for more intensive training – teaching horses new tasks, such as flying changes, can be destabilising in the short term so is best done out of season, rather than in the days between events. Add to this our desire to take each and every horse on the yard to at least four dressage competitions and six show jumping outings, as well as cross country schooling, and the days are not only jam-packed but full of logistical arrangements and lorries going in different directions.
The impending start to the eventing season brings a focus, which in itself intensifies activities, as training and fitness work is geared towards each horse's individual goals.
This winter was among the toughest I can remember, in terms of working horses through the wet and wind as one storm merged into the next. Our philosophy is never to miss a day's training; although unenjoyable at times, the perseverance through all conditions is what shapes us, humans and horses, to not only cope with hostile conditions but also to somehow learn to enjoy them, knowing that times like those produce a resilience that is long lasting and the keystone of the tenacity and capability that is only evident in the unforeseen situations of adversity, and yet which is born and nurtured on a Tuesday morning in January or during a March storm which sends the faint-hearted back inside.
And so, in early March we set off to our season-opener at Tweseldown, with the first day consisting of the bigger classes for the more experienced horses; we had five entered in the Open Intermediate. It was bitterly cold and deluged throughout, and unsurprisingly there were plenty of fresh horses. I was pleased that all ours were unphased by the conditions in the dressage but unfortunately the plug was pulled on the whole competition after my first horse had show-jumped. The dressage arenas had become deep but by the time they called a halt to the event most of the dressage had been completed. However, the footing in the show jumping and on the cross-country course was not only acceptable but pretty much perfect going.
The Tweseldown of old consisted of deep sand tracks that the course followed, meandering past the gorse and silver birches in the middle of the racecourse. Seven years ago the venue changed hands and has since been transformed into a grass park with no deep tracks - the sand base means it continues to drain unlike any other site, but the turf enables the horses to travel on top of the ground rather than through it.
I felt sorry for the organisers who'd been lobbied to abort by a group of riders, but by heeding their advice they caught more flack for cancelling when many felt doing so was unnecessary. Admittedly the weather made it far from enjoyable (I changed every item of clothing between my fourth and fifth tests!) but that's not a reason to cancel and for the horses it was near perfect going.
Nowadays competitors spend an increasing amount of time on a surface and training indoors, even cross-country schooling on all-weather arenas. Judging ground conditions is an important skill of a rider and knowing what is not appropriate applies as much to firm going as deep holding conditions. It would seem that the riders who are less comfortable in the harsher environments base their judgement on the look rather than the experience of feel, or possibly even on their own comfort rather than what is best for their horses: the same riders might run flat-out around a summer fixture despite it being on concrete ground. Furthermore, they are the ones who appear sheet white when it starts raining at a five-star.
I asked the Tweseldown organisers if we could remain behind once the volunteers had left, to show jump and run across country the five horses we had brought. The following day we returned with another six horses (five of whom were due to have competed that day in the novice) and show jumped them, before also running across country.
It was during Tweseldown that the first coronavirus death in the UK occurred, and shortly after the whole eventing season was put on hold. With hindsight we are so grateful to have been able to run all the horses at Tweseldown, and a few days later I had the left-field idea to take six horses to our local point-to-point course the day after racing, and run them alongside some racehorses who were schooling. It was an ideal spin for the horses and a welcome change from a winter of training.
Four of our horses (Trebor, Red Kite, Gideon and Monbeg Medlar) hunted throughout January and February, each one having between four and eight days. For certain horses hunting is a necessary part of their preparation – a valuable aspect of cross-country is the experience of galloping and jumping economically out of the soft as opposed to schooling in circles on optimum footing. Not only is this good for the horses, it also gives riders a varied education and critically teaches horsemanship.
I'm pleased that the horses had such a full start to the year, and in many ways the enforced period of training at home is no bad thing for them. Their preparations are continuing as if they have events coming up, but the fastwork has been dropped right down. The aim is to make progress during this time, so that when we start eventing they're all half a season further on in their training than they are now.
We're trying to replicate as best we can some of the experiences the horses would gain on the circuit, by adding competition conditions to our existing training. Thankfully our system is designed around our natural facilities so we're able to continue with their varied work here at home; working on grass, hillwork and the like is key – anything not to be too restricted to a school.
In the past I've sometimes opted to take established horses to Badminton off the back of a single open intermediate run. In these instances their preparation is done at home and most of it before the season even starts. The task now is to replicate that with the younger horses.
These are tough times for anyone running a business, but we have to be positive and use the time to be proactive, with owners, sponsors – many of whom face real challenges – and staff.
The good news is the horses are blissfully unaware and feeling great, ready to go whenever the opportunity arises.
For many, this is a time of recalibration with children at home and jobs interrupted. Seeing our two playing games outside is a reminder of the blessings of a rural upbringing and the joys of a childhood shaped around horses.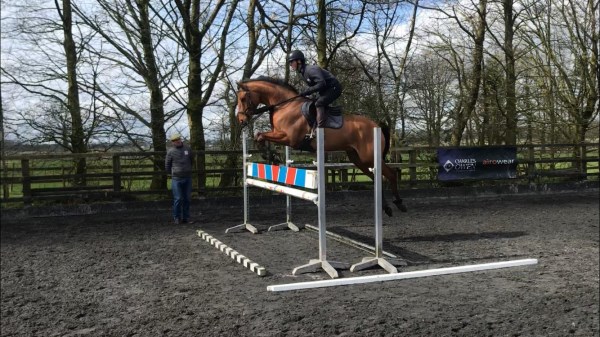 Superstition feeling brilliant in his session with Dickie Waygood before the season got put on hold.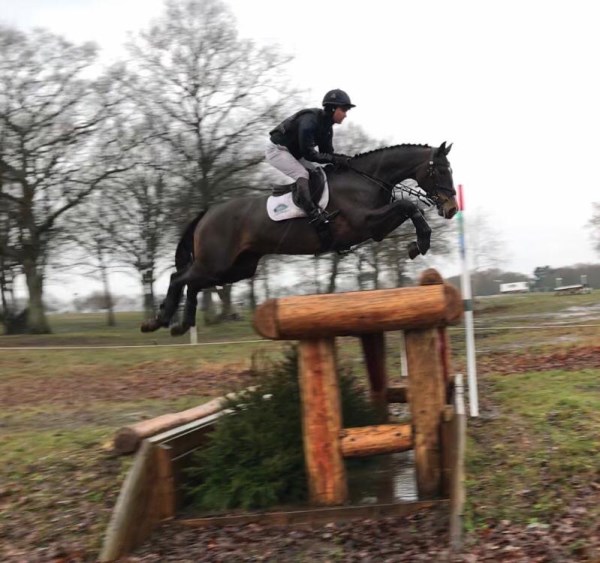 Cavalier Crystal totally unphased by the rain in her schooling round at Tweseldown.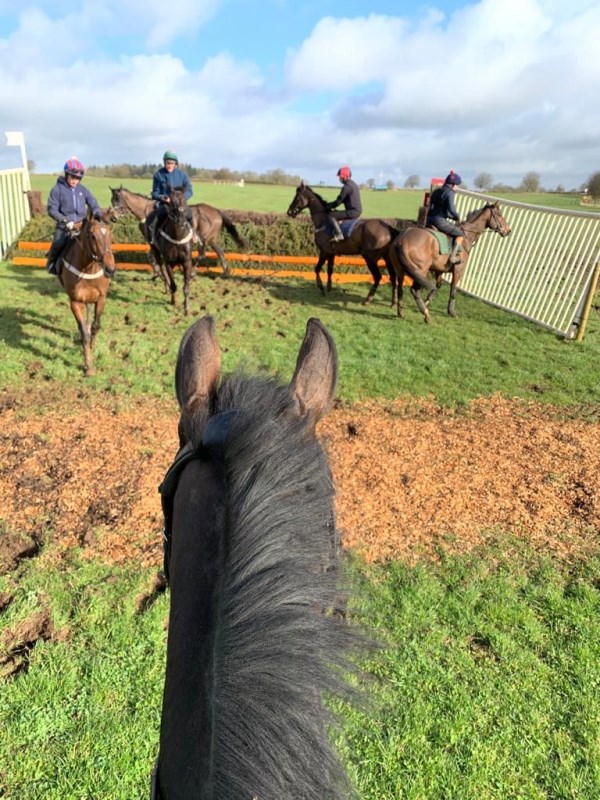 Eyeing up the point to point fences at Didmarton.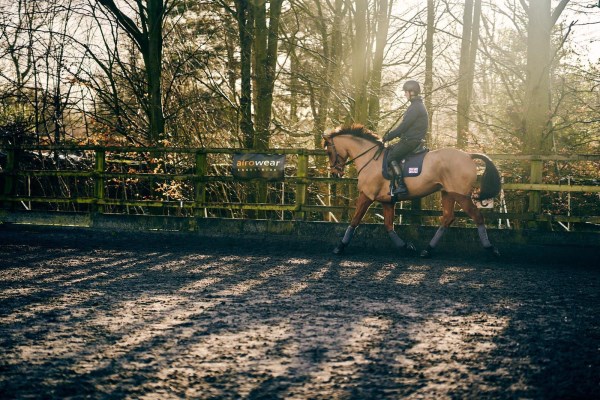 Early morning flatwork sessions for Harry and Superstition.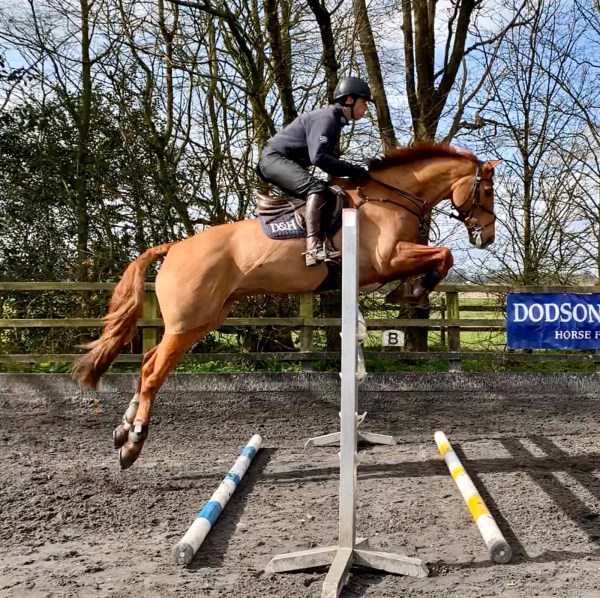 Red Kite working brilliantly after a winter of training.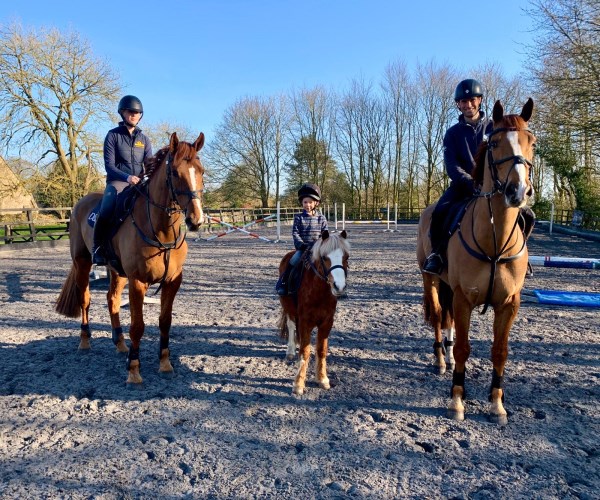 A trio of chestnuts!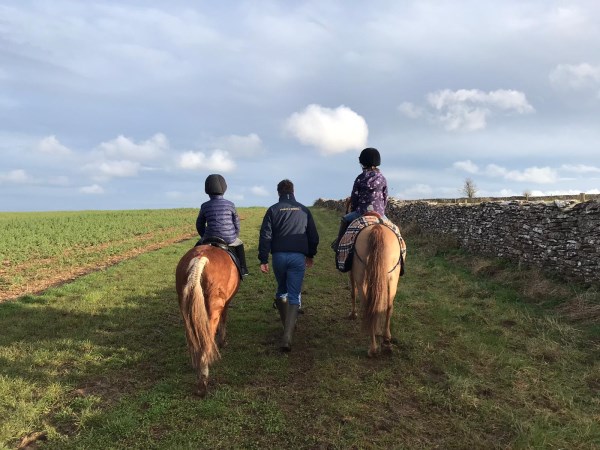 Isolation has welcomed time for family walks.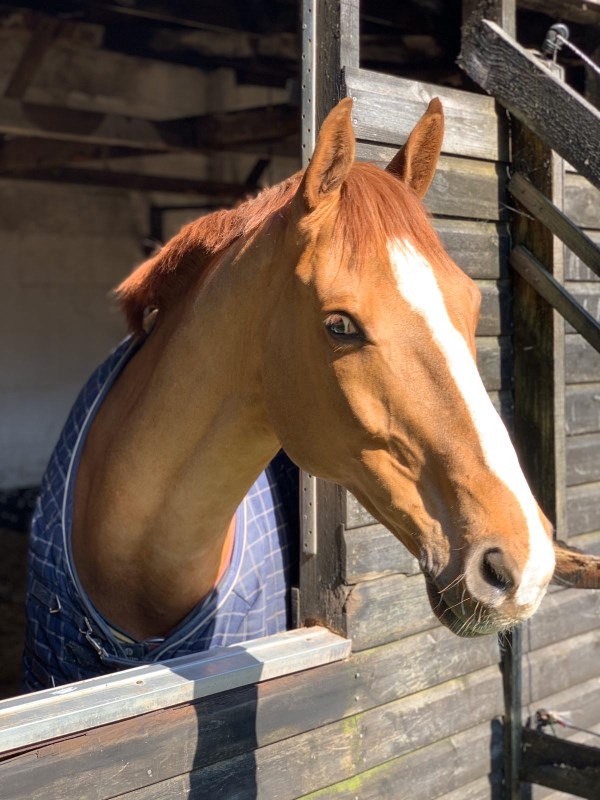 Red Kite basking in the spring sunshine.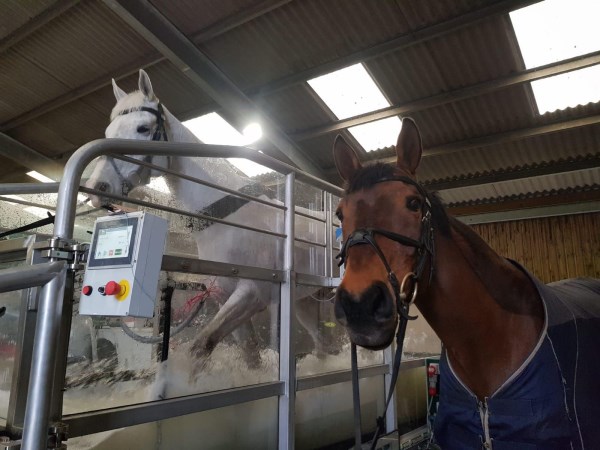 Away Cruising and Tenareze look happy in their water treadmill work!