Fabulous cross country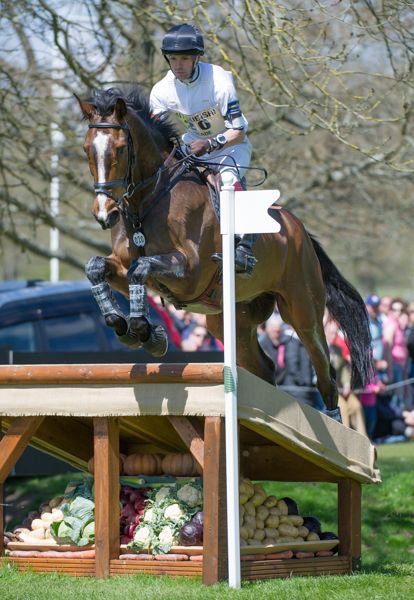 Wild Lone totally redeemed himself on Sunday giving Harry a fantastic ride cross country. He felt as amazing as ever and they made everything seem so easy. Nothing fazes him out there and he and Harry looked a masterful partnership. A shame they didn't show any of it on the telly!
He finished really well and towed Jess and Ben all the way back to the stables as if he was ready to start again!
Photograph by Trevor Holt: Wild Lone jumping neatly through the Swindon Designer Outlet Sunken Road.