Burnham Market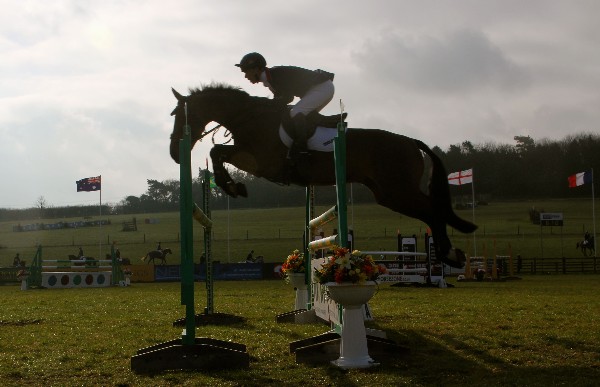 It was a long but worthwhile trip to the north Norfolk coast for Burnham Market and we had a great time with five rides. With a full lorry of horses it was quite an operation getting everything in without a roof rack and we only just managed to sqeeze in the girls!
We arrived on Thursday evening after a seven hour long drive, not helped by slow traffic and encountering an 11' high bridge at Ely which required a fifteen-point-turn only to then meet a 9' one! We'd left plenty of time so managed to give all the horses a decent hour long graze in daylight when we arrived so they could get their heads down after the journey and have a good walk before going into their stables for the night.
Things kicked off on Friday with dressage for Away Cruising in the CIC*** and Vrolijk in the CIC**. I was really pleased with Away Cruising, he's still relatively unestablished at this level and he did some of his best work with just one mistake in his final flying change to score 49, which was within a few marks of the leaders after the first day. It's rewarding to feel how much he has changed and developed over the winter and there's still more inprovement to come.
Vrolijk's preparation had been hampered by an inflamed spot under the saddle. I was keen to take him to Burnham Market as the course there is always educational, so he had to be lunged for the five days leading up to the day of the test as the spot prevented him from having a saddle on. He actually felt very good in his test and it suits him to be on the fresh side, so he produced some very expressive work but unsurprisingly there were a few mistakes. He scored 49 which was still very respectable, but not up to his usual form; he is normally so reliable and accurate and has scored 38 in his previous three FEI tests so this was a little off the pace in comparison.
On Saturday I rode Tenereze in the OI, and both Catherston Definitive and Cavalier Crystal in the Novice. I also rode Reinstated for the Fox-Pitt team in the Intermediate.
I was delighted with Tenareze who did a great test to score 26. He was in a competitive OI section with quite a few 4* horses heading to Badminton so it was nice to see him sitting in the top few. He jumped a beautiful clear round in the show jumpming and gave me a great ride acorss country so I couldn't have been happier with him.
It was great for Cavalier Crystal and Catherston Definitive to be stabled onsite at the event; both are buzzy types but being away from home for four days really brought them on - Catherston Definitive spent the first three hours at the event bucking in his stable, with his tail hitting the roof each time! Thankfully by the end he had taken a leaf out of the three older horses' book, who are pros at staying away. Both the young horses did their nicest tests to date and scored 28 and 29 in the the same novice section to lie 2nd and 3rd after the dressage. They both jumped super show jumping rounds. Catherston Definitive was in the lead going into the cross country and going beautifully when he had his first cross country fault of his career. Very sadly he trod on the back of his shoe on take off at a step down to a narrow box - he faceplanted off the step and slid down the hill on his head, and we both ended up jammed up against the box. He seems fine after and is luckily not a wilting violet so hopefully wont be affected by the experience. I was pleased to get straight on Cavalier Crytstal who gave me a great ride. Since shattering my elbows in 2013 I have managed to avoid coming into to contact with the ground, two and a half years on it is good to have got the first fall out the way with no harm done!
Vrolijk jumped early on Sunday morning in the CIC**. He was in great form and jumped a super double clear and I had the best ride cross country I've had on him. It was a good course with some decent questions so will have set him up really well.
I was very pleased with Away Cruising's show jumping in the CIC***, he jumped really well and I felt he was unlucky to have a pole down but was very happy with his show jumping which was much improved from his two previous 3* rounds. He felt very classy across country and I'm looking forward to taking him to Bramham in the hope that he'll be ready for a 4* this time next year.

It was the warmest Burnham Market I have been to, the sun shone throughout and the children were the bouncy castle manager's best clients!
Away Cruising's show jumping round thanks to 2Gallop: https://www.youtube.com/watch?v=2b1bbR3_uw4
Tenareze cross country clip: https://www.youtube.com/watch?v=wtZz-b_HQws
Charlotte Opperman with her new mare Cavalier Crystal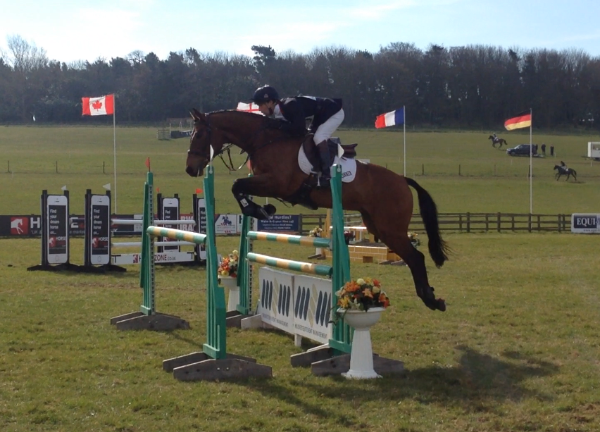 Tenareze in the show jumping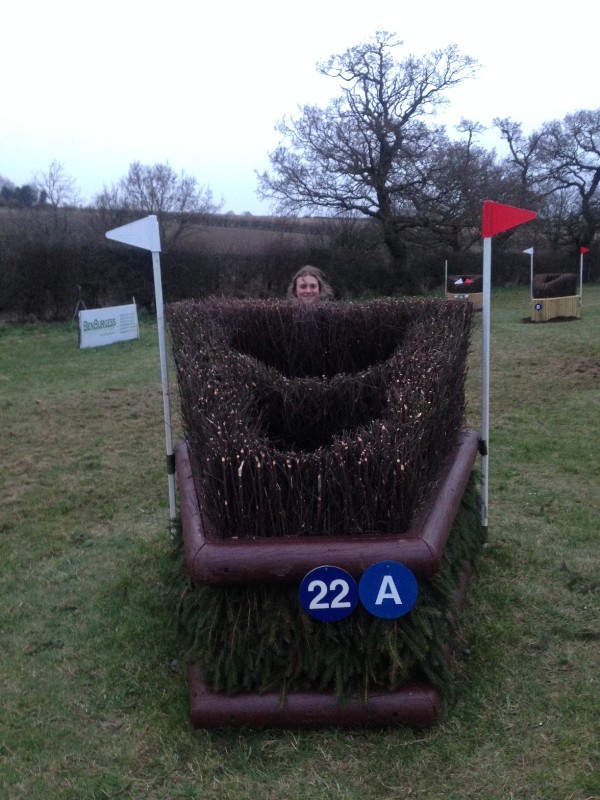 Maddie giving a bit of scale to one of the 3* combinations!