Sixth at Burghley
We had a thoroughly enjoyable week at Burghley and I couldn't have been happier with Away Cruising. It was a great reward to the years of work from our whole team in getting him there in the peak of his condition, and it was a great reminder that the patient approach and focusing on the long-term goals pays off. He's only eleven and has already had four runs at CCI**** and has improved with each one. His owner, Charlotte Opperman, has been hugely patient and I'm so pleased for all the Opperman clan that he has turned out to be such a success.
We had a smooth build up this year and he arrived at Burghley in very good condition – perhaps feeling a little too well at the first horse inspection, where he gave the crowd something to gasp about with some moves I hoped wouldn't be re-enacted in the following day's dressage.
He felt good on the morning of his test and we had a short training session with Chris Bartle. He worked in well in the warm up and went into the arena with a good balance of correct consistent work and submission whilst still being fresh enough to have plenty of presence needed to earn the higher marks. Barring the final flying change which he anticipated, he really didn't put a foot wrong and produced a personal best score for him at this level. I could not have been more delighted to be lying 3rd at the end of the first day of dressage. Excitingly, I still feel like there's plenty more to come and I'm really grateful to all the help both Yogi and Chris have given in this phase. To remain in the top ten after the second day of dressage and still within a fence of the leader was a great start to the competition.
Burghley's cross-country course is always strong with the endurance of the terrain and sheer dimensions of the fences playing a key factor, with the classic Burghley rider-frighteners in the form of the Leaf Pit and Cottesmore Leap. The former consisted of a double of arrowheads, the same as last year, but positioned below the famous step rather than a log, and this combination took the most scalps. Discovery Valley was significantly easier but the Rolex fence, with a Vicarage-Vee type question, was a good test. The most difficult fence on the course was the Trout Hatchery, with five fences on a snaking line through three water complexes.
You need a quality horse to get close to the time at Burghley with the thoroughbred horses traditionally coming to the fore. Although Away Cruising has a big diesel engine he is only 5/8ths thoroughbred so I planned to be as economical as possible, conserving his energy all the way around by making as few changes to his pace as possible in order to give him the greatest chance of 'staying', although I never expected him to be able to get close to the time. He gave me an absolute text book jumping round and brimmed with confidence all the way. He came home full of running, just four seconds over the time to lie in 2nd place throughout most of the day on the same score as Piggy French who held the lead as she was one second faster. Tim Price and Oliver Townend put in great rounds late in the day to go ahead so we lay in 4thplace overnight.
The show jumping has always been Away Cruising's weakest phase, to the point that you would question whether he would make it to the top. He has a very long stride and jumps in a forward trajectory rather than upwards, so he reaches the highest point beyond the fence. My job has been to ride him in a short active canter and keep him well away from the fences, but I also have to cut every corner to take the shortest route so as to avoid time faults. This has really helped his technique, and the rest of it has been about his strength — he's a late-developing Irish horse. I very rarely jump a course in training, working instead over single fences or lines of two. In the warm-up I often don't jump an oxer at all.
He jumped what was probably the best round of his career, and his third four-star with only a fence down. Excitingly, I feel there's more to come in all three phases and his best performances are ahead of him. The final scores were so close, we were all delighted to finish in 6thplace. It's exciting to look to Away Cruising's future, having been in touching distance of winning one of the world's greatest events.
He has come out of the event well; the going was firm enough but after a few days of hacking at home his legs have settled down and he's now enjoying a well-earned holiday in the field.
Having had him from a 4-year-old it seems like yesterday that he was at Burghley in the young event horse class. I owe huge thanks everyone who has been involved in his journey and the team at Church Farm, ably lead by my longstanding head groom Jess Errington, who have kept him in such fantastic condition. I'm delighted for Charlotte and thrilled that we have now completed ten CCI****s together, with Wild Lone and Away Cruising – the first two event horses she's ever owned – with clear cross-country rounds at all. No pressure on her young mare Cavalier Crystal! 
To view Away Cruising's cross country round: https://www.youtube.com/watch?v=GAXw8ZuoXx8
Thanks to Burghley for the following videos:

Dressage: https://youtu.be/JNPyUCpjIKs
Cross Country: https://youtu.be/iTNKSU4gcF0
Show Jumping: https://youtu.be/xDkB9Wnf8bM

Above: Away Cruising was on the fresh side at the first horse inspection! (Thanks Tilly Berendt Photography)
Above: Butter wouldn't melt.... Away Cruising after throwing some shapes at the first horse inspection!
(Thanks William Carey Photography)
Above: Thankfully Away Cruising put his best foot forward in the dressage (Thanks Georgie Donovan Photography)
Above: The final halt. (Thanks William Carey Photography)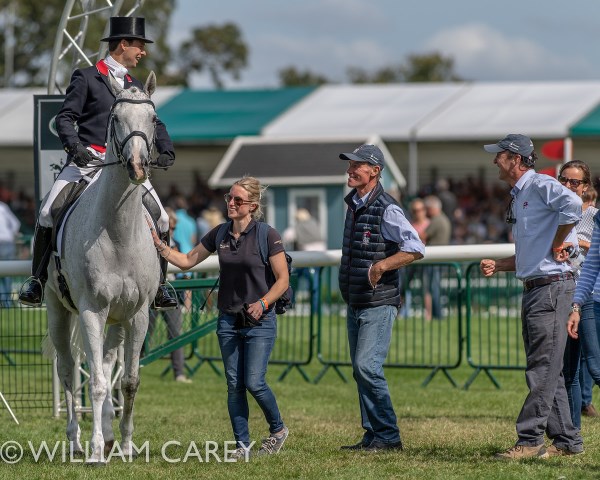 Above: Happy team!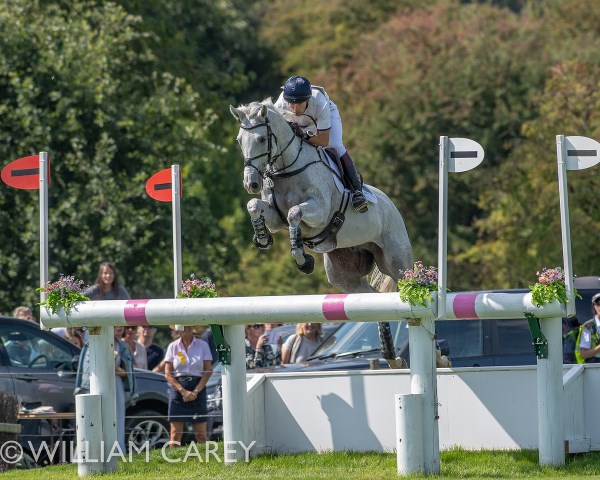 Above: Away Cruising showing all his scope over the massive Joules oxer. (Thanks William Carey Photography)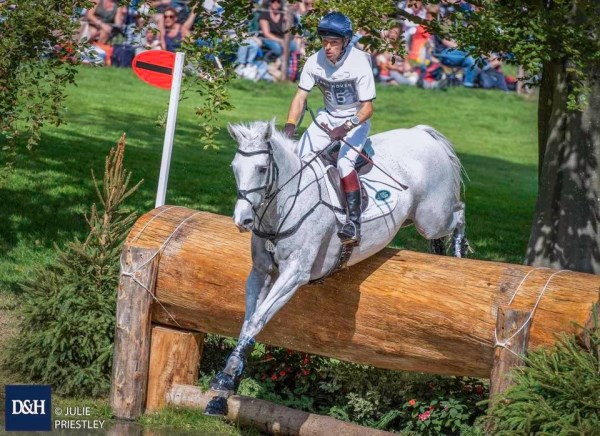 Above: Making light work of the tough five part combination at the Trout Hatchering. (Thanks Julie Priestly D&H)
Above: Crossing the finish line!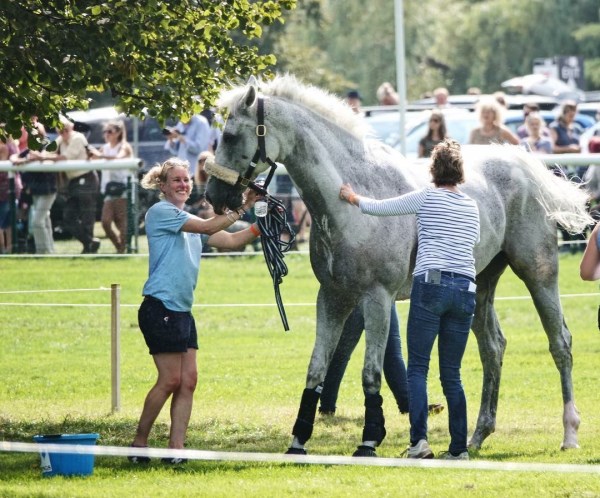 Above: One proud and relieved Jess. (Thanks The Gaitpost)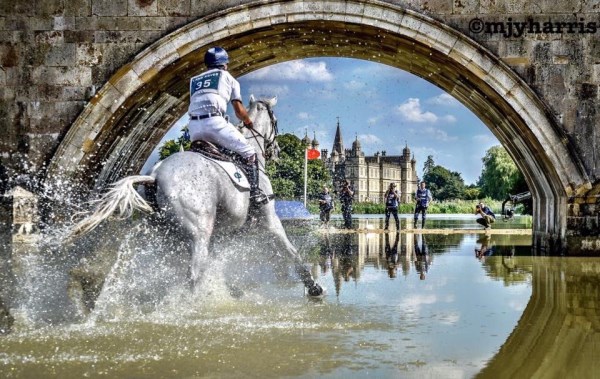 Above: Heading for home under the Lion Bridge (Thanks Michael Harris Photography)
Above: Clearing the last to finish in 6th place.
Above: Charlotte Opperman celebrating her 10th 4* completion.

Above: A hero's welcome from the home team.