Burghley Horse Trials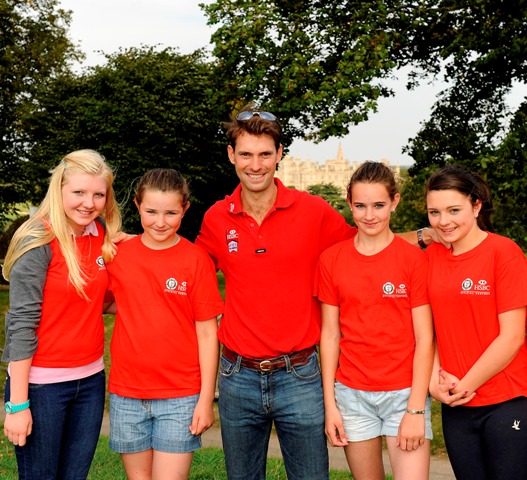 We had a very busy few days at Burghley despite Wild Lone sadly not running due to having a little time off over the summer. Having taken a number of groups of HSBC guests around the course I felt very jealous not to be riding! It was a good, big, attacking course that would have really suited Wild Lone and it provided great sport and a fantastic competition. I really enjoyed working with HSCB however, and it was great to have a number of Pony Club members joining the course walks too.
What an incredible 6th Burghley win for William Fox-Pitt as he proved he has yet another serious contender for London 2012!
Photograph: Harris Ritchie, Lauren McWade, Elspeth Jamieson and Eilioh Jack of Eglinton Hunt Pony Club with Harry on a course walk.